Literally meaning 'The Ocean of Lord Shiva', Sivasagar is one of the popular tourist attractions in Assam. This upper Assam city has served as the seat of the Ahom kings for over 6 centuries, so you can expect a lot of Ahom influence in the architecture and culture here. Sivasagar was reckoned as the Golden Land by the Ahoms, who by chance reached this gorgeous place and found it worthy enough to be their power seat. At present, the city is among the most important tea and oil trading centers in Assam. Sivasagar is a great place for history lovers. Shivadol, Gaurisagar Tank, Joysagar Tank and Temples, Rang Ghar, Charaideo, Ahom Museum, Talatal Ghar, and Gargaon Palace are the tourist attractions in Sivasagar.
Check out the best Assam tour packages
---
Place of Interest / Things to do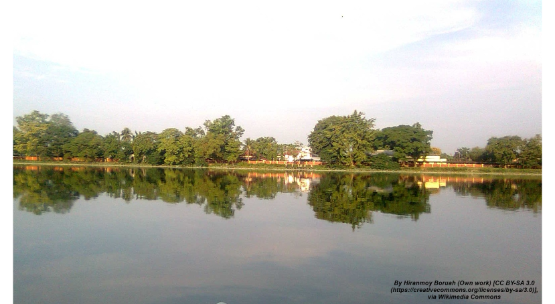 SIBSAGAR LAKE
Sibsagar Tank is an artificial lake that was built by Queen Ambika, wife of King Shiva Singha, in the year 1734. Sibsagar town was named after this lake, which is situated at the center of the town. Sibsagar Lake, which covers an area of about 130 acres, lies at an altitude of about 40 m and is surrounded by deep earthen moats. There are parks, gardens, museum, masjid, Buddhist monastery, church, and temples on the banks of Sibsagar Lake.  

Time taken from Sibsagar: 15 mins
RANG GHAR
It is located near Rangpur Palace at a distance of 3 km from Sivasagar town. The name translates to 'House of Entertainment' and dates back to 1746 A.D. when the Ahoms used to rule present-day Assam. This monument is an important edifice reflecting the architectural precision and grandeur of that time. 

Time taken from Sibsagar: 12 mins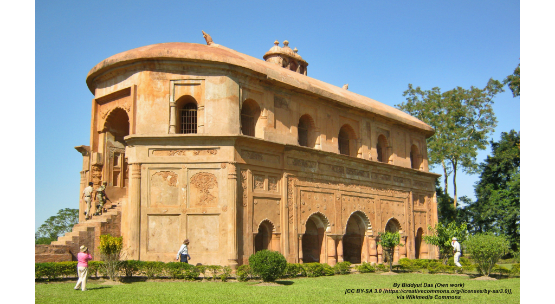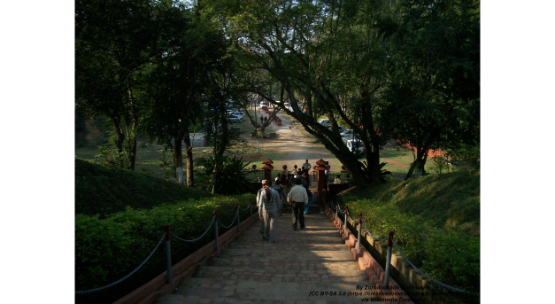 CHARAIDEO SIBSAGAR
Located 28 km away from Sivasagar, this was once the capital of Ahom dynasty. It was built by Sukhapa, the founder of the Ahom dynasty. The main attraction of Charaideo is its burial vaults (or maidans) of the king and members of the Ahom dynasty. These vaults, built of stones and bricks, are in ruins today.

Time taken from Sibsagar: 37 mins