Bhutan

Bhutan is a Buddhist kingdom nestled between its neighbours China and India. It is the last Himalayan kingdom enveloped in intense mystery. However, this country is a surprise mix of traditional Buddhist culture and modern developments. The Bhutanese name for Bhutan, Druk Yul, means "Land of the Thunder Dragon". Bhutan offers unique architectural marvels, tsechuas (dance forms), cuisines, textiles, handicrafts, trekking trails, and archery competitions all under its umbrella. What more can a traveller need?
Bhutan is carbon neutral and includes an exquisite collection of flora and fauna, making it a picture perfect destination.
Bhutan is a Buddhist kingdom nestled between its neighbours China and India. It is the last Himalayan kingdom enveloped in intense mystery. However, this country is a surprise mix of traditional Buddhist culture and modern developments. The Bhutanese name for Bhutan, Druk Yul, means "Land of the Thunder Dragon". Bhutan…
Pressure:
Humidity:
Wind:

Pork & Rice

Butter Tea

Ema Dachi

Nepali
English

Dzonkha
By Air
Paro International Airport is the only entry point to Bhutan by air. It is located in the southwest of the country.

By Rail
There is no rail transport in Bhutan. The nearest options (all in India) are Hasimara, New Jalpaiguri Station (NJP), and New Alipurduar railway station.
By Bus
The Royal Bhutanese Government runs a bus service from Kolkata (Esplanade Station) to Phuentsholing. The bus journey takes about 18 hours.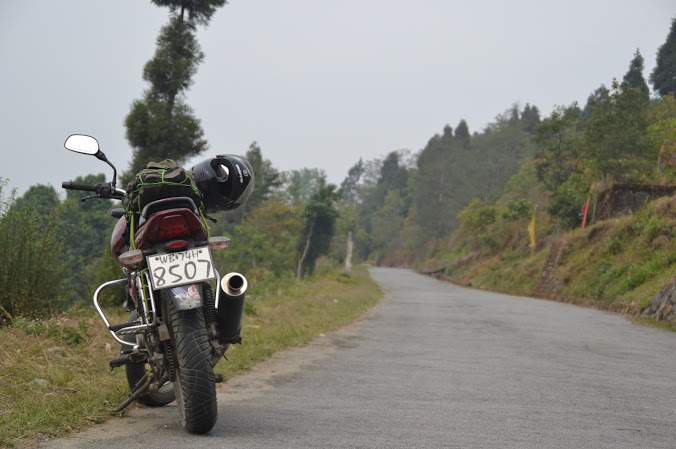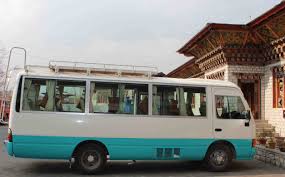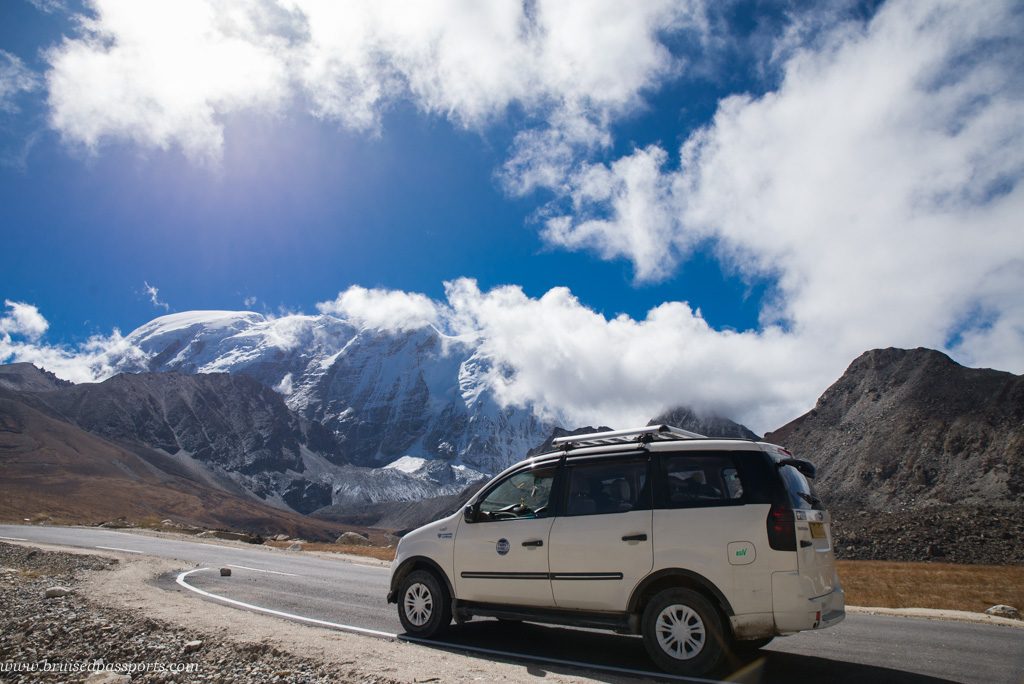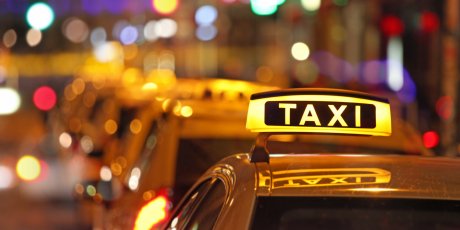 Indians don't require a visa to enter Bhutan and are given a 7-day entry-cum-stay permit at the immigration offices upon presentation of a passport or government-issued ID such as a voter's registration card. This permit allows travel only within Phuentsholing, Thimphu, and Paro and can be extended at the immigration office in Thimphu for successive periods of three weeks each. Bring at least one passport photo. One can also request a route permit here to travel beyond the three abovementioned towns.
The roads that cross the country are characterized by their twists, turns, and steep inclines, but despite the difficult topography, they are generally very well-maintained and safe. You can avail the bus services or hire a taxi to explore Bhutan. It is recommended that you drive in Bhutan only if you have experience driving in mountainous regions.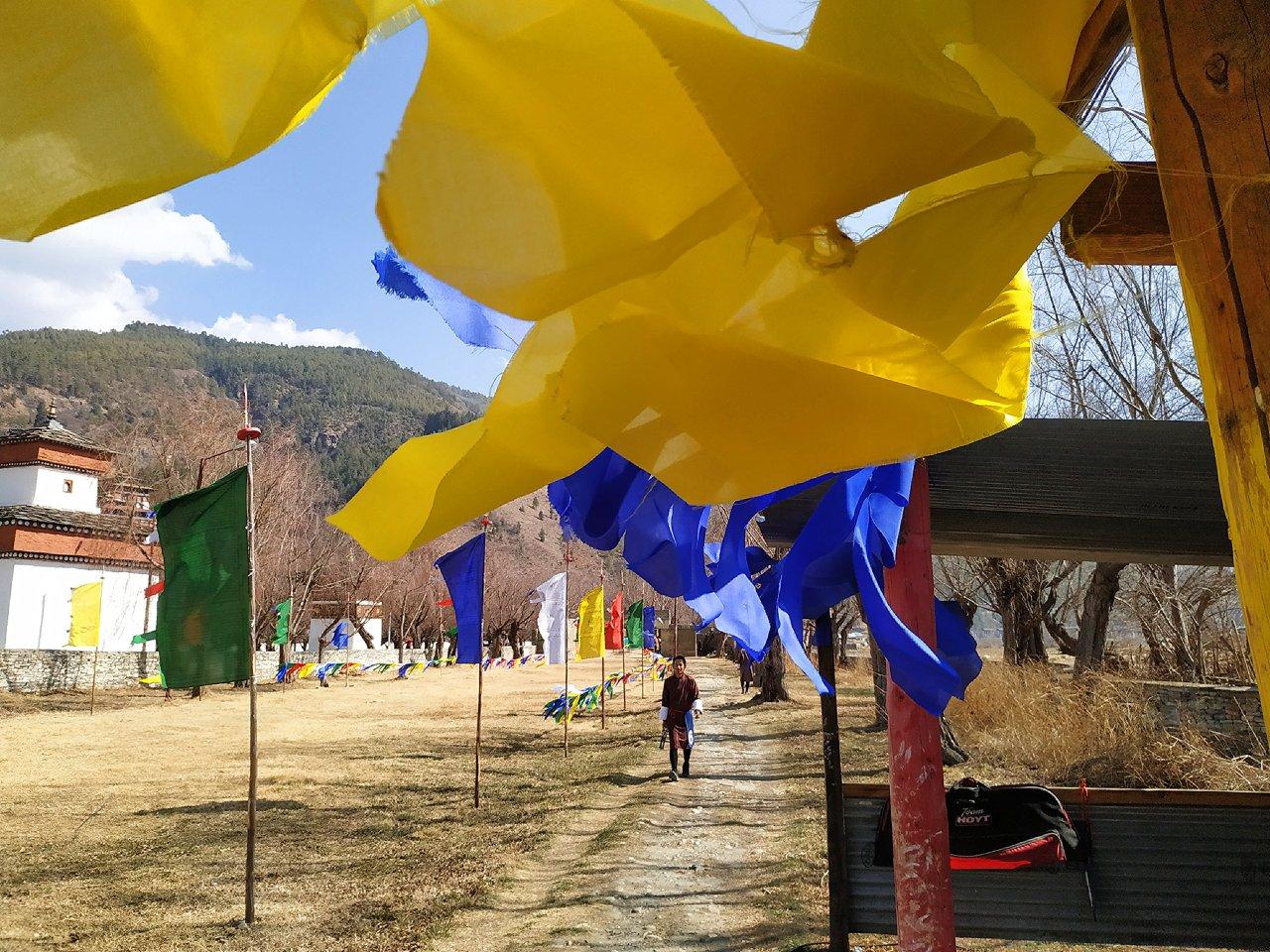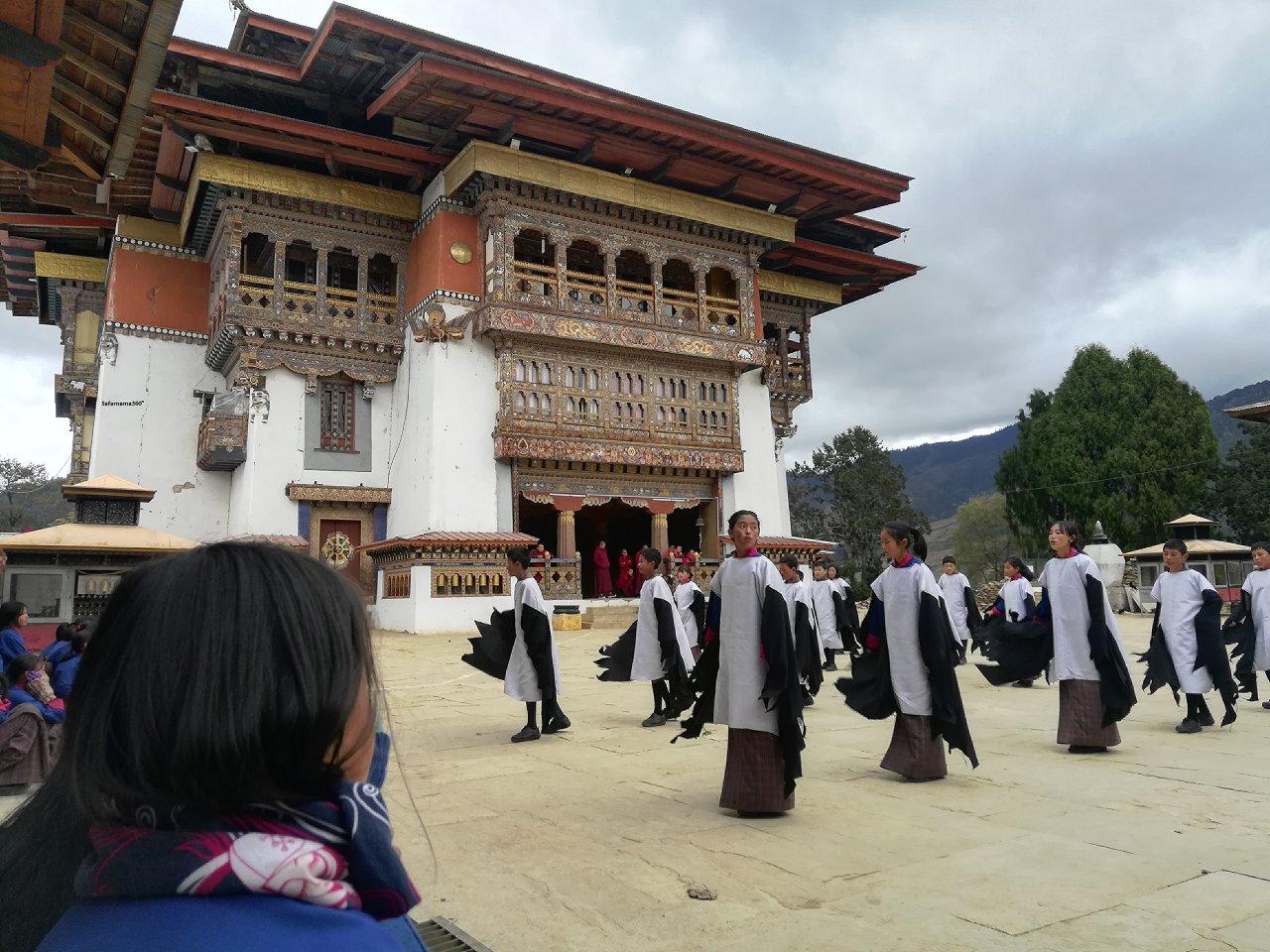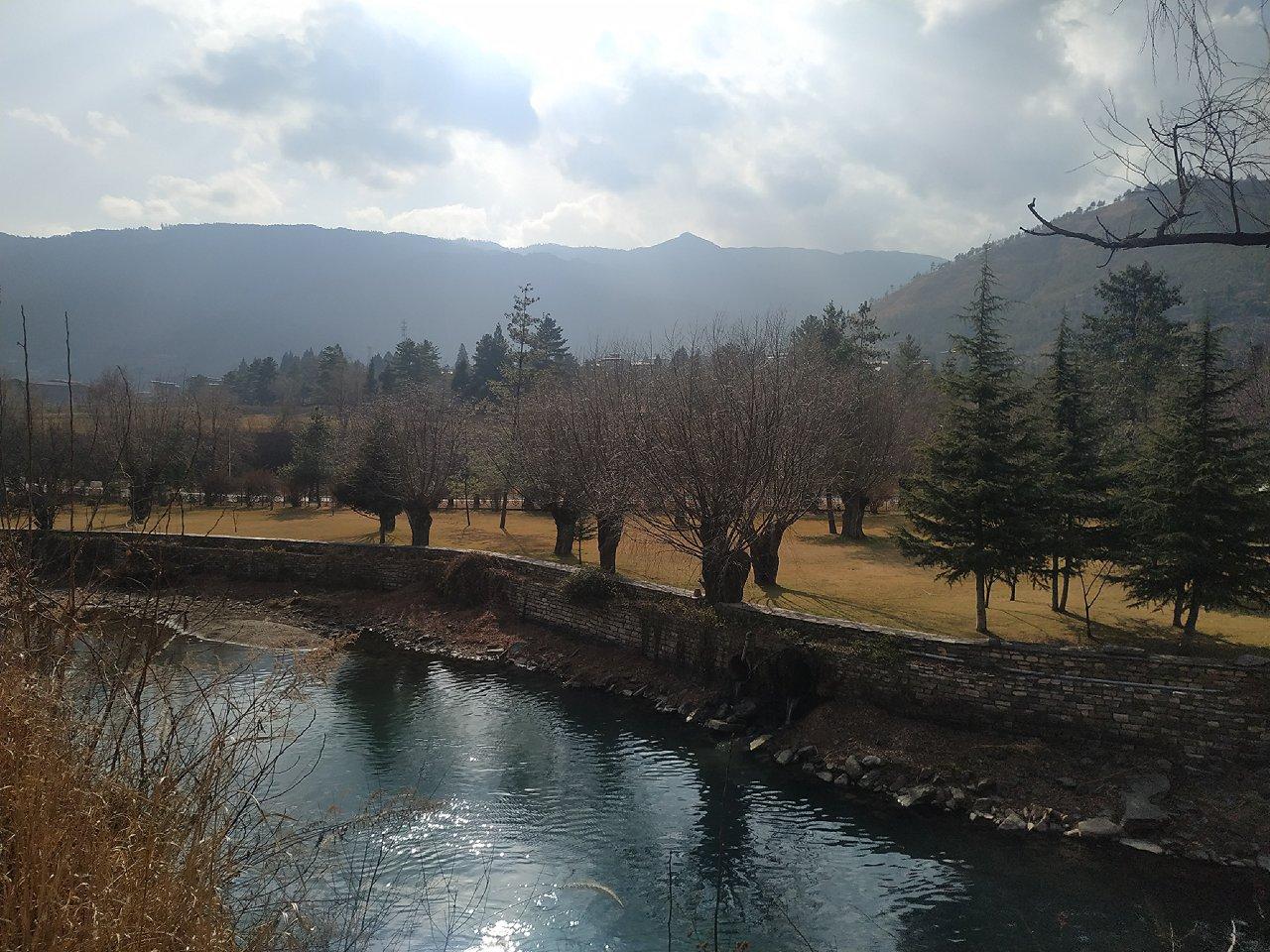 itineraries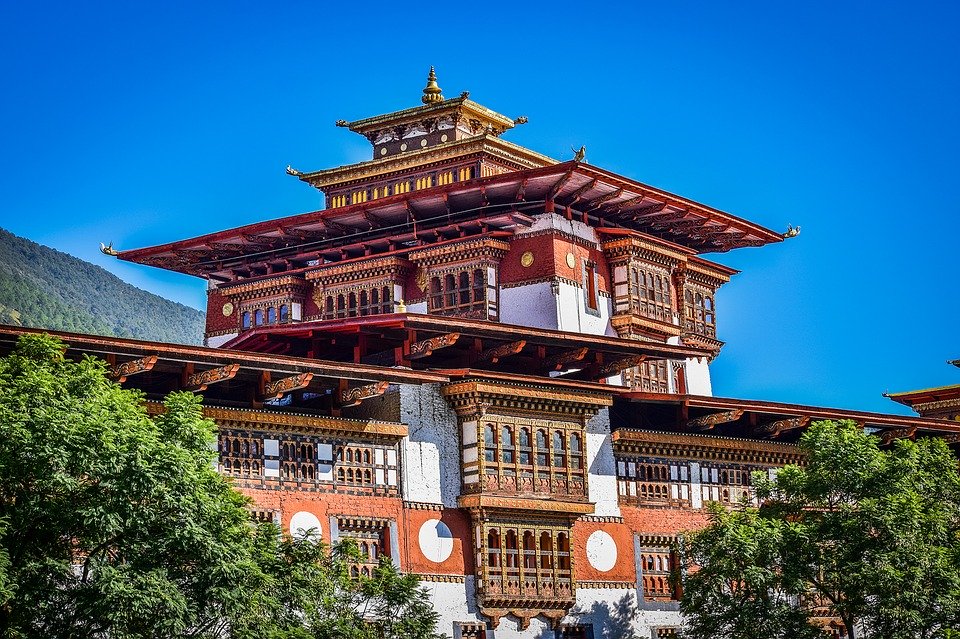 Bhutan
9 Days | 8 Nights
Spectacular Bhutan Tour
One of the best cultural tour packages of Bhutan, this tour will cover important tourist places to visit from Thimphu to Phobjika Valley. During this tour you will experience the historical & cultural heritage of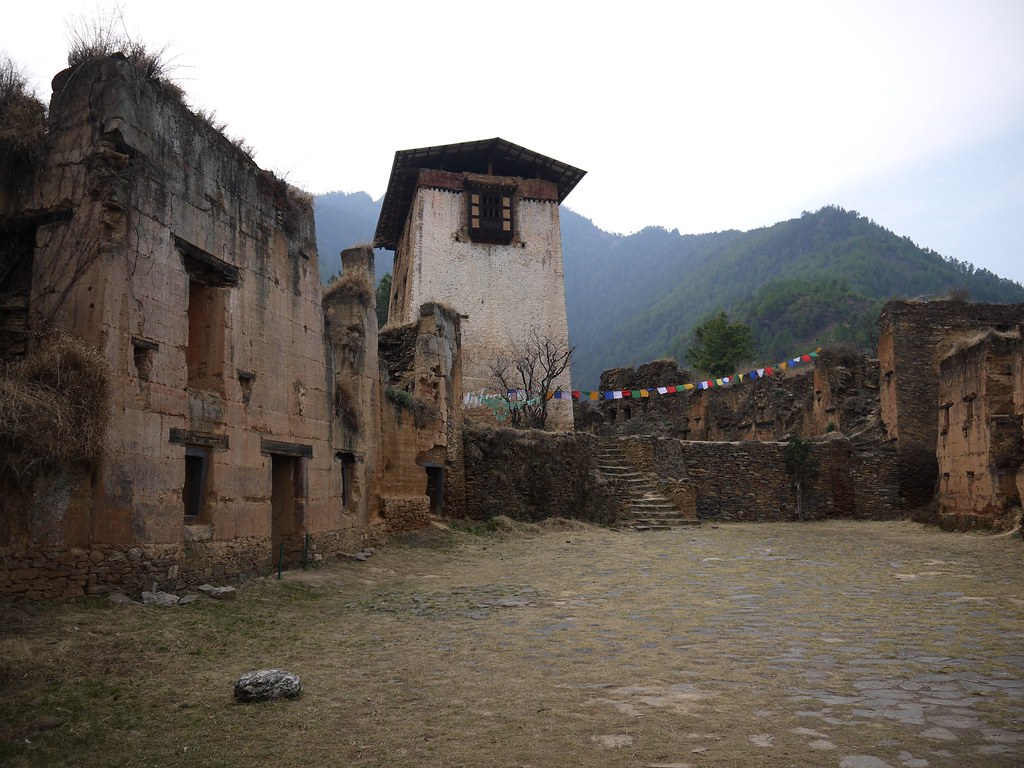 Bhutan
9 Days | 8 Nights
Drukpath Trek
It is a very beautiful trek, and takes you on a journey back in time along ridges reaching altitudes of 4500m. With wild flowers growing on either side of the trail, and the absolutely stunning view from these ridges, makes it one of the best treks in the country. And at night you camp near…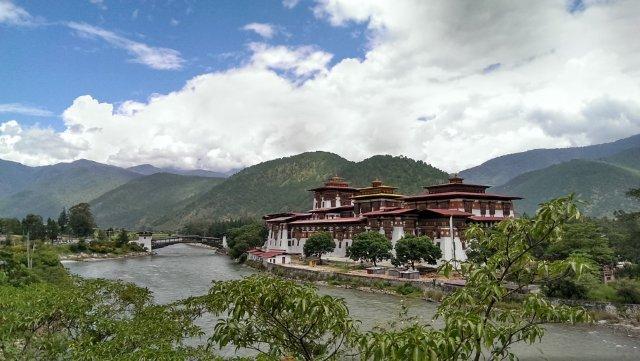 Bhutan
8 Days | 7 Nights
Haa Summer Festival
Haa Tshechu (festival) is one of the most popular festivals in the Haa region with astonishing colour and liveliness at its peak. Everyone who comes to this festival has a sense of delight present within them as they know that they are going to achieve blessings and sanctification there. This is one of the best…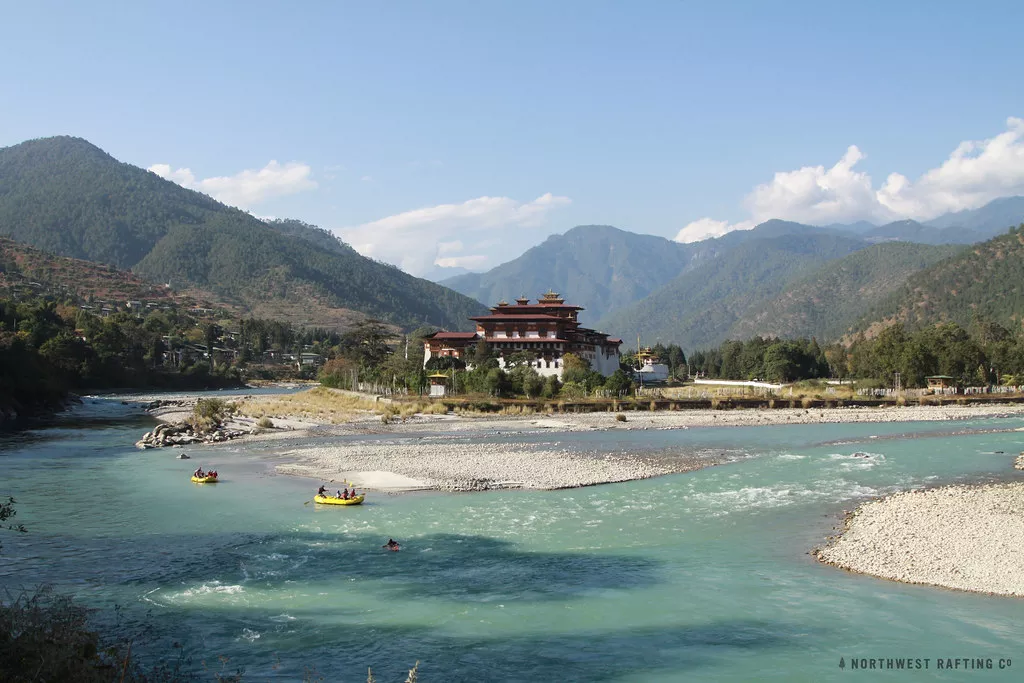 White Water Rafting at Punakha
The National Museum of Bhutan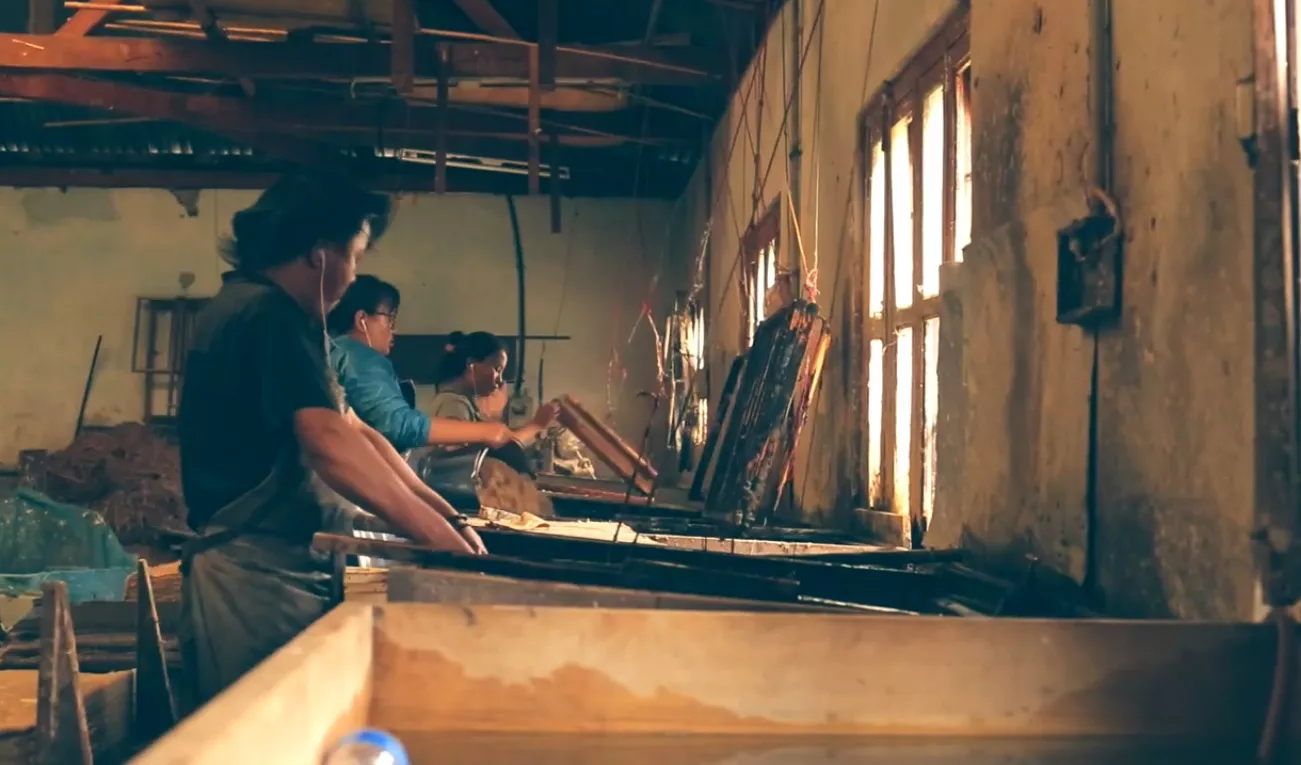 Visit to Jungshi Paper Factory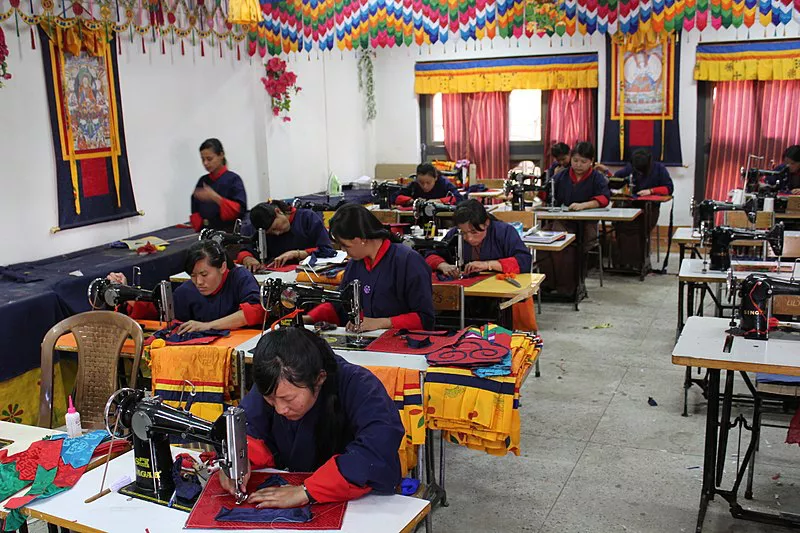 Visit to the National Institute for Zorig Chusum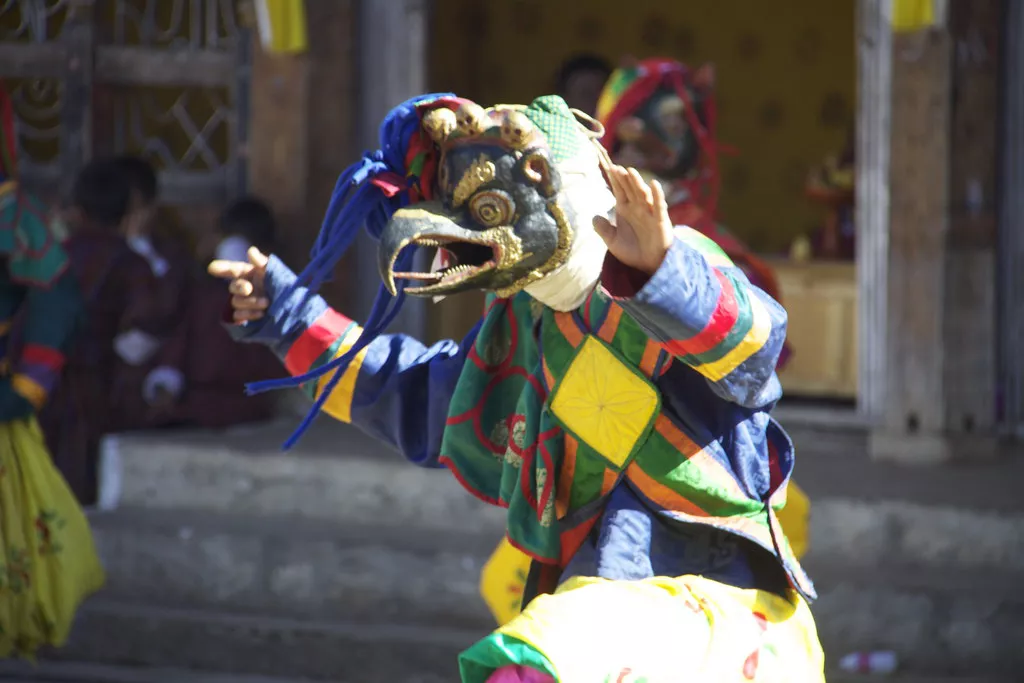 MARCH
JAMBAY LHAKHANG
Jambay Lhakhang is one of the most famous temples of Bumthang. Jambay is the oldest temple in the Kingdom and was built by the 7th century king Songsten Gampo on the same day as 107 other temples.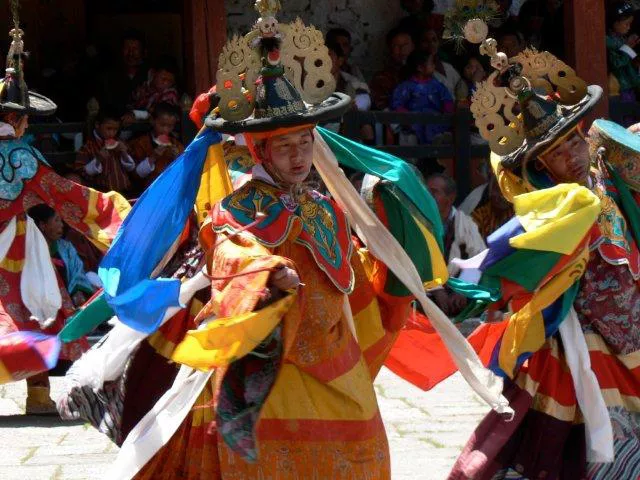 MARCH
PUNAKHA DRUBCHEN
A festival enacting the glorious war and the subsequent victory of Zhabdrung Namgyel against Tibetan armies is still celebrated in Punakha. Warrior dances revolving around the battle are displayed at the festival.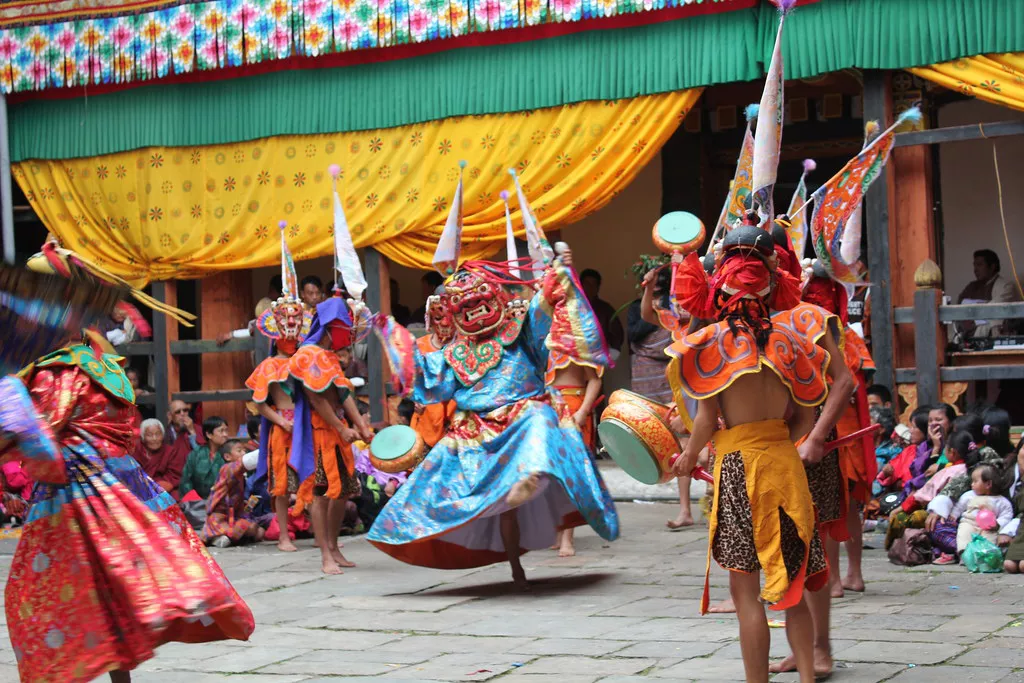 MARCH
PUNAKHA TSHECHU
This is one of the most famous festivals of Bhutan, and it happens right after Punakha Drubchen. The rolling out of the Throngdol of Guru Rinpoche is the central attraction of the festival besides the many colorful masked dances.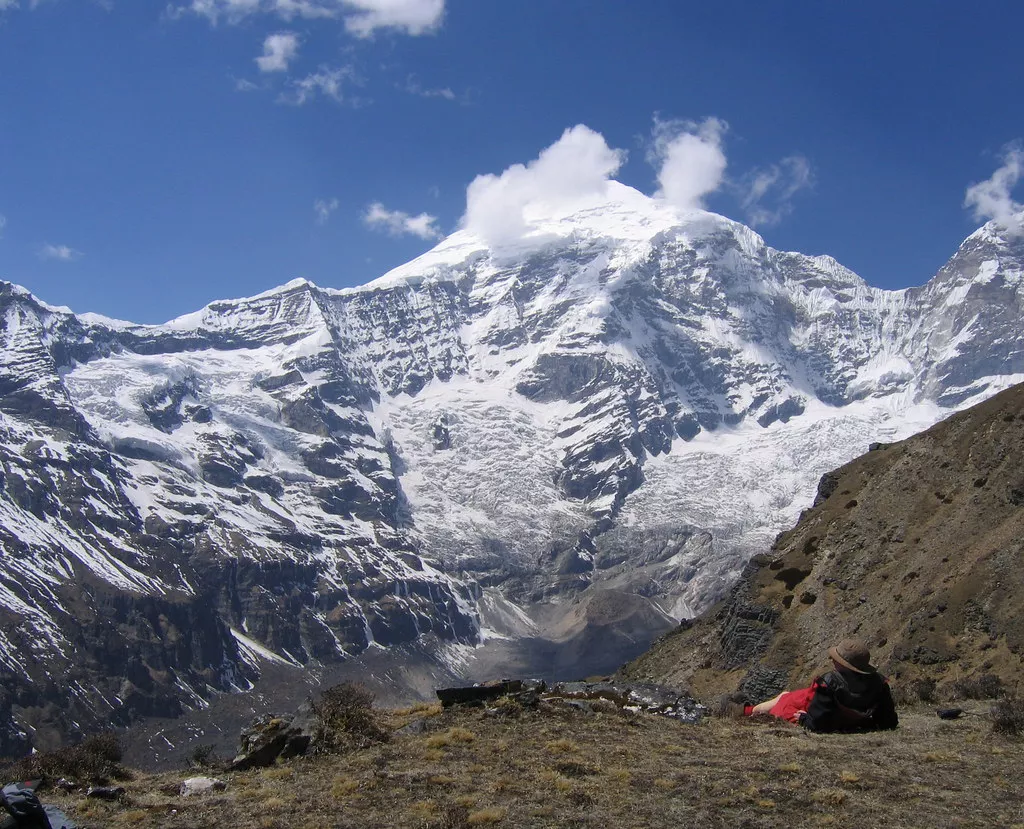 OCTOBER
JOMOLHARI MOUNTAIN FESTIVAL
Jomolhari Mountain Festival is a beautiful 2-day celebration held at the base of Mount Jomolhari. The festival is inspired from the different communities peacefully co-existing with nature and animals. The festival activities comprise trekking, photography, and nature sensitization.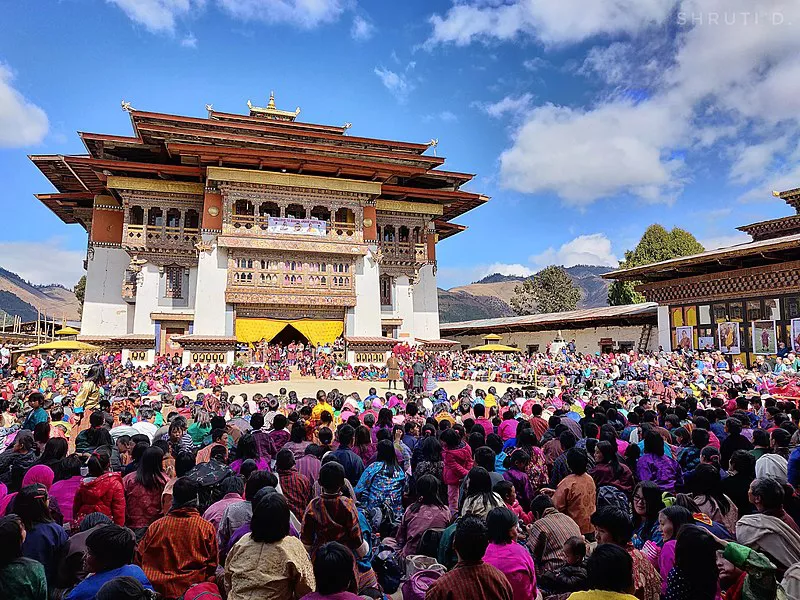 November
THE ANNUAL BLACK NECKED CRANE FESTIVAL
The black-necked crane festival is held every year. This is again an ecology-oriented festival held for sensitizing and strengthening efforts for conserving this species of birds. Cultural programs, folk dance, and masked dances along with music are a part of the festival, where school children are active participants.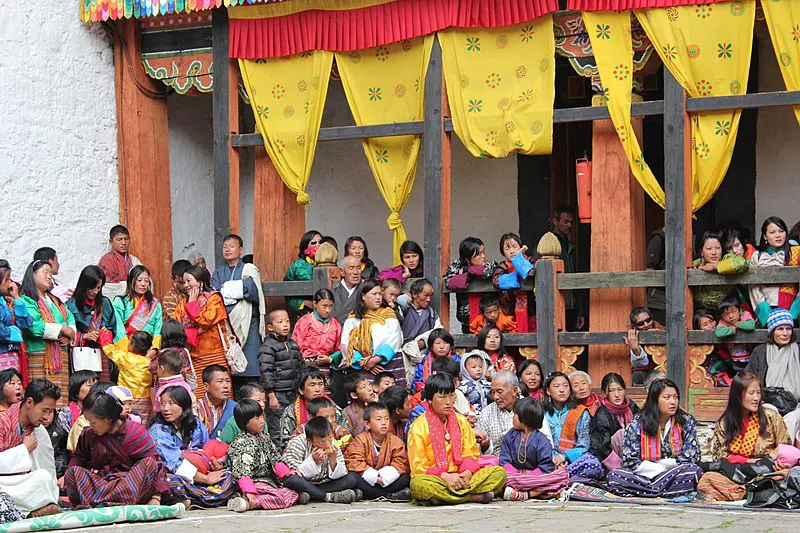 NOVEMBER
MONGAR TSHECHU
Mongar lies in East Bhutan and is quite well known for its exquisite wooden carvings. In November, the Mongar Thechu festival is held for 3 days with much fanfare. The highlights of the festival are songs, dances, and masked parades that are unique to this region.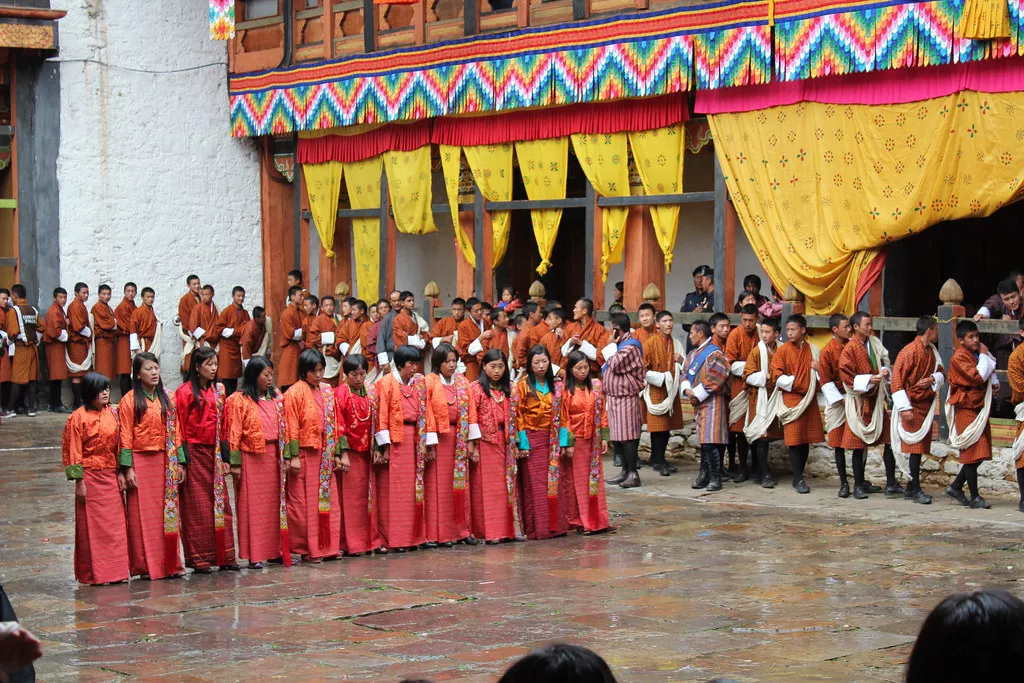 APRIL
GASA TSHECHU
The largest festival dominating the quiet little district of Gasa in Northwest Bhutan, there is much to look forward to during Gasa Tshechu. The venue is the Gasa Dzong.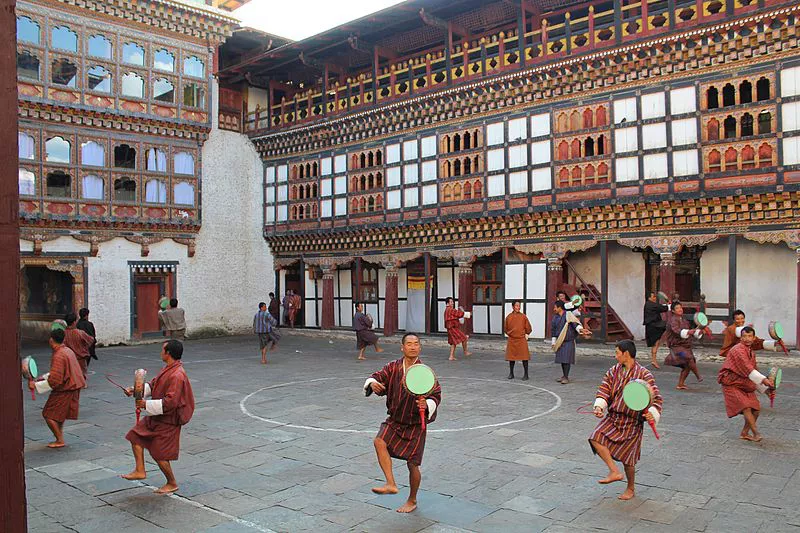 AUGUST
MERAK TSHECHU
The Eastern Bhutan Merak Valley lies inside the Trashigang Dzongkhang (altitude 3000 meters). If cultural immersion is one of your interests, then this festival will surely appeal to you.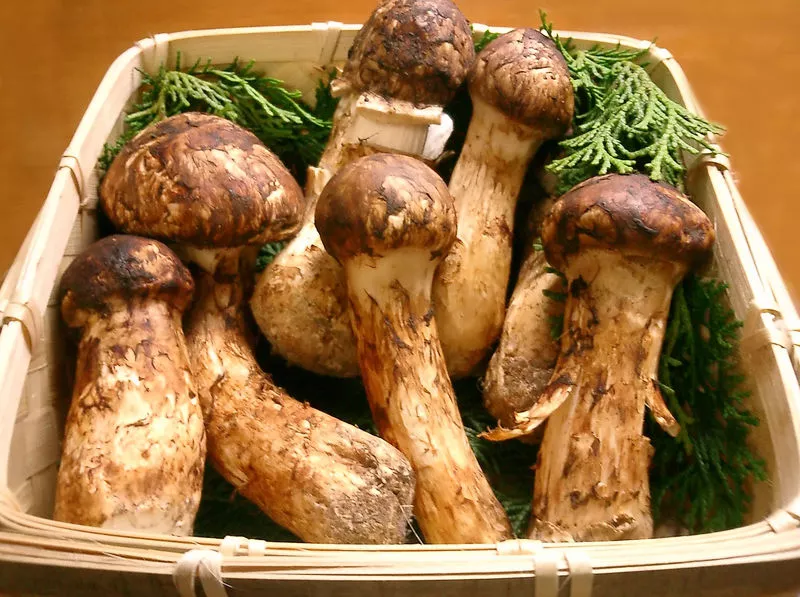 AUGUST
MATSUTAKE FESTIVAL
This festival is scheduled during the 4th weekend of August and takes place in the beautiful Ura valley. At the festival, visitors will learn to identify fabled mushrooms as they embark on mushroom picking excursions around the pristine forests and hills. They'll be able to sample delicious matsutake recipes, engage in songs and dances together with the locals, hike through the stunning Himalayan landscape, relax in traditional open-air mineral baths, and also learn to cook mushroom recipes.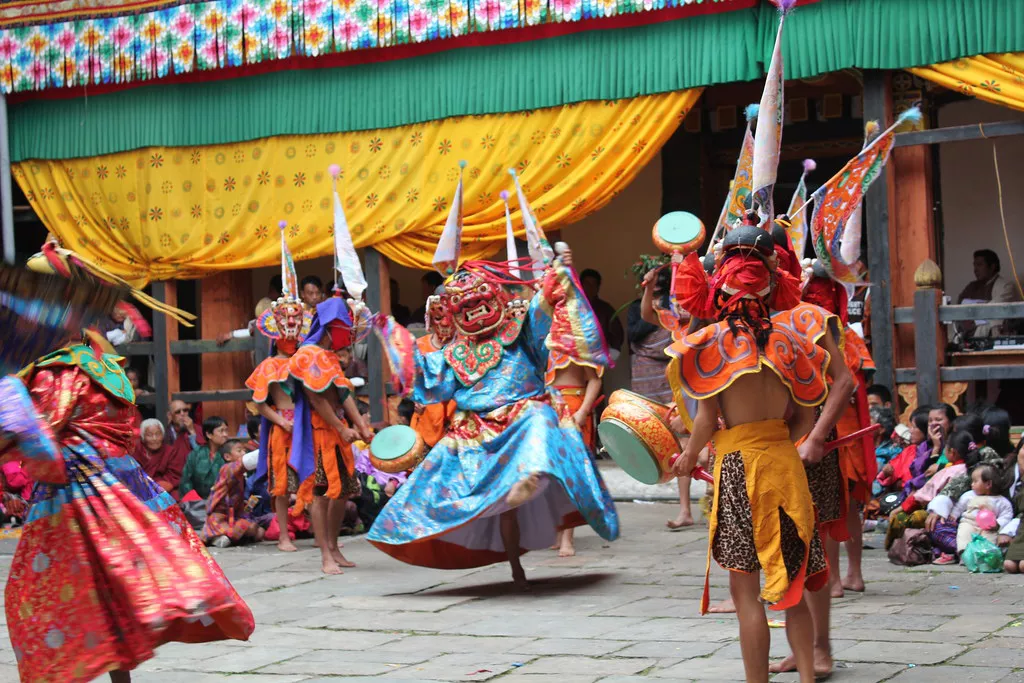 November
Pemagatshel Tshechu
An annual festival is a 3-day affair where people gather from neighbouring places and contemplate religion. Folk dances and music is quite common during this period. Cham, a popular mask dance is performed during this festival, which narrates the ways of Buddhism.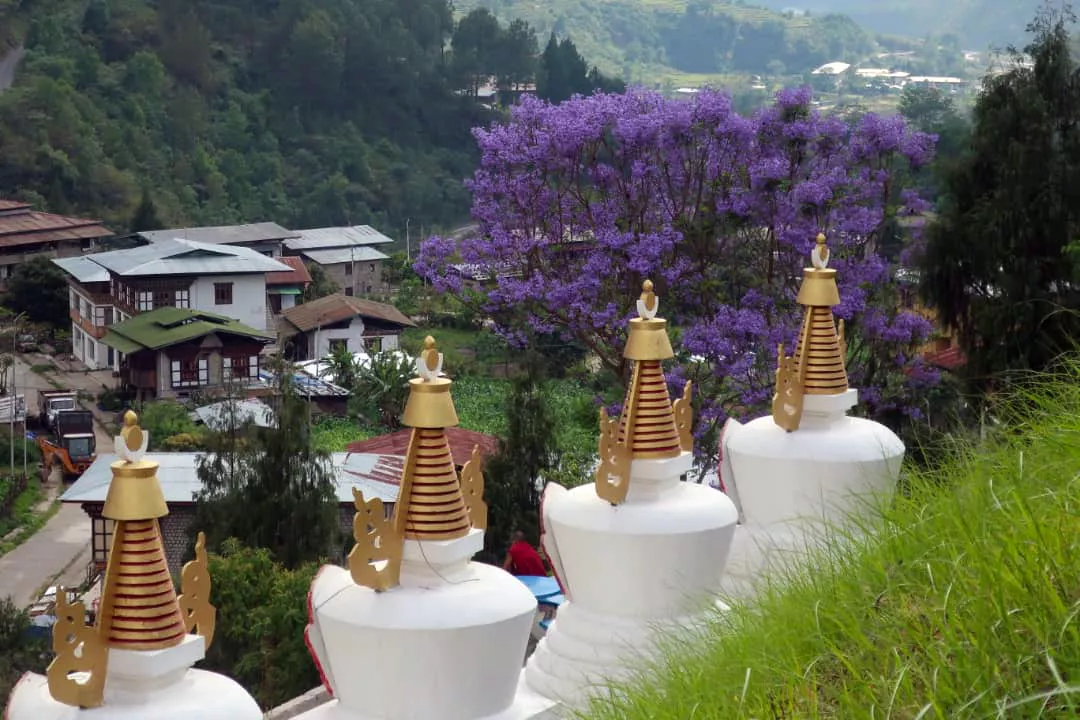 APRIL
RHODODENDRON FESTIVAL
The festival showcases 46 species of rhododendron that can be enjoyed through a guided rhododendron walk and exhibition. The festival also features local food, crafts, games, and a cultural program.
‹
›
travel tips
TIP
1
Sale of tobacco is banned in Bhutan resulting in the prohibition of smoking in many public areas. You can bring your own cigarettes and ask your guide where you can light up. 

TIP
2
The Indian Rupee in denominations of 200 and 2000 is no longer accepted in Bhutan and some don't prefer taking 500 too. So it is better if you carry change or pay by card.

TIP
3
ATMs in Bhutan are available only in the main towns and often don't work. If they do, you are able to withdraw only small amounts. However, you can pay via cards at most places.

TIP
4
Do not forget your warm clothes at home. It gets chilly sometimes even in summers. Also, before taking pictures in certain areas, ask your guide if photography is permitted.