Located 40 km from the town of Peren and about 37 km from Dimapur is the Ntangki National Park also known as the Intanki by many. Spread over a distance of 200 sq km, this park was established by the British administrators in the year 1923. Considered one of the best National Parks in the North East, it has thick rain forests which creates natural habitat for many birds, reptiles and mammals. Mountains, cliffs and dense forests make it a great place for camping and other adventurous activities. Here in this National Park you can see Wild Buffaloes (Mithun) and Hoolock Gibbon which is found only in Nagaland. Apart from this the park also boasts of Tigers, Sloth Bear, Wild Dogs and Flying Squirrels, making it a must visit spot for any tourist coming to this district. The virgin nature of the park adds a lot to its beauty.
---
Place of Interest / Things to do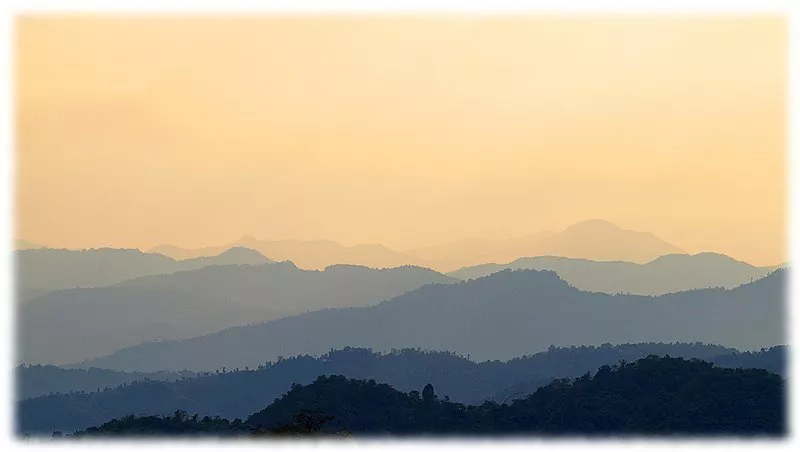 Mt Kisa
In the Southernmost end of the Peren district and close to the border with the state is Mt. Kisa which is located in the Nzauna village. Often spelled as Mt. Kisha it is a popular spot for tourists visiting this part of Nagaland. This place is of great historical significance as it was one of the frontiers of the Naga tribals and served as a point of contact with other tribes in the region in the past. This place is located about 28 km from the town of Peren and easily accessible. Tourists here experience some breath-taking views of the valley and the other peaks in the area. It is covered with dense vegetation and rich in different varieties of flora and fauna. Unlike many other peaks Mt. Kisha has still been able to preserve its wild feel which makes it a perfect destination for an adventurous trip.

Puilwa village
The caves at the Puilwa village in Peren are very important for the people of Nagaland, and they hold this very close to their heart. Located at a distance of 30 km from the town of Peren, this is where the famous revolutionary Rani Gaidinliu went into hiding during her revolt against the British rule. Since then, this place has become a sort of legend for the Naga people. After independence, A Z Phizo carried out his struggle for the Naga identity from these caves. There is a series of caves in this village which make it a perfect destination if you have some adventure in you. You can explore these caves one after the other throughout the day and their natural beauty will amaze you. The people of the Puilwa village are very warm and here you can also get a taste of their lives and culture.