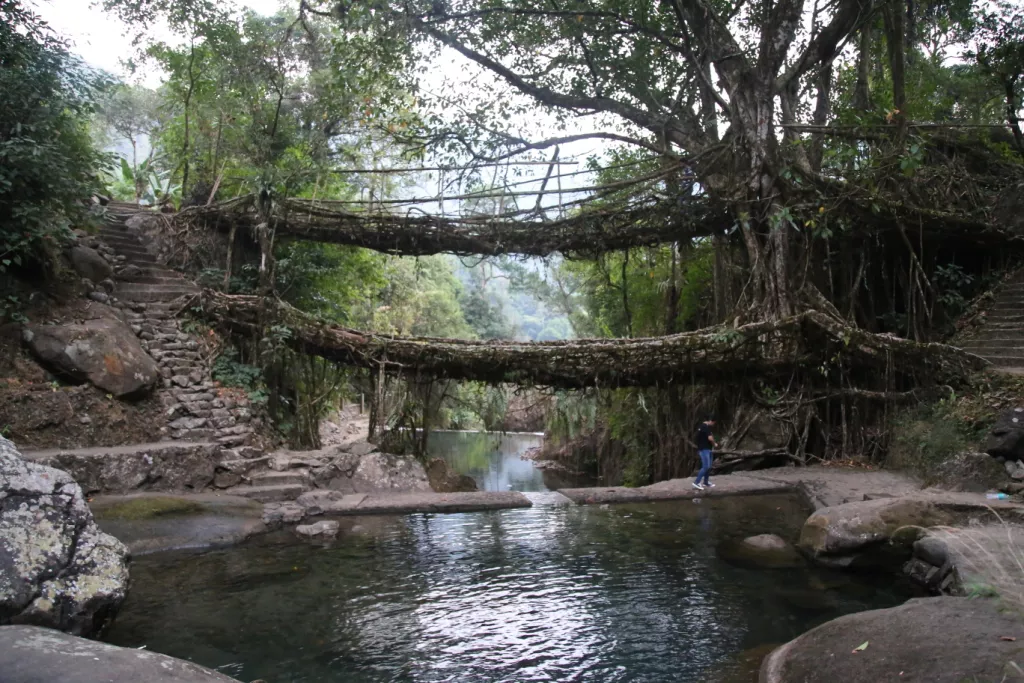 Mawsynram is a small village in the Khasi Hills of Meghalaya state in north-eastern India, 56 kilometers from Shillong. Reportedly the wettest place on Earth, Mawsynram receives an average annual rainfall of 11,872 mm (about 39 feet). However, as there has been no meteorological department office in the area and for all practical and statistical purposes, Cherrapunjee has been recorded as the wettest place in the world. Mawsynram is a place where nature-loving people frequently visit wherein they take pleasure in the steep, sliding slopes, the fresh air, the rolling green mountains and the deafening but beautiful waterfalls.
---
Place of Interest / Things to do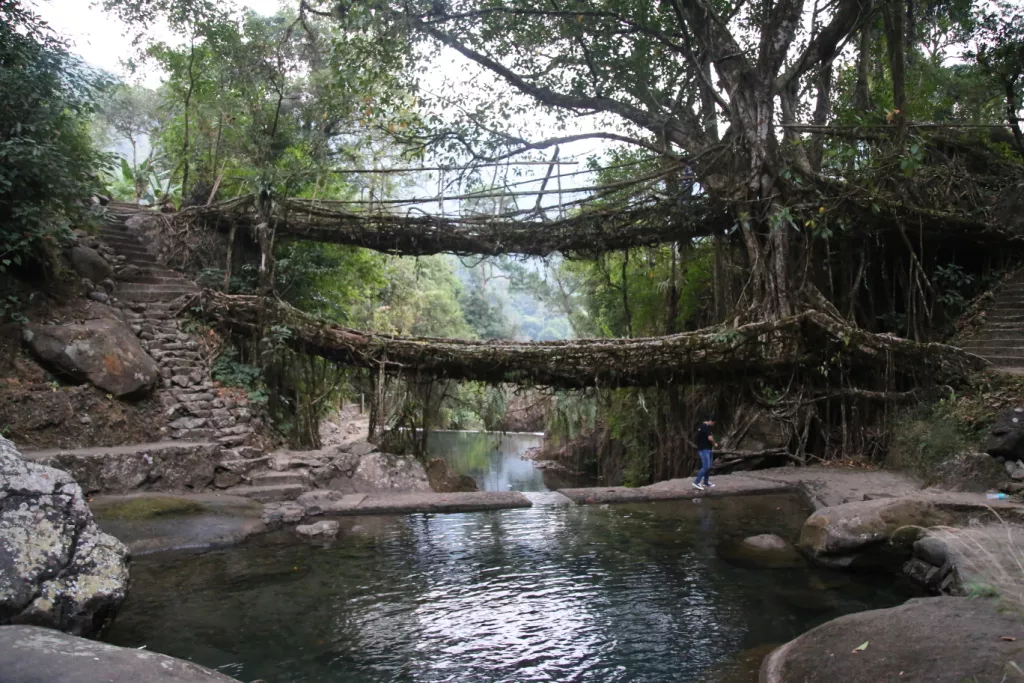 Laitkynsew
Close to the village of Laitkynsew there are a number of living root bridge across a torrential stream, that any visitor would love to see. In the adjacent village of Nongriat two such living bridges have been created by weaving and inter-twine roots of the same banyan tree. It has come to be referred to as Jingkieng Nongriat or more commonly Double Decker.
Mawthadraishan
Mawthadraishan peak which takes an hour and a half to reach from the main road, is located on the northern side of Nongstoin - Shillong road, near Nongshillong, Mawroh and Markasa villages. It is about 70 kms from Shillong on the Nongstoin road. On top of the range, there is a depression with about 7 to 8 fish ponds of considerable size. The apex of the peak offers a panoramic view of the plains of Assam, and the distant Himalayas after the monsoon, on clear days. The districts of Garo Hills, Khasi Hills and part of Bangladesh come within the Panoramic horizons of Mawthadraishan peak.