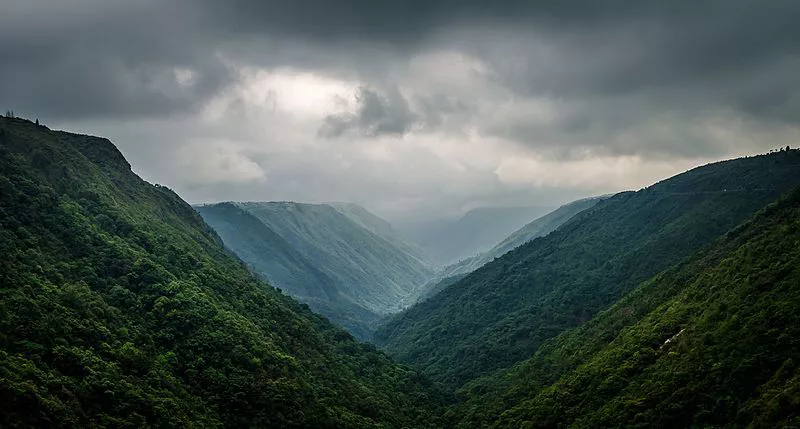 Kongthong village is like any other villages nestled in the lushly-forested East Khasi Hills with its quaint huts and farms fringed with betelnut trees, this tiny hamlet is inhabited by nearly 700 villagers who cultivate the land, hunt in the forests and live a peaceful pastoral life. The uniqueness of this village is not in the landscape but the whistling sounds, as villagers communicate with each other by whistling a tune unique to a person and not calling names. Typically inspired by nature and natural sounds, each lullaby – or jingrwai lawbei in the tribe's dialect – is anything from half-a-minute to a minute long. The mothers of the village use these melodious tunes to call out to their children, who learn to respond to them quickly. Interestingly, it's only the title of lullaby (about 5-6 seconds long) that is used by the villagers to call out to each other. Among themselves, they never use their official names!

---
Place of Interest / Things to do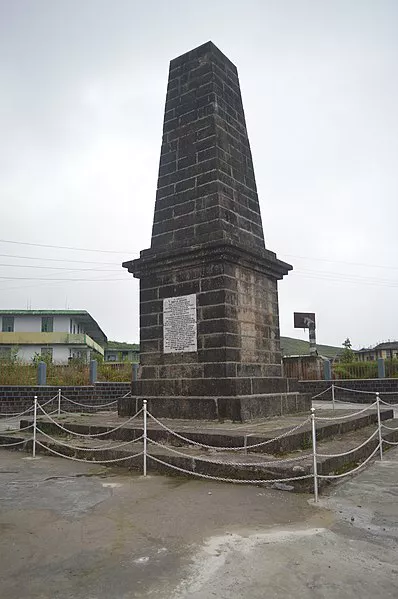 David Scott Memorial
The memorial pillar was erected in memory of David Scott at Cherrapunji. He was a political agent to the Governor General on the North-East Frontier during British period. Born in Scotland in 1786, David Scott worked in India in various capacities. He died on 20th August 1831 at the age of 45 years. His remarkable contribution was to take a horse cart track through the hills of Meghalaya linking Assam with Bangladesh. The obelisk is made of ashlar stone masonry raised over a square platform. An inscription is engraved on the memorial pillar.

Arwah Cave
Arwah Caves is located in Sohra, which is popularly known as Cherrapunji, Meghalaya's most popular tourist destination. Arwah caves are tucked away in the jungle and are fascinating places with fossils, stalagmites, and stalactites. It's a limestone cave and can be easily explored within one to two hours. The pathway to the Arwah caves is carefully maintained and takes you through the mossy jungle frequented by birdsong.