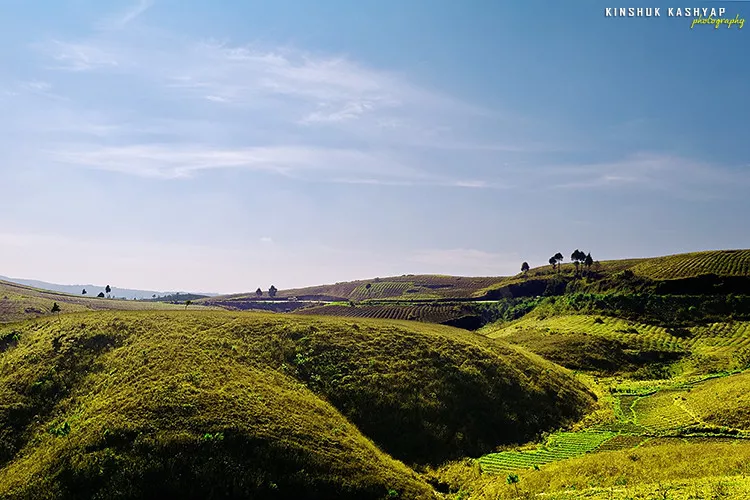 A small village between the towns of Jowai & Dawki, in Amlarem subdivision of War-Jaintia region amid the natural habitat of the carnivorous pitcher plant. 
---
Place of Interest / Things to do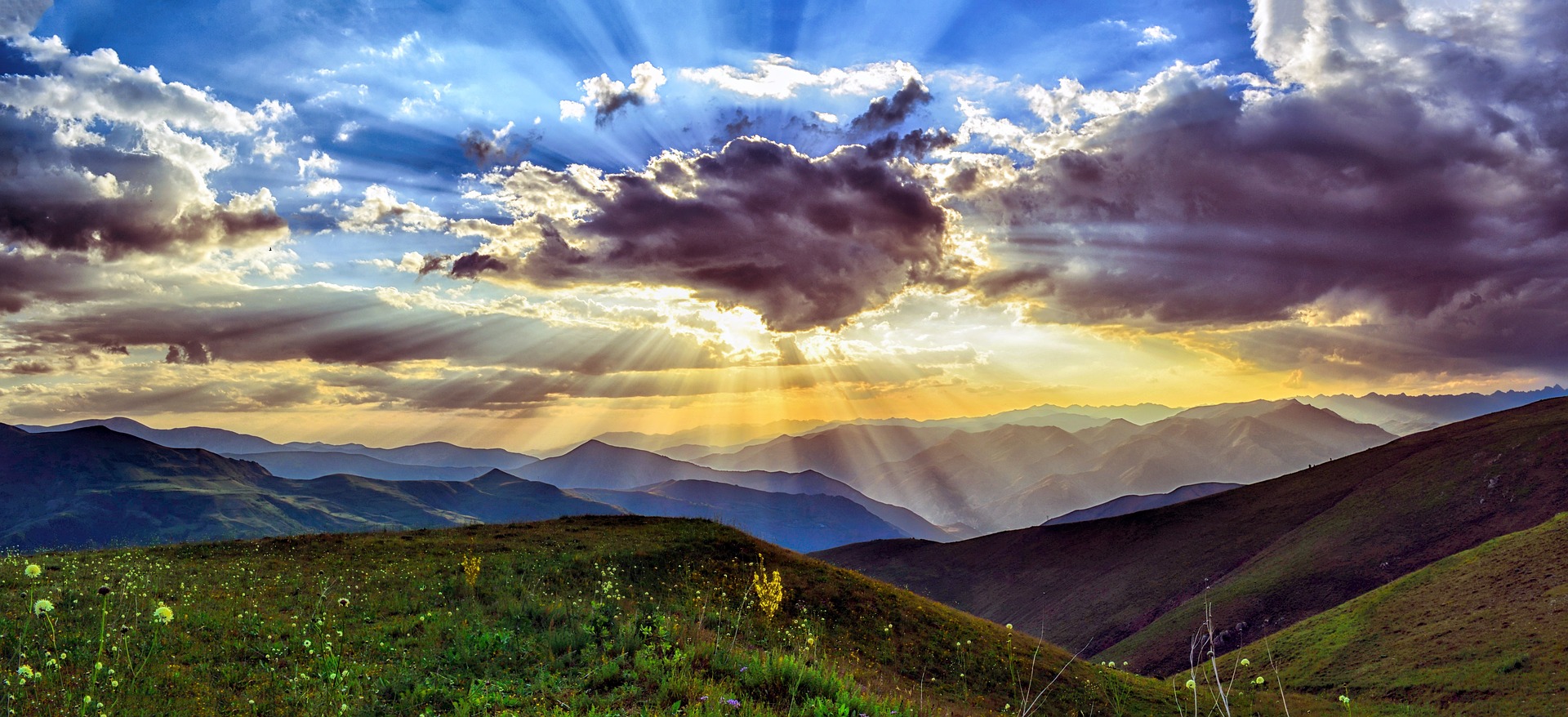 Rynji falls
The beautiful roaring Rynji Falls is in Cham Cham village and away about 3 Km from Mutong village towards south of the Moopun Falls. For nature lovers and trekkers Rynji Falls is the perfect destination to experience the eco-trail. The mighty hard rock formation encircling the Rynji Falls reveals more to its natural beauty. The "stepping natural ponds" above the Rynji Falls added unique attraction for adventurers and nature lovers and is a perfect place for fish angling and eco-trekking activities. The Rynji Falls is well connected with good footpaths and pedestrian bridges inside the forest. Visitors and tourists can come and experience this mesmerizing falls all throughout the year.
Sah Ksaw & Moopun falls
Moopun Waterfalls is situated at river Umjhai at Mutong village. It has 10 Km distance from the NH 44 junction at Kongong and 25 Kms equidistant from Jowai and Khliehriat. It is only 300 Meters away from the road to the top of the Moopun Falls. From the vehicle parking the visitors will take only 5 minutes walk to the bottom of the Moopun Falls and 3 minutes walk to the Stone Bridge. On top of the Moopun Waterfalls lies the iconic and magical Stone Bridge connecting both sides of the Umjhai river. The word Moopun dictate as "Moo" means stone and "Pun" means connect. It literally means Stone Bridge. The Moopun has a length of 33 Feet; 11 Feet width and a height of 8 Feet from the water level.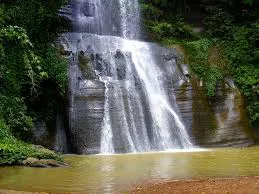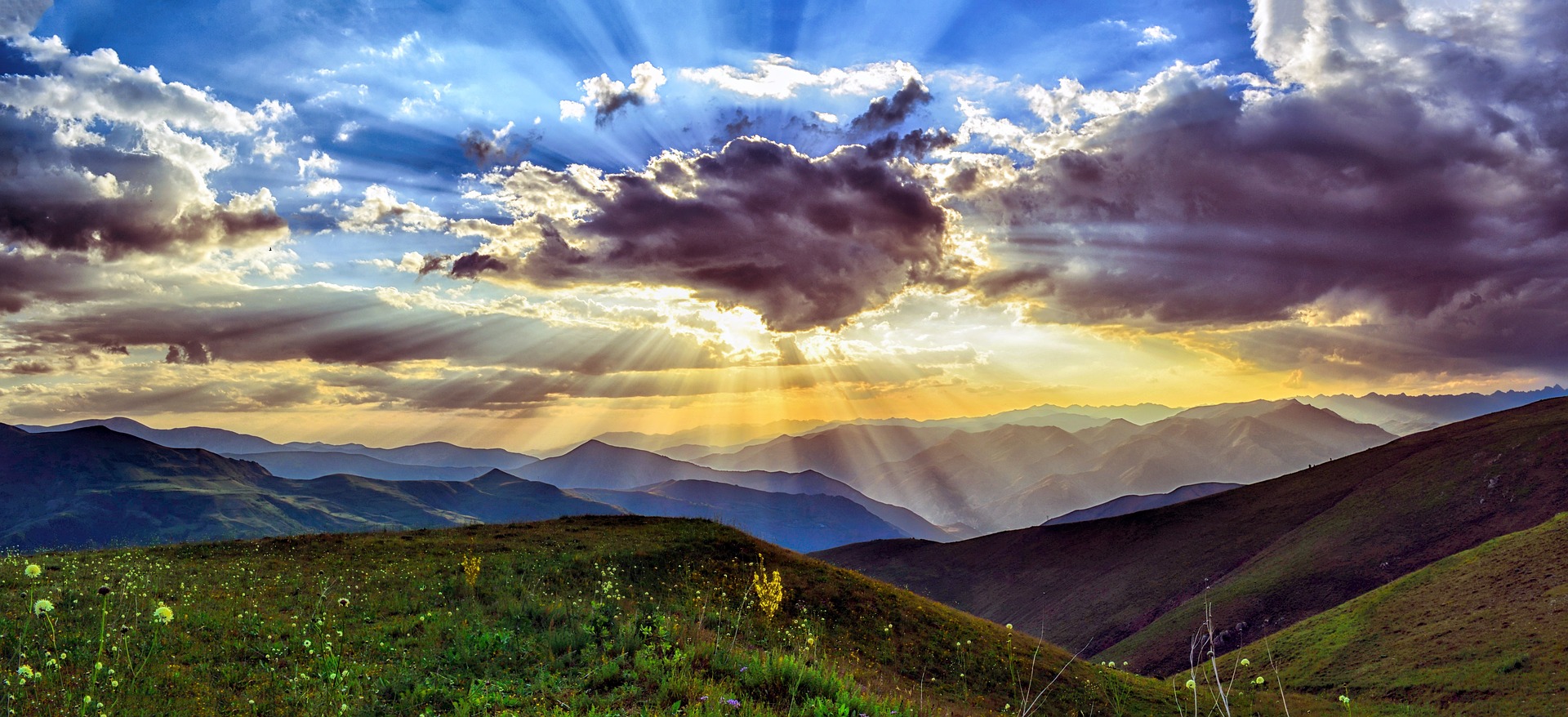 Krem Labit Cave
Krem Liat Prah is the longest natural cave in South Asia. Prah (Krem is the Khasi word for "cave") is one of approximately 150 known caves in the Shnongrim Ridge of the East Jaintia Hills district in the state of Meghalaya, northeast India. Explored and surveyed as part of the ongoing Abode of the Clouds Expedition project, its current length of about 34 kilometers will likely be increased as nearby caves continue to be connected. Liat Prah's dominant feature is its enormous trunk passage, the Aircraft Hangar.