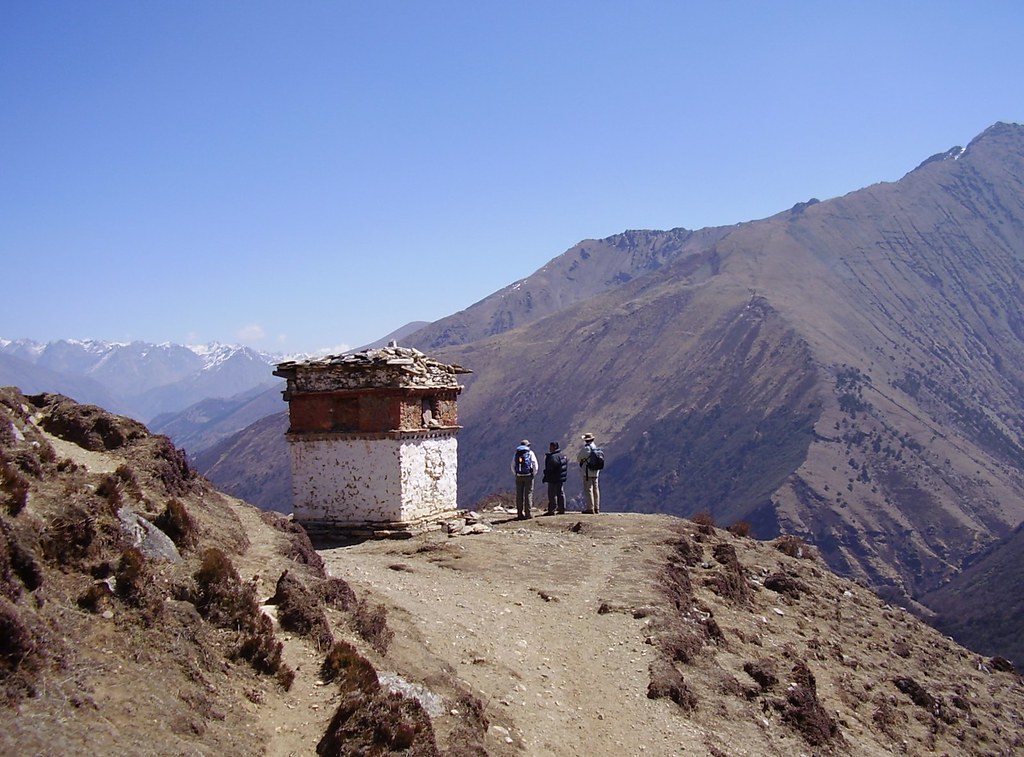 Trekking in Bhutan is a unique experience as opposed to many of the more crowded treks that Asia has to offer. The variety of treks in Bhutan can range from a simple three-day trek from the district of Thimphu to Paro (and vice-versa) to the 25-day legendary Snowman's Trek that takes veteran trekkers through some of the most spectacular spots in the country of Bhutan. The Snowman Trek in Bhutan is also labeled the world's toughest trek. This trekking experience takes you over 12 mountain passes in Bhutan, all of which are over 4,500 m.
Almost all of the trekking trails offer a combination of natural discovery as well as an insight into Bhutan's delicate and unique way of living. Many of the trekking trails take hikers past remote and ancient monasteries, through deep forests, and close to Bhutanese villages. The trekking trails pass grasslands and pastures for livestock, meadows of wildflowers, butterflies, and grazing animals like yaks are a common sight to behold. Trekkers also often get to spot the blue sheep, takin and a variety of birdlife including wild pheasants. Bhutan's treks are also famous for the majestic views of the Himalayan peaks that provide a sense of awe and wonder while also offering a point of contemplation for trekkers along the beautiful trekking trails.
One of the most famous and acclaimed best treks of Bhutan is the Jhomolhari trek where trekkers get to visit the base camp for Mt. Jhomolhari, which is revered as Bhutan's most deeply venerated peak on the border of Bhutan and the Tibet region of China. Trekkers return with a sense of the veneration, majesty and wonder from the high altitudes of the Himalayas where life ticks to a different time. The Bumthang cultural trek is another famous trek that takes you through the villages of Bhutan and heritage sites in the valley.