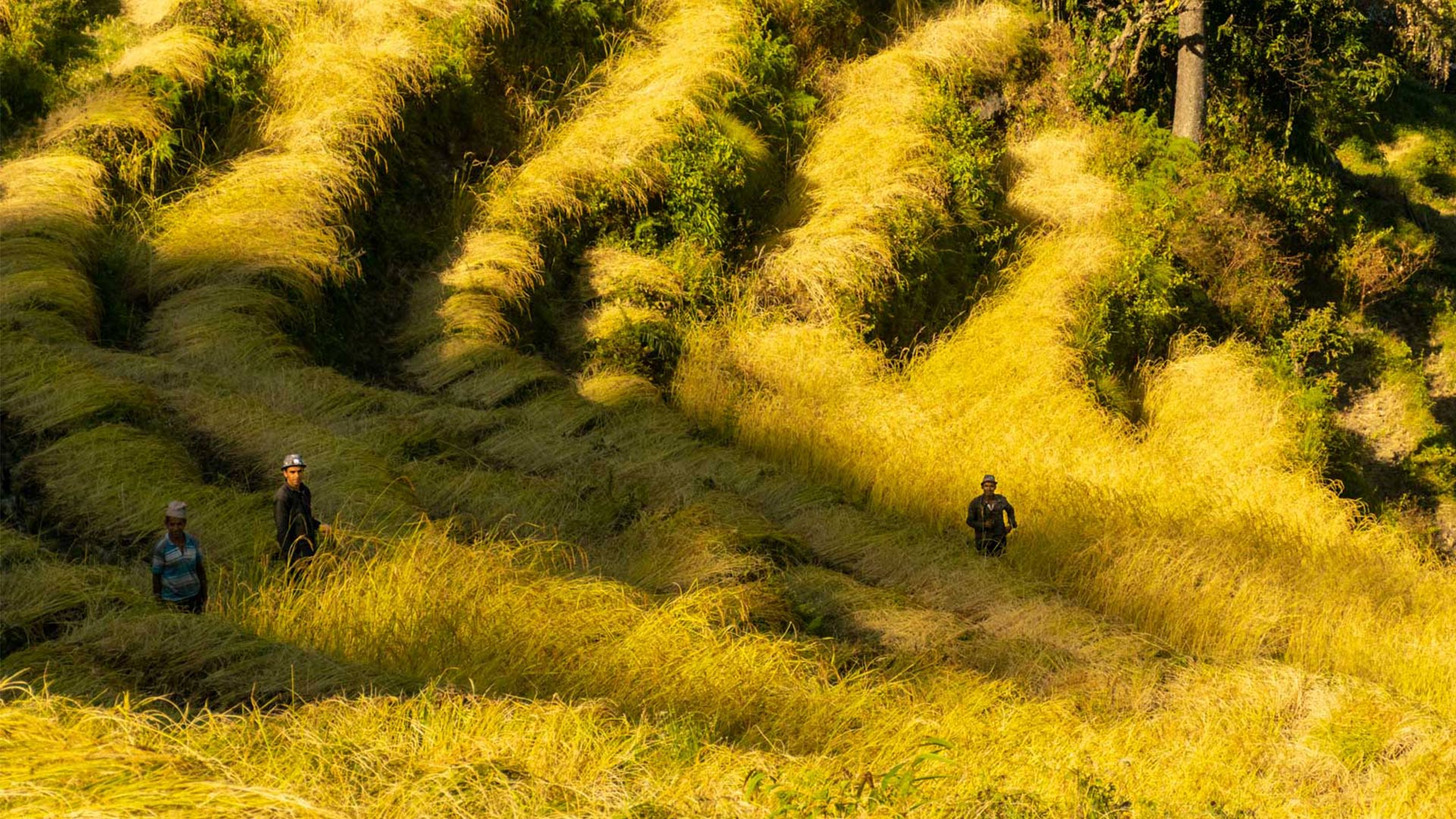 It was a cold November morning and I woke up to see BB daju frantically looking around for the paathi (A copper bowl used for measuring the grains) he had kept somewhere last year when he came back from Cheuribotey after the rice harvesting season ended.
It was that time of the year again.
I remember as a kid tagging along with grandfather, jumping the terraces of endless golden paddy fields, and sleeping on the haystack watching the blue sky while soaking in the warm November sun.

I couldn't miss this opportunity of going with BB daju. Cheuribotey is a steep downhill walk for 2 hours, but with BB daju's endless stories and beedi breaks, the walk is fun and goes by easy.
As we descend at a moderate pace, the scene quickly changes from the endless green expanse of cardamom plantations to golden terraces of rice. In between the stalks I spot the hunched backs of farmers as they tirelessly work. Harvesting is also a community activity where family members, friends and neighbours join in to work in the fields. Though the work is back-breaking, the expressions on their faces emit joy and pride at their harvest for the year.
BB daju comes from the Terai region of Nepal where they use machines and rollers for harvesting; in the process the rice loses its nutrition and various other properties. His eyes light up when he explains how in Sikkim harvesting of rice is done using old school methods, which leaves the rice with all the healthy benefits it has to offer.
He points towards the fields and explains how the paddy is cut and laid out in the sun and later carried to a larger area in the field called "khaley gara."(flat land in the middle of paddy fields).