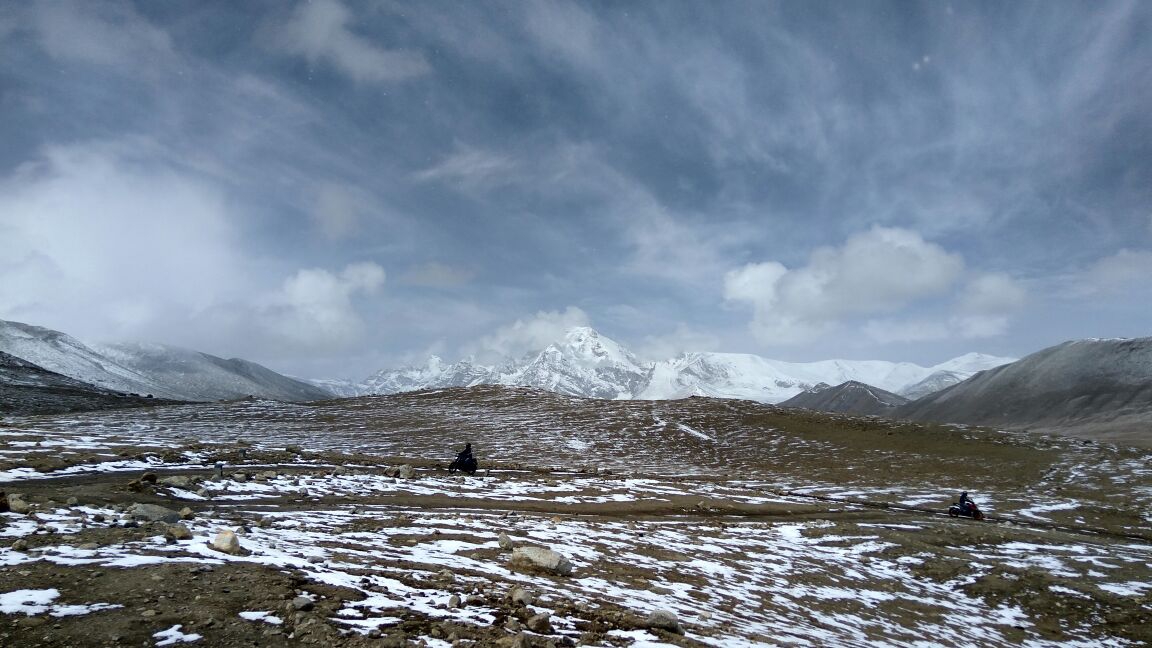 A gust of icy cold breeze hitting your face like a thousand needles, the smell of burning gas, the constant humming sound of the engine, and the breathtaking visual of a deep gorge with majestic mountains in the backdrop—does that sound like your cup of tea? Then you must try doing a road trip on a motorbike up in the North-east of India.
There are many circuits to do here, but I want to tell you about having a thrilling adventure driving through the serene land of Sikkim. With varying landscapes, rivers, forests, trekking trails, monasteries, abundant waterfalls, hot springs, frozen lakes, snow-clad mountains, and altitudes ranging from 3000 ft to 17000 ft, you get a wholesome experience riding through the once closed kingdom of the Chogyals.
Though the idea seems very enthralling, many do not venture out on a bike simply because they have no idea or do not know what to expect and how to plan for it. So I've decided to give you my top 10 things to do through your planning, arriving, and embarking on that magical trip to Sikkim that you always wanted to go on.
1. Checklist: Make sure your bike is tuned up (especially the tyres and brake) and all your papers are up-to-date/available (registration certificate, pollution certificate, insurance certificate, Voter ID, or passport). Also make sure you have a valid driver's license that does not expire close to your trip dates.
2. Own, Borrow, Rent: If you do not own a bike yourself, then you can:
a. Borrow from a friend/relative. When you do so, do not forget to carry an affidavit (official authorization) stating the actual owner of the bike, and carry the vehicle papers as you will need this to obtain a permit to roam within Sikkim (especially in protected and restricted areas)
b. Rent a bike service. There are plenty of bike rentals in Sikkim that are readily available. I did see someone suggesting rentals from Siliguri, but my advice is that if you are going on a trip in Sikkim, get a local rental so that you can have maintenance support in case of any issue. Outstation rental companies will not have any active support inside Sikkim.
3. Essentials: Carry a heavy jacket, gloves, goggles, and other clothing/accessories as the terrain you would be travelling to can and will have subzero temperatures. Also carry camping gear (optional), sunblock, and offline maps to help you navigate through your trip.
Note: It does not matter which time of the year you plan to travel (though Dec to Feb is best avoided as roads up north may be closed due to heavy snow), always carry woolens when planning to visit altitudes of 4000 ft and more.
4. Physically Fit: Make sure you have a medical check-up before you start your trip and carry all the medications that you may need on your trip. People with heart and pressure-related health issues are not advised to venture into very high altitudes.
Note: Doctors and medical facilities are scarce and sometimes not available at high altitudes so I suggest taking every possible precaution (health-wise) before venturing out for such a trip.
5. Permits and Paperwork: Once you enter into Sikkim, you need to apply for a 'Motor-bike permit,' which needs to be submitted to the local Tourism Office a day in advance; the applications are received only till 1 pm. NOTE: All documents are to be submitted in two sets. The permit for a two-wheeler is issued for 15 days and can be extended further if you reach out to the issuing authorities before the permit expires. Permits are expedited when processed through local travel agents. These permits can be done either at Gangtok or at Melli check-post (close to the Sikkim border).
Note: You can try us, TourGenie.com, for bike rentals, planning your trip, and also taking care of all the necessary paperwork for you. We are a trusted name for bike rental in Sikkim and also help plan all kinds of holiday trips to the whole of North-East, Sikkim, Darjeeling, Nepal, and Bhutan.
6. Recalibrate Before Heading Out: Meet some local agents and vet your travel plan with them. Make alterations to your route plan (if required) taking local knowledge, road, and weather conditions into account. Once again I stress on carrying essential supplies and medicines when travelling up to North Sikkim as you may not find any of them there.
Note: No matter the amount of planning and preparations, always keep an open mind and flexible approach as landslides, blocked roads, and bad weather are very common in hilly areas.
7. The Roadmap: There are 4 districts in Sikkim, each having its own charm. A good place to start is South Sikkim, covering Namchi, Ravangla, Jorethang, and then move towards West, which is Pelling, Yuksom, Tashiding, and Uttrey. Once this circuit is over, you can head towards Gangtok, which is in the heart of East Sikkim. The East has a lot of monasteries and other tourist attractions along with the famous Tsomgo Lake and Nathula Pass (Indo-China border). Tthe extreme end of this district will take you to the Old Silk route of Zuluk, famous for its winding terraced pathways. Then you can finally head towards the North towards Mangan and from there first cover Dzongu valley and then retrace back to Mangan and head towards Lachung, Yumthang, Lachen, and finally reach the crescendo of your trip at Gurudongmar Lake, which is at a staggering altitude of 17000 ft. above sea level.
Very Important Tip: I advise you to take a 5-10 min break after covering every 30-35 kms to help with the acclimatization, especially when driving higher altitudes. Driving high altitudes too quickly can result in altitude sickness, which can take you out completely and can be fatal for some. So please do not disregard this tip.
8. Full Tank: Always fill full tank when venturing to the extreme reaches of the 4 districts. This is especially pertinent when travelling North as Mangan will be the last gas/petrol pump, and you should always fill a full tank before heading towards Lachen/ Lachung and may be carry some extra gas with you. If stuck, you can take help of the army base camps there. They are very helpful generally.
9. Document Your Journey: Write a journal or make a video journal and log your most exciting moments to cherish fond memories. There are effective gears available nowadays that are driver friendly and easy to set up.
Apart from this, I would also suggest carrying extra chargers, power banks, investing in a weather proof bag to brave subzero weather, first aid and above all carry a free spirit.
If you do wish to embark on a trip like this, then get in touch with us here.
Do share your experience with us and share your photographs using #tourgenie, and you might get published and win cool goodies. Follow us on Facebook and Instagram to know more about us or simply explore TourGenie.com – simplying travel for you.
Suggested read: Silk routes diaries
Check out this amazing package: Explore North Sikkim on Bike
Other Stories
Travel Stories
A last-minute plan can give you a lifetime experience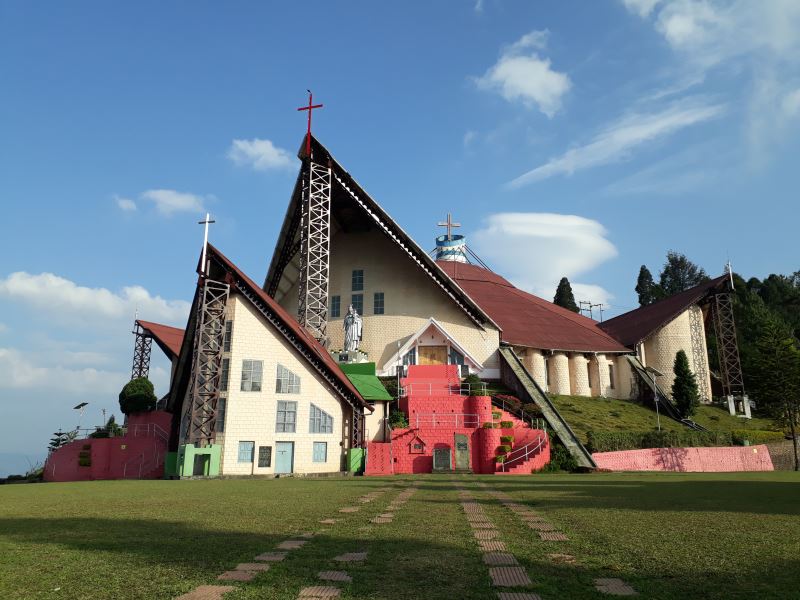 Travel Stories
A day in my life in Kohima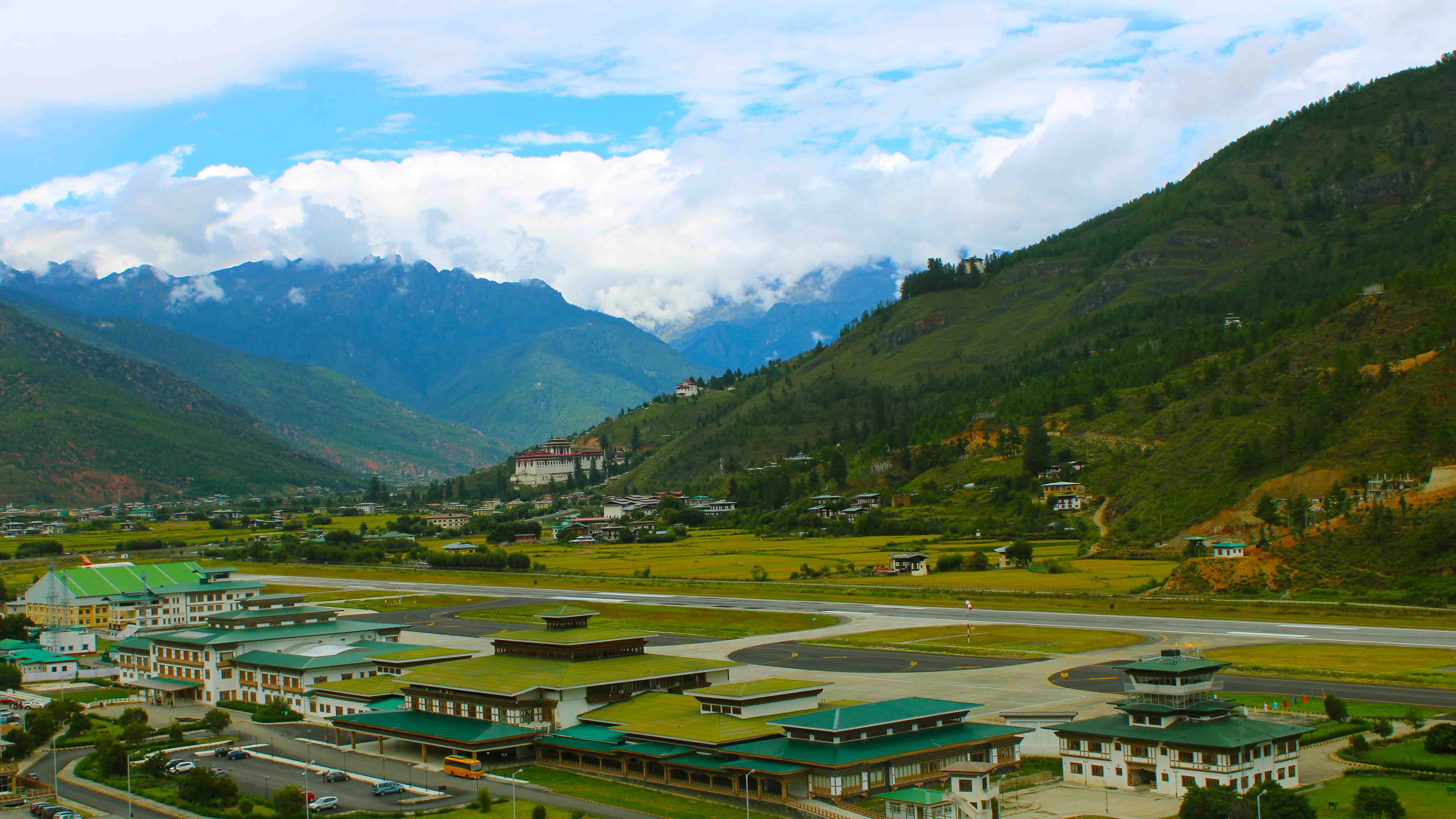 Culture
5 Best Travel Destinations in Paro, Bhutan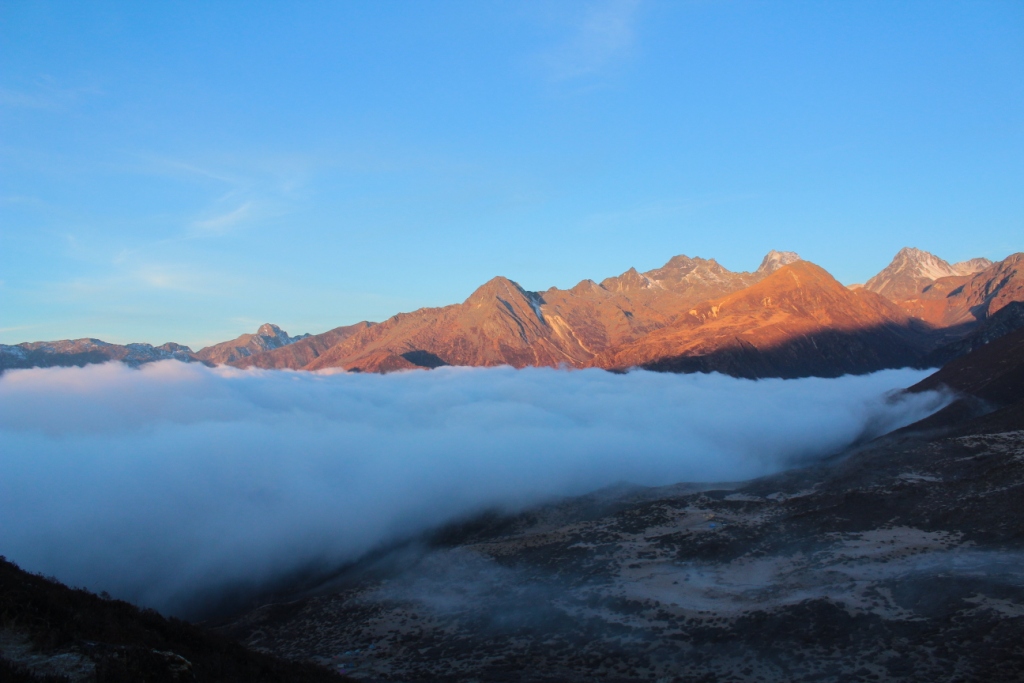 Nature
Northeast honeymoon packages: Best for adventure couples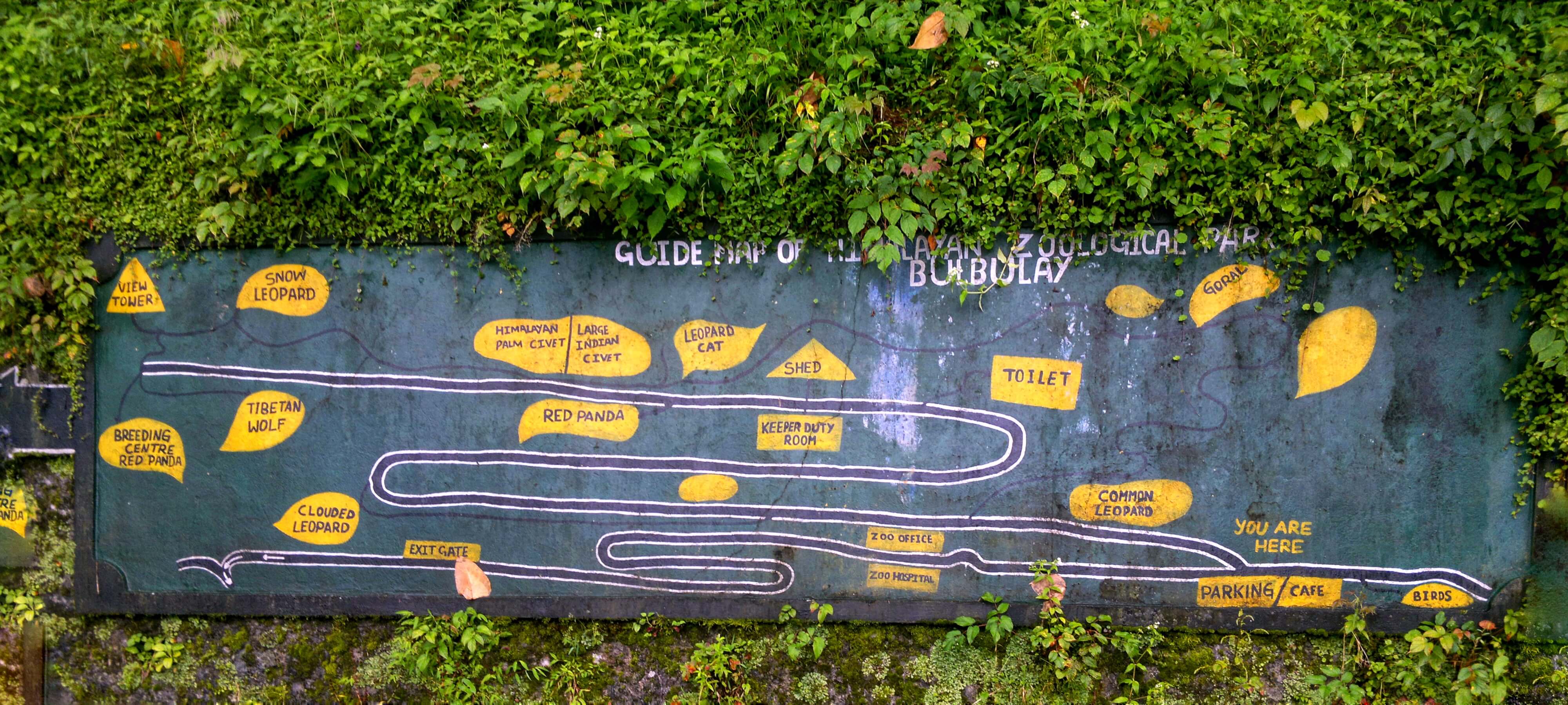 Travel Stories
Hiking towards Bulbulay Zoo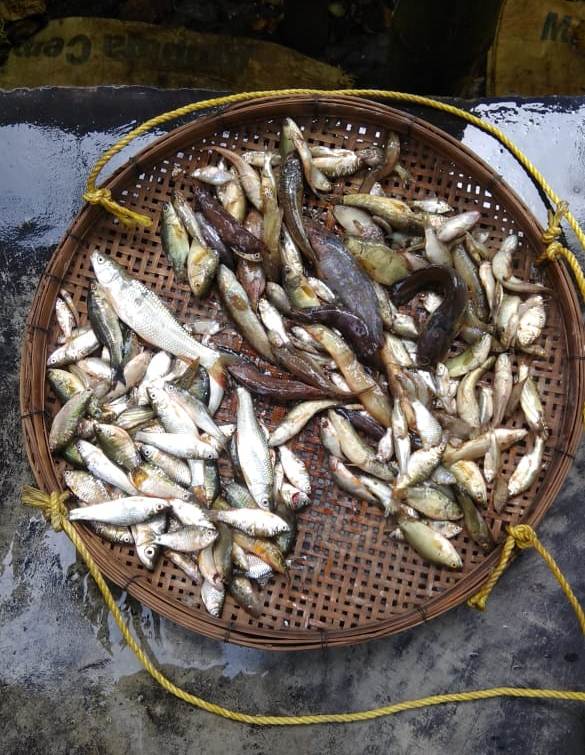 Nature
8 Awesome Spots for Fishing Enthusiasts in Northeast India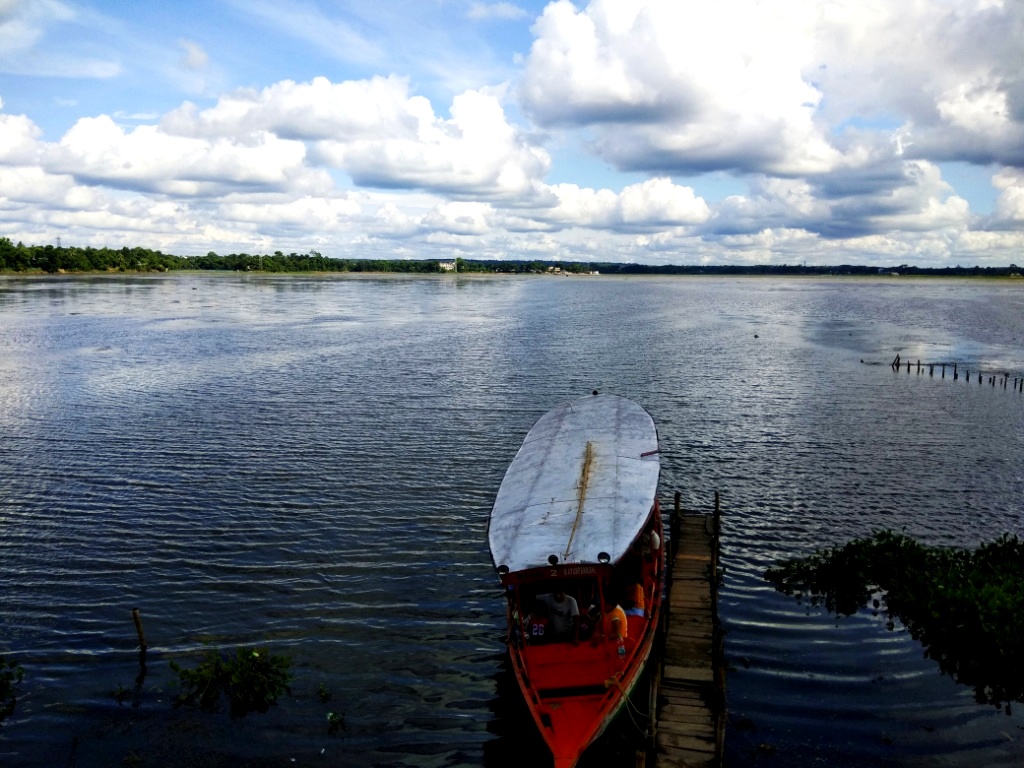 Travel Stories
Hidden Attractions of Tripura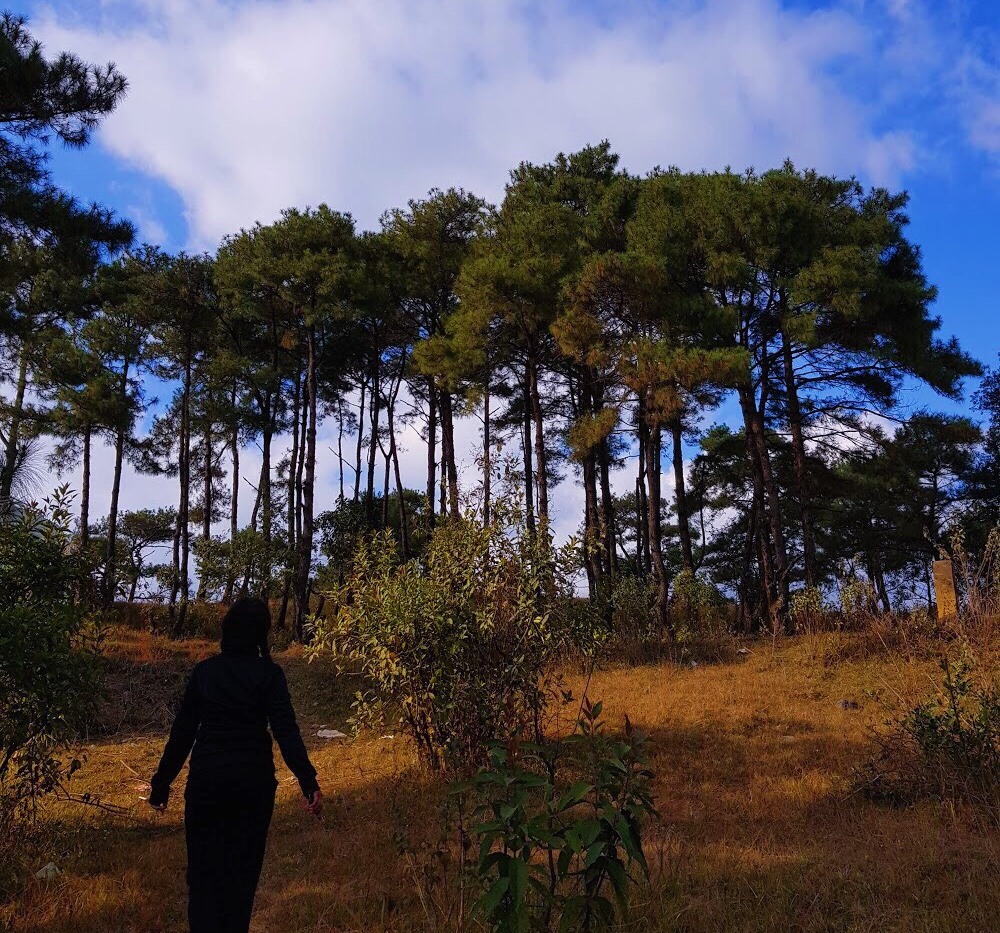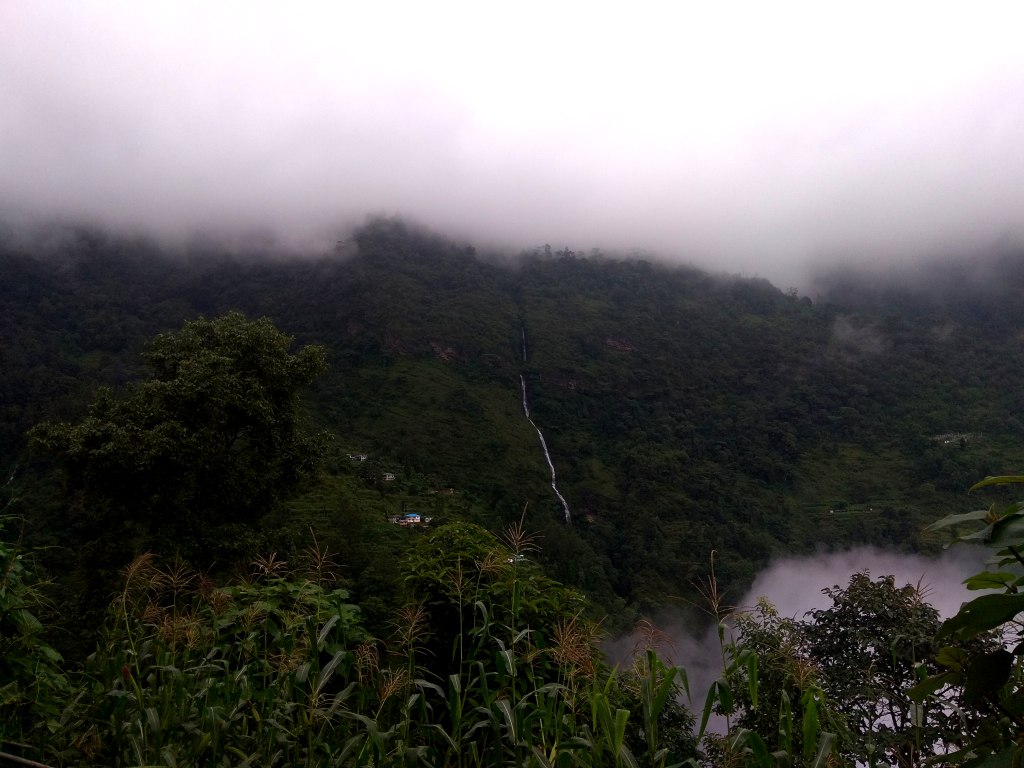 Travel Stories
Life on the foot of Tendong Hill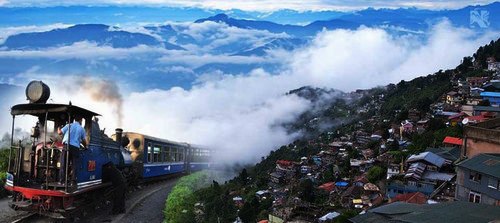 Culture
Sikkim-Darjeeling-Gangtok tour: Must-know facts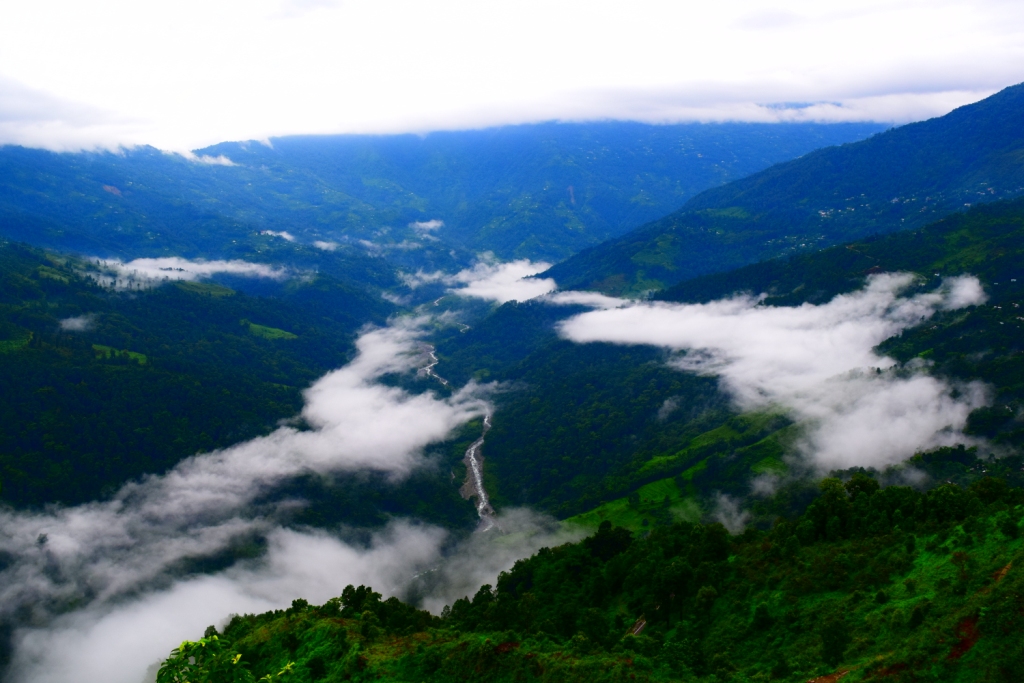 Adrenaline Rush
Northeast honeymoon packages: Best for adventure couples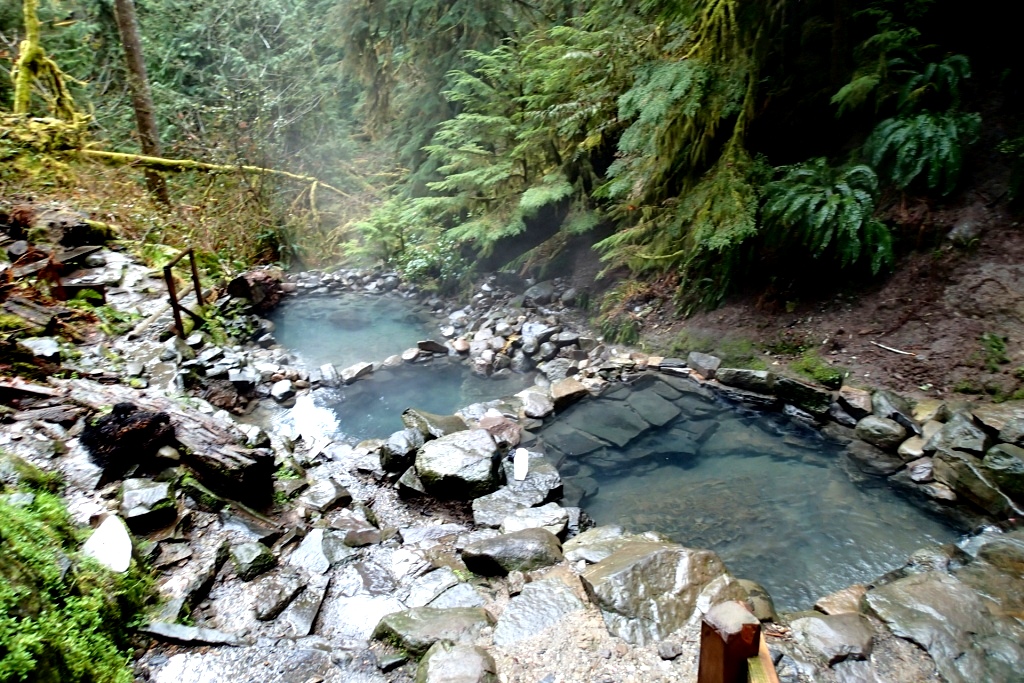 Nature
The Therapeutic Hot Springs of Sikkim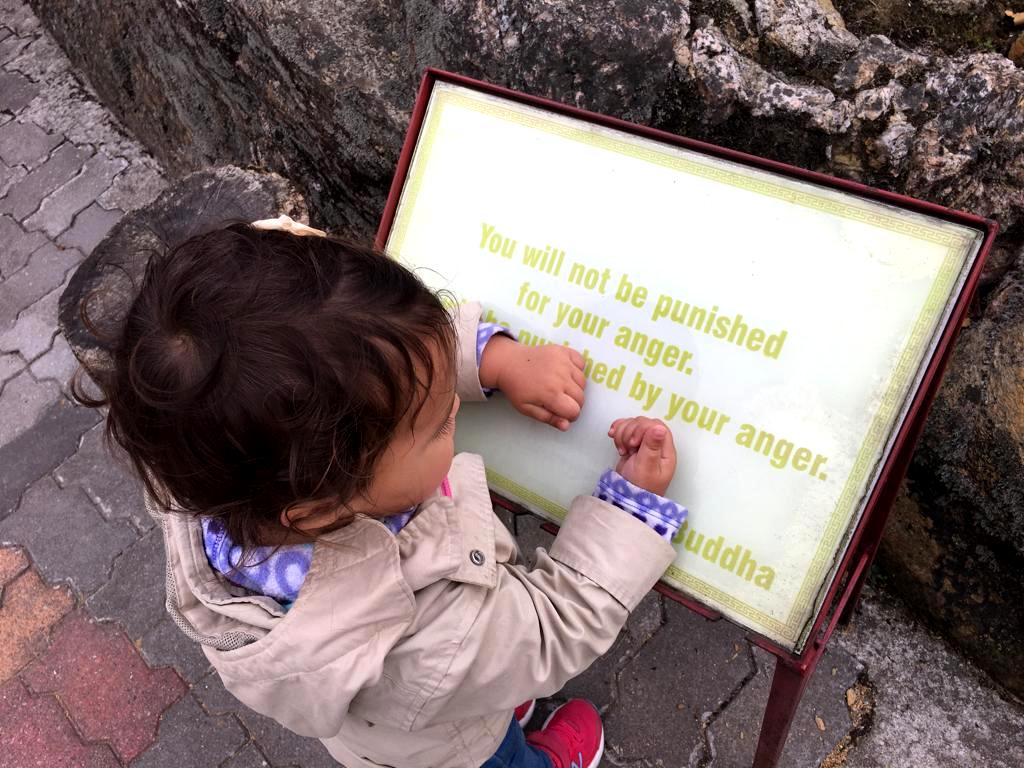 Travel Stories
PJ explores the West: How to travel in Sikkim with a toddler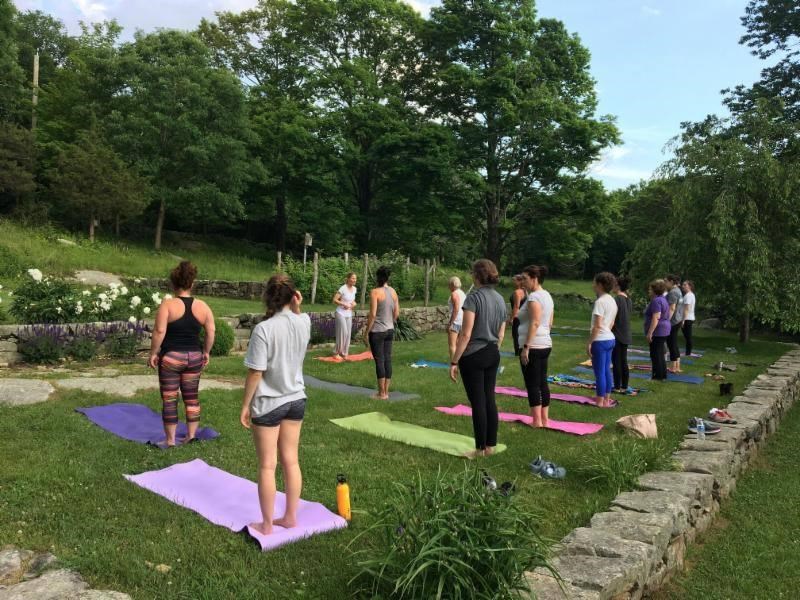 Culture
Discover Yourself through Yoga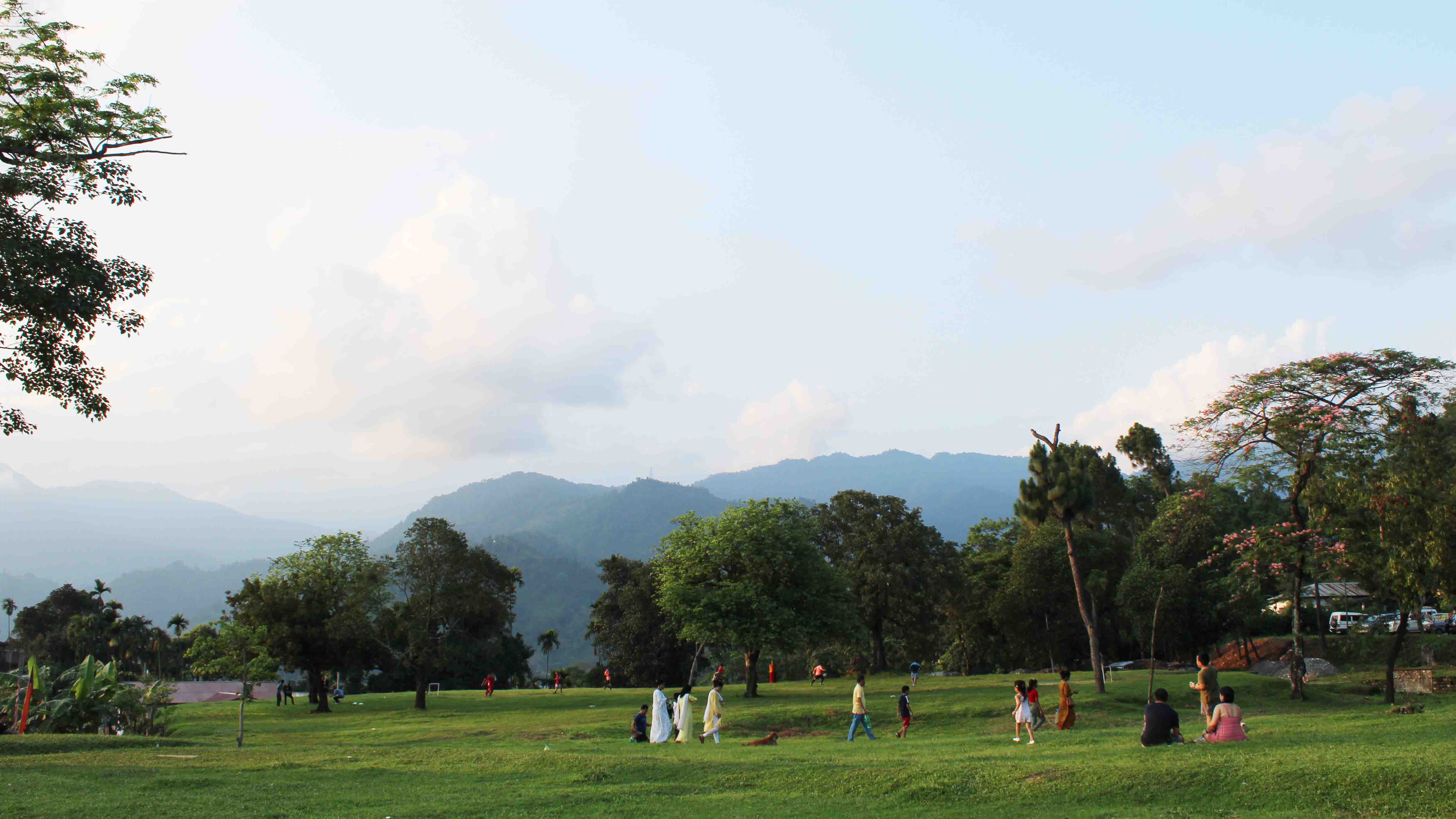 Culture
5 Reasons to Visit Kharbandi Gompa in Phuentsholing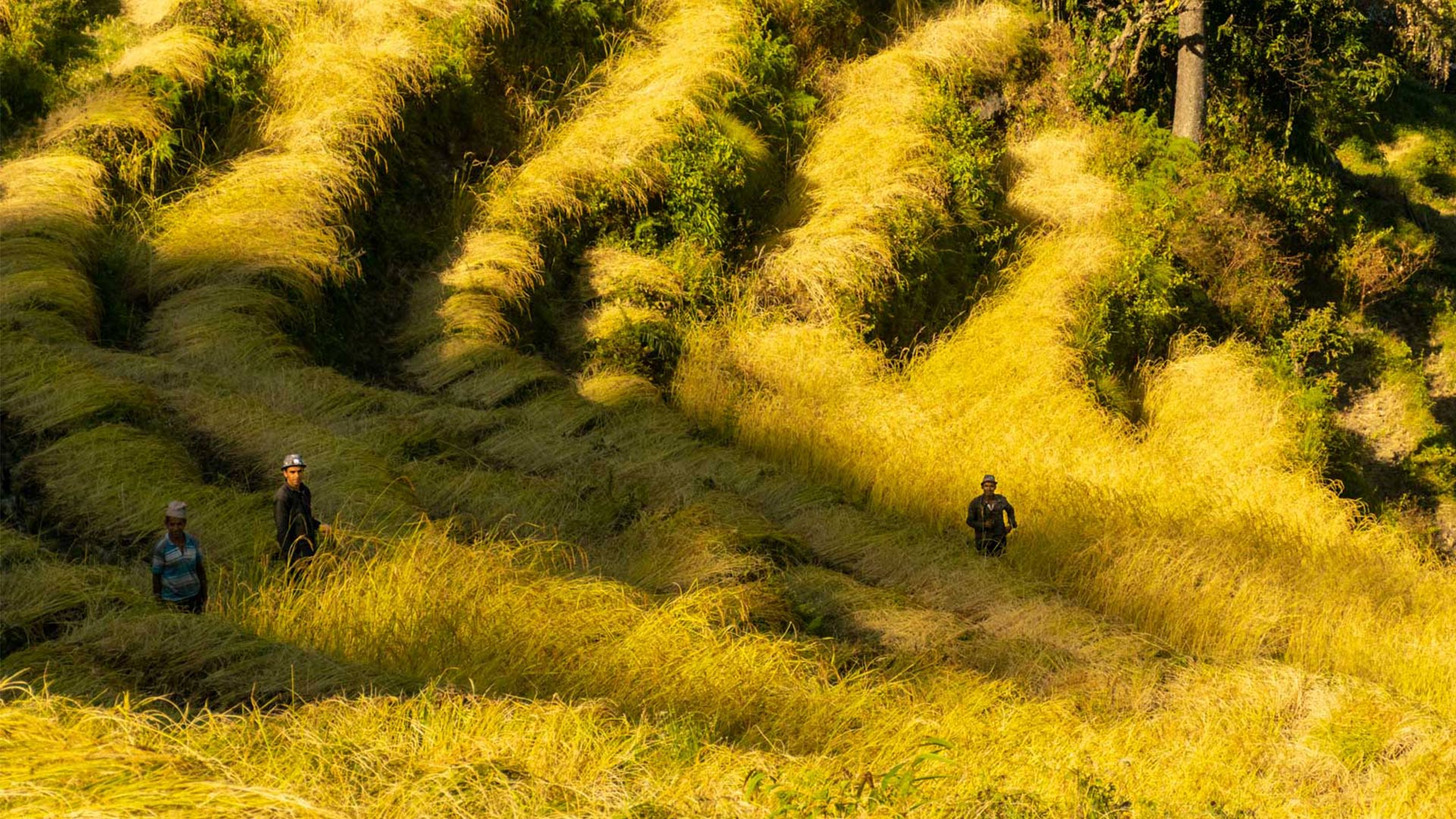 Nature
Footloose in the golden fields of Cheuribotey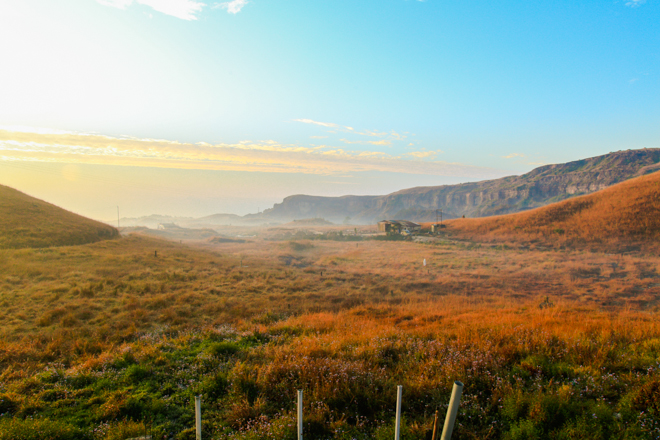 Travel Tips
Why Meghalaya should be an adventure enthusiast's next holiday destination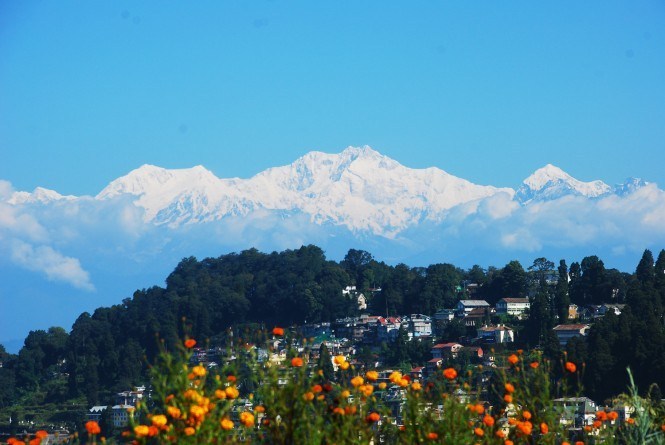 Nature
Highlights of the fascinating Darjeeling tour packages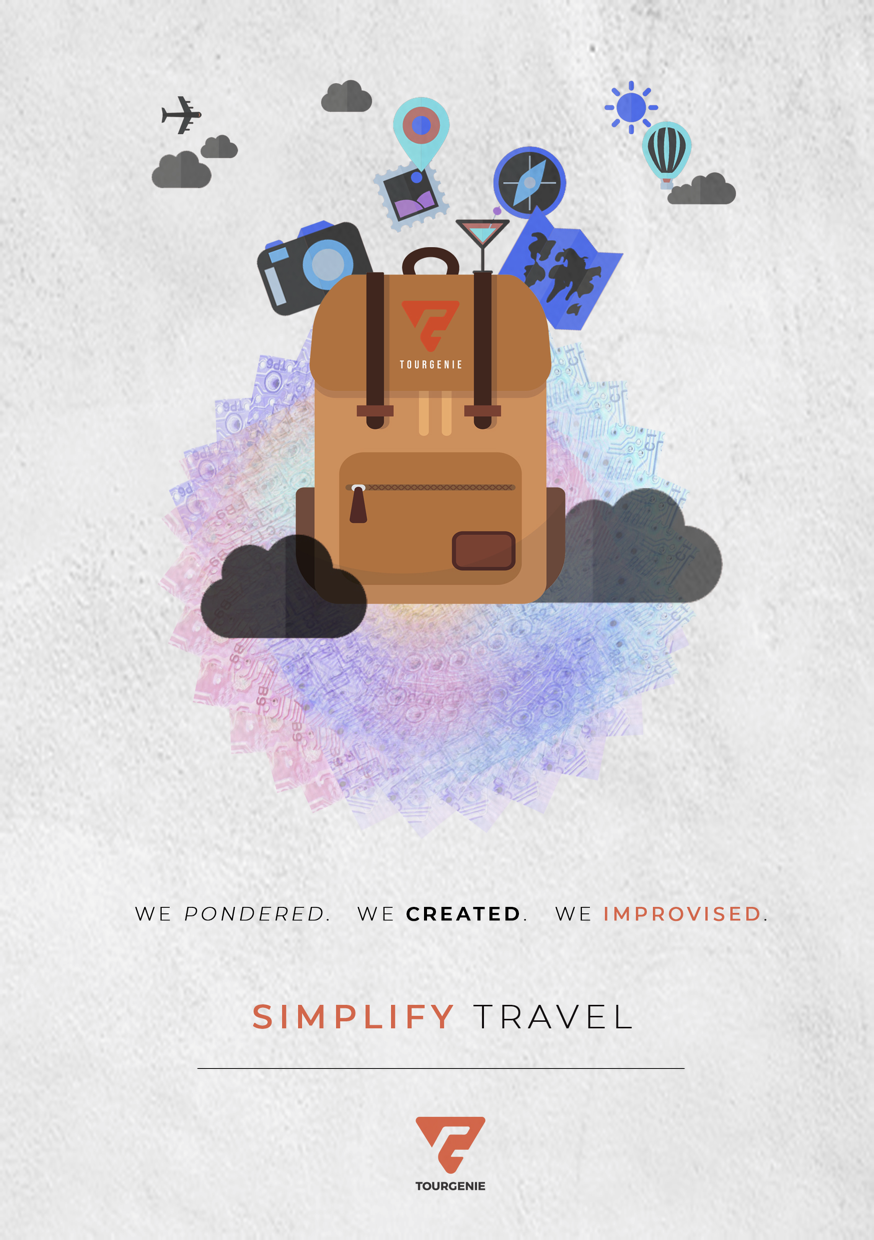 Travel Management System
Marketing for more Customers or Focusing on Conversions?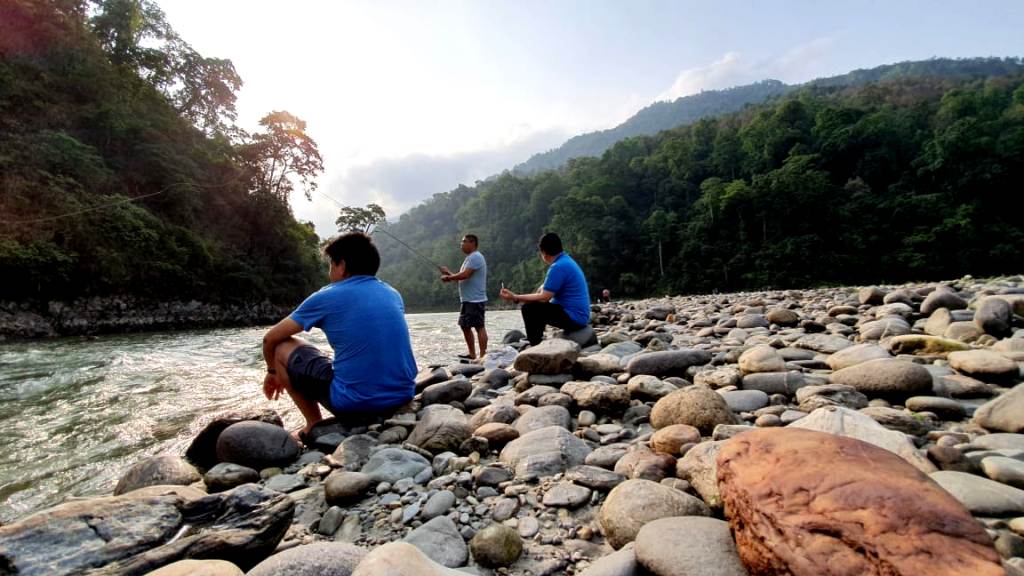 Travel Stories
Catch and release: Angling in Tribeni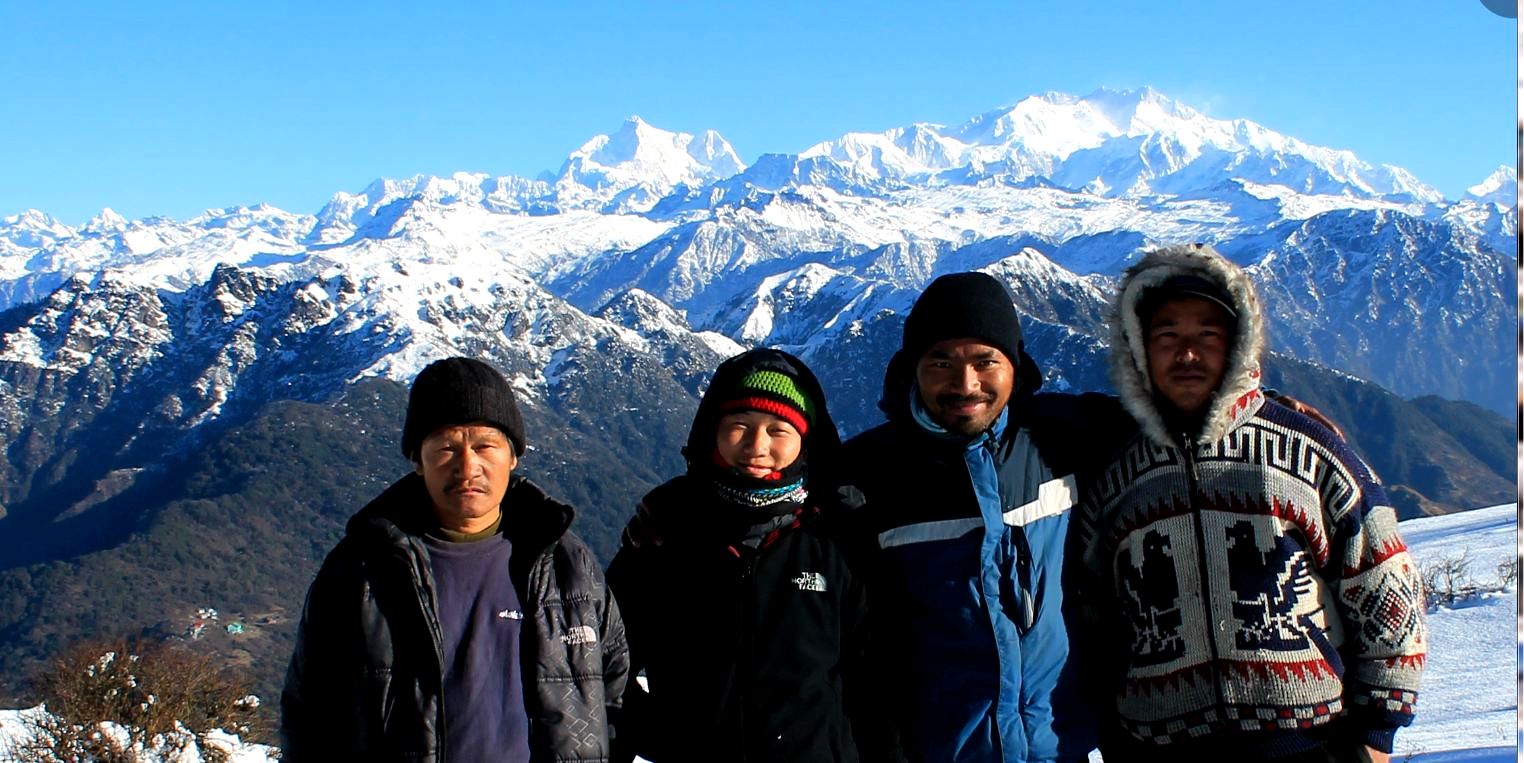 Travel Stories
Hike like a Sherpa: How to Conquer the Uttarey-Phoktey Dara Trek (Singalila Range)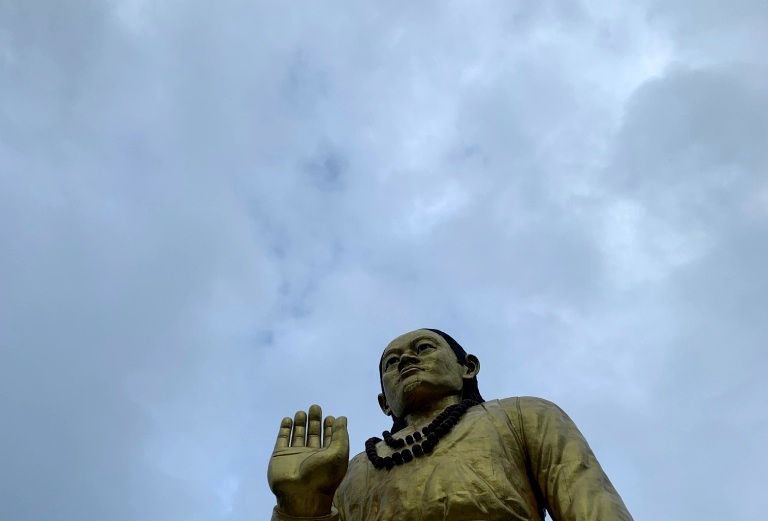 Travel Stories
THE SECOND AWAKENING LED BY SIRIJUNGA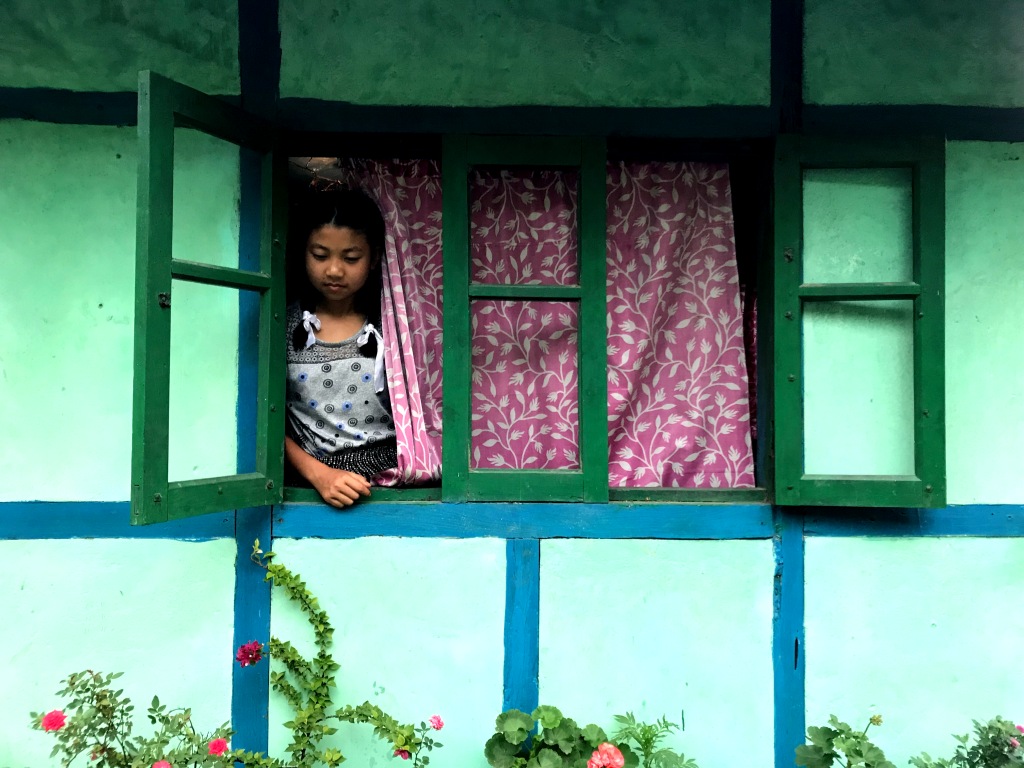 Travel Stories
Falling in love in Summer: My intimate love affair with Yangang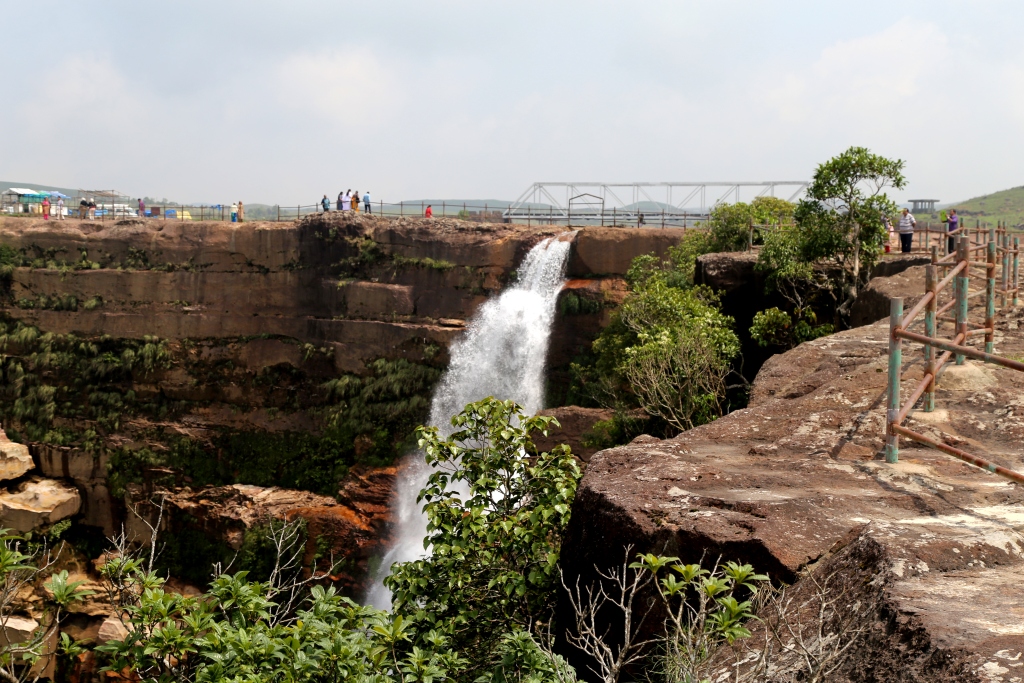 Travel Stories
Interesting tales behind Meghalaya's waterfalls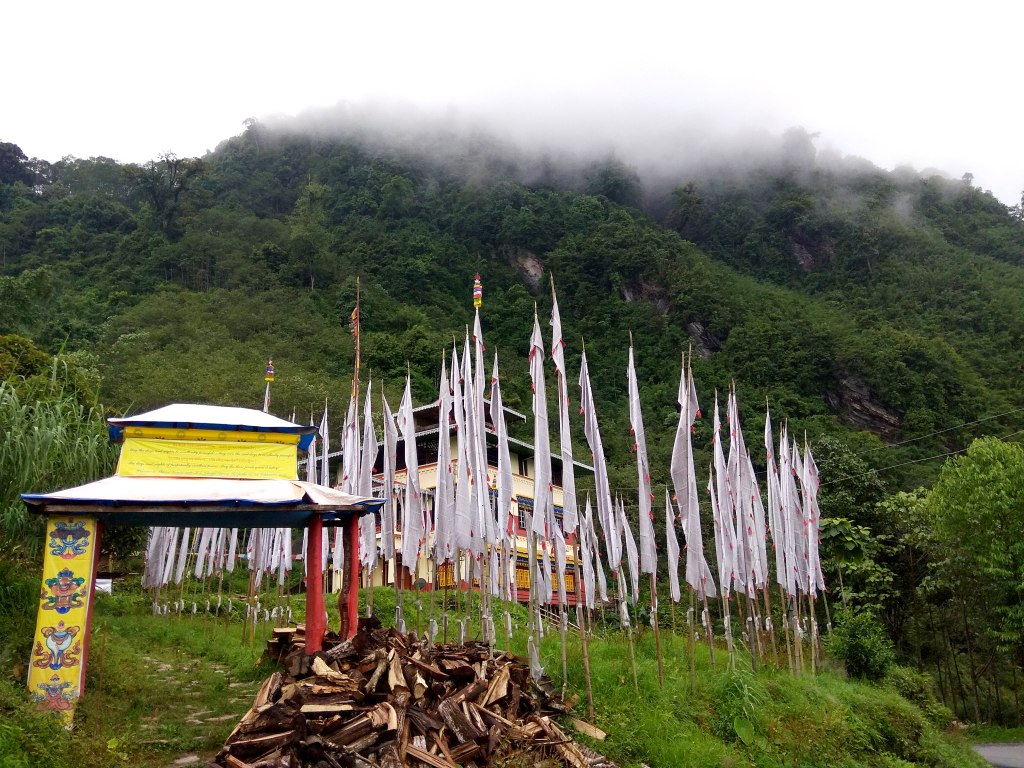 Travel Stories
7 cool things to do in Pelling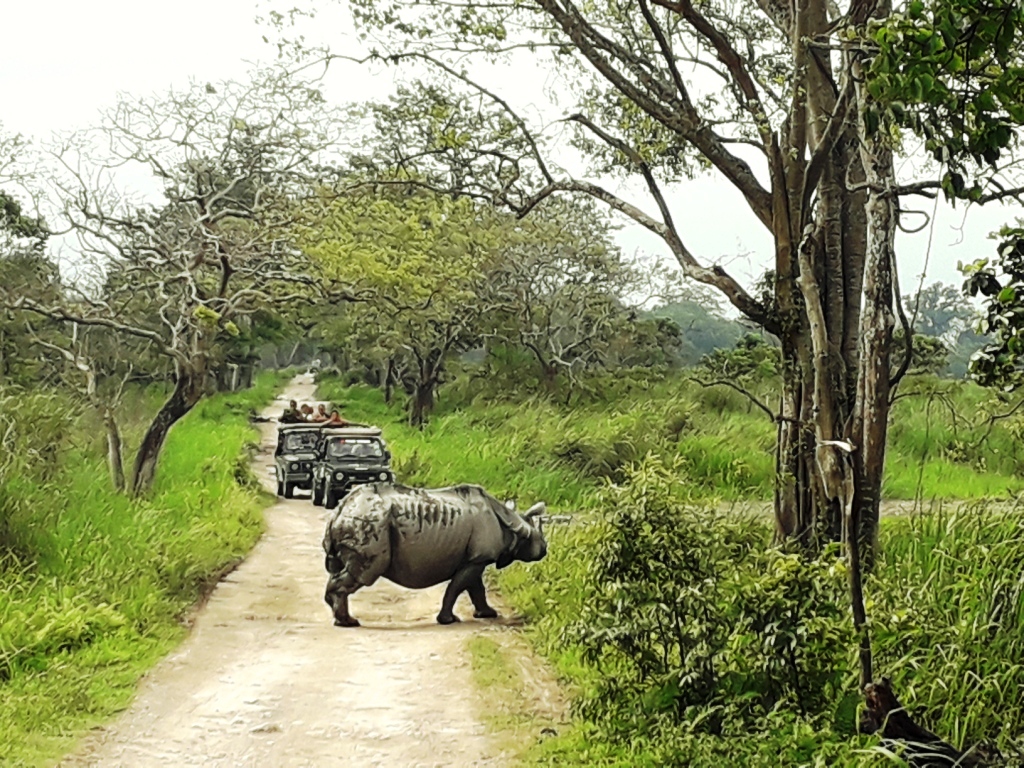 Nature
Explore the Beautiful Kaziranga Forest with Kaziranga-Majuli Fixed Departure Tours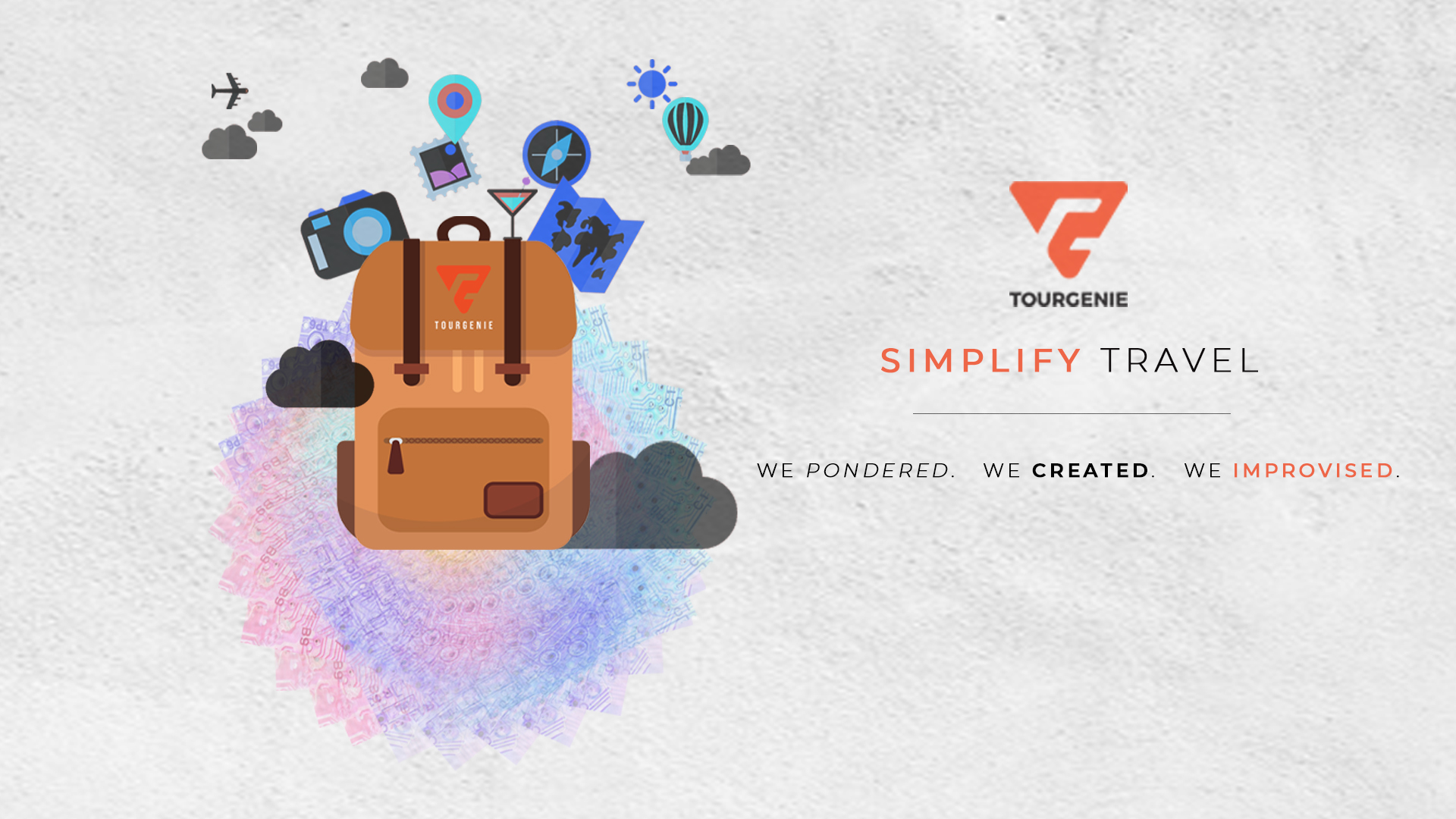 Travel Management System
TourGenie Travel Management System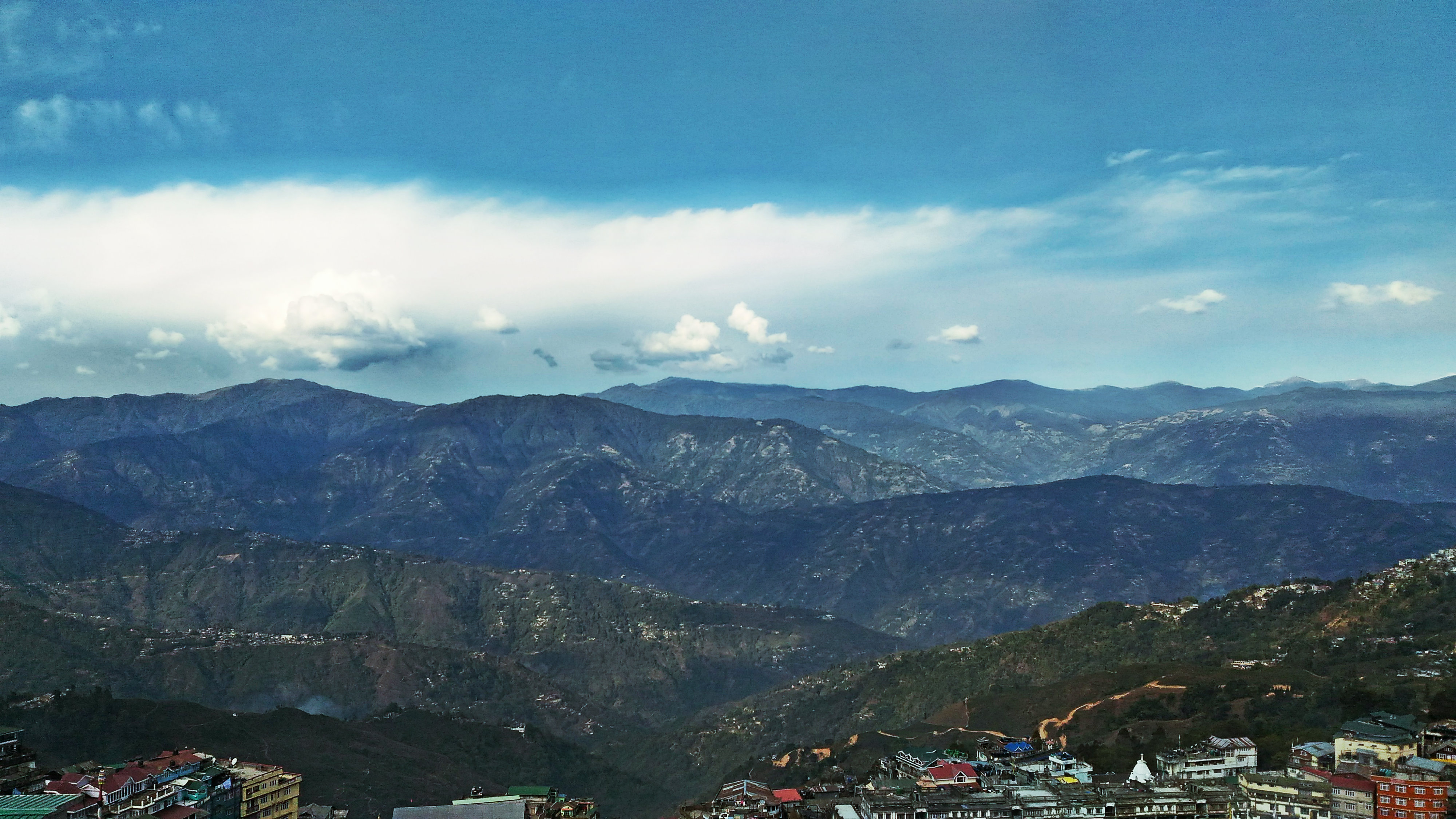 Travel Stories
Revisiting Darjeeling- A walk down memory lane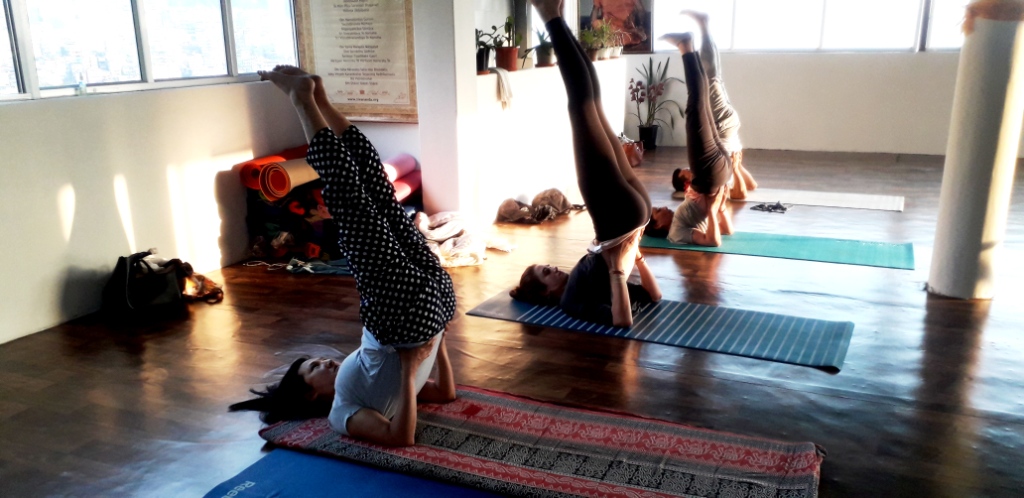 Culture
All you need to know about the Gangtok tour package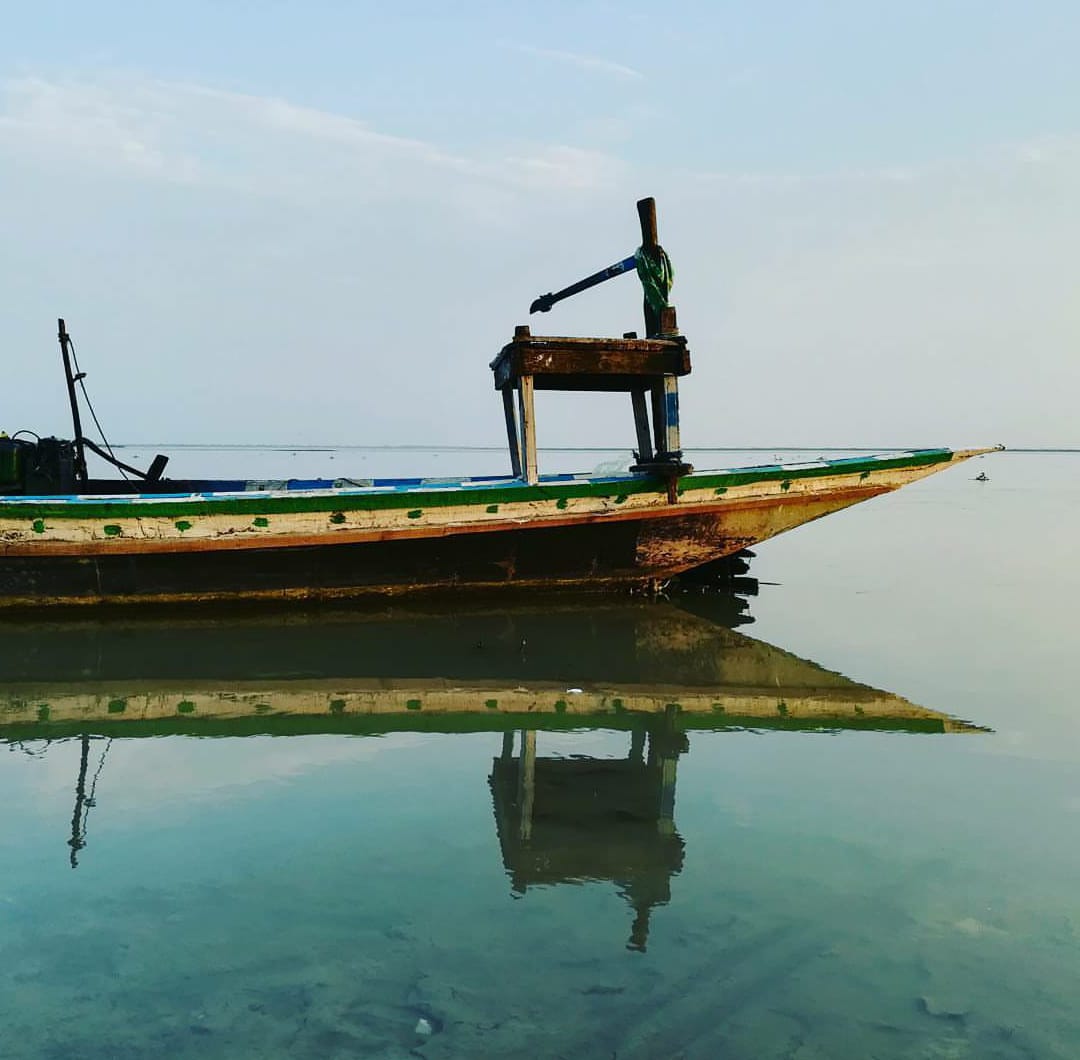 Culture
Tezpur-The city of eternal romance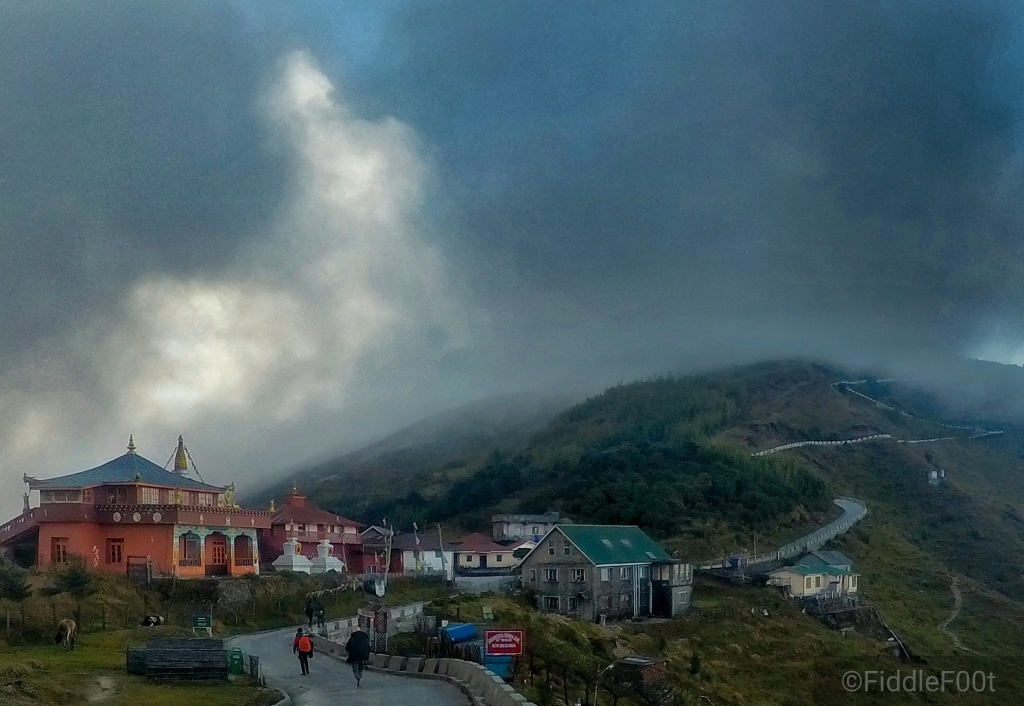 Adrenaline Rush
Sandakphu-Phalut Trek – The Journey Ahead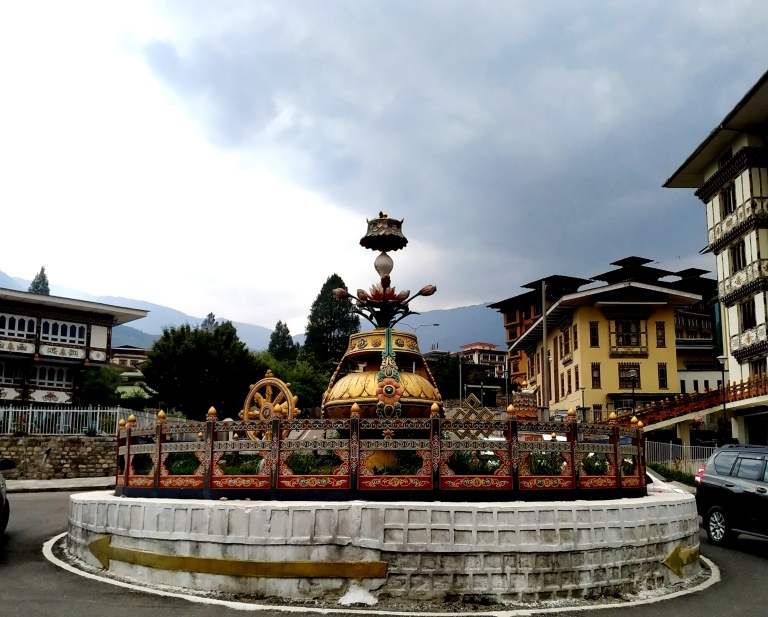 Travel Stories
5 more things to do in Thimphu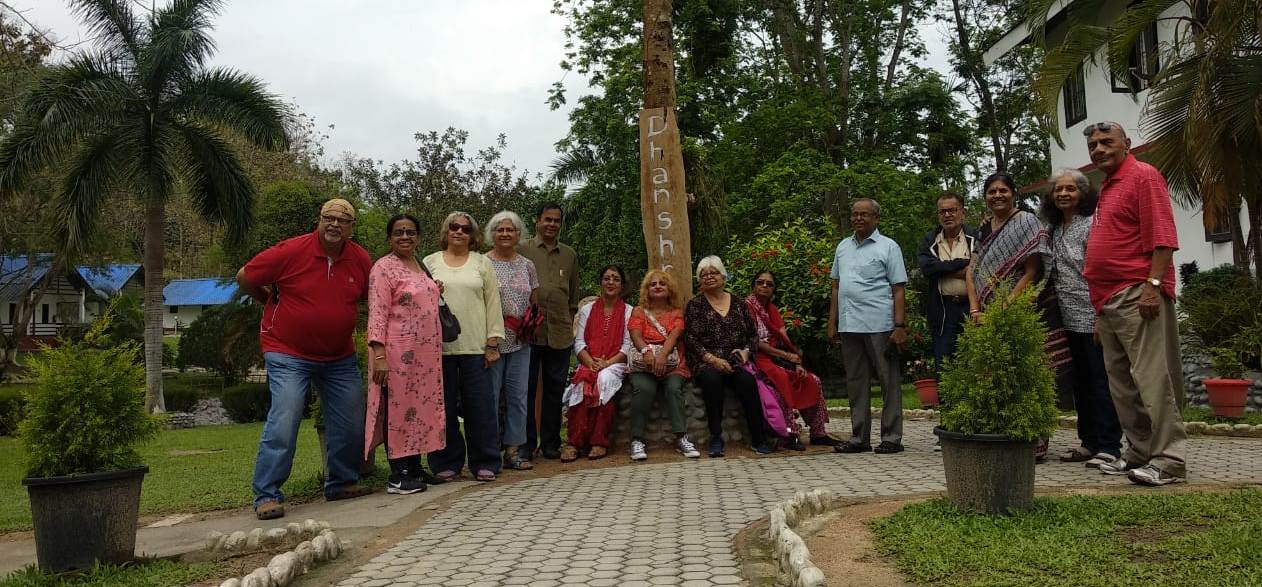 Travel Stories
Never too old to travel: Kaziranga & Sibsagar tour with senior citizens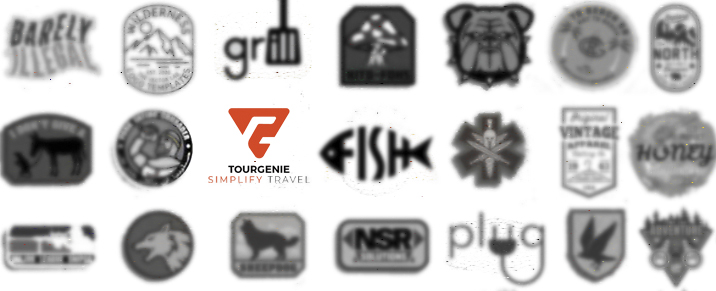 Travel Management System
The positive impact of a good company logo on your business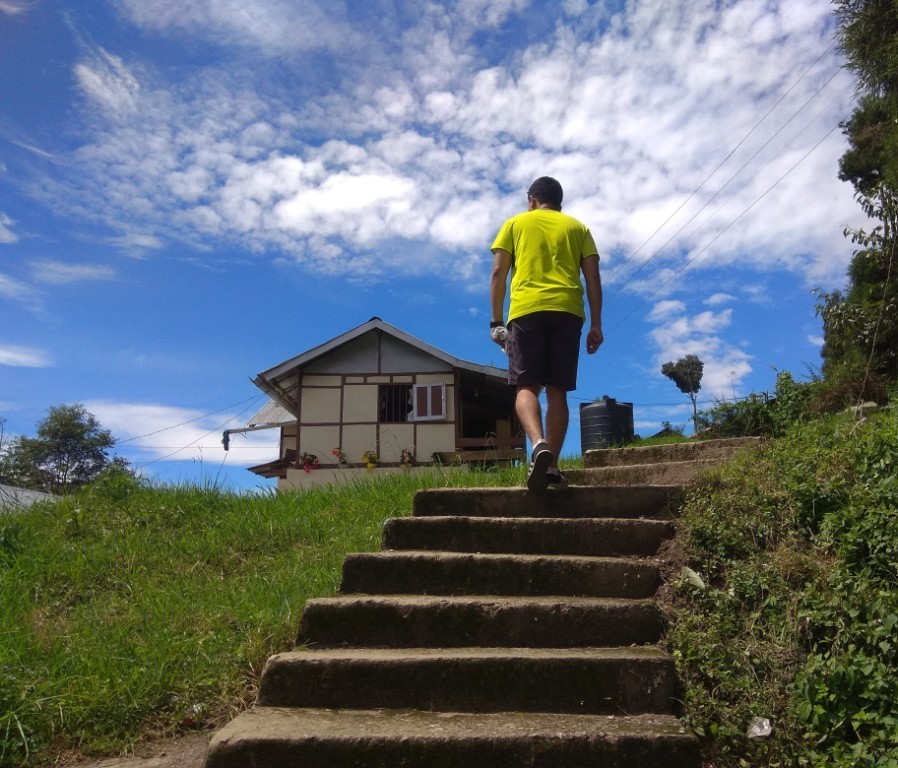 Nature
Allow Yourself to Wonder and to Wander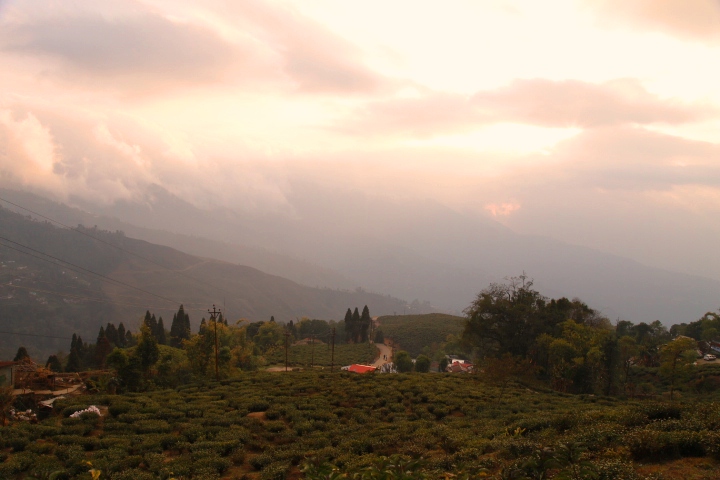 Nature
Discover a Charming Hill Town & it's Tea Gardens – Choose Darjeeling Tour Packages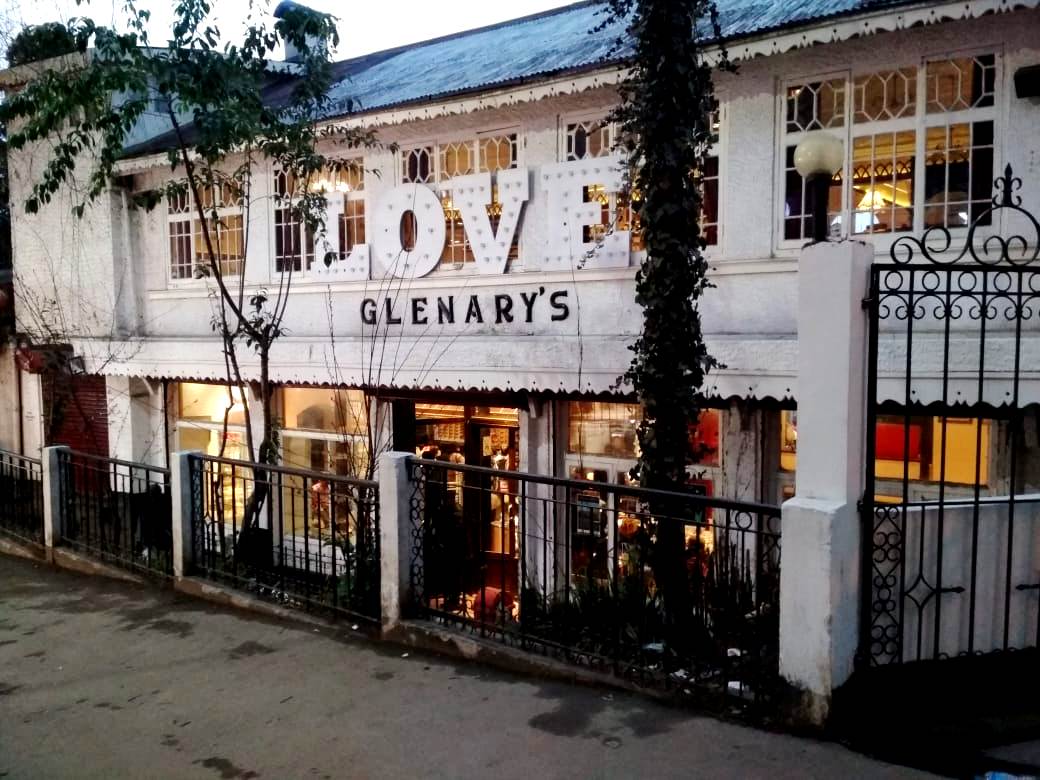 Nature
Avail North East Honeymoon Packages and Create A Memory of a Lifetime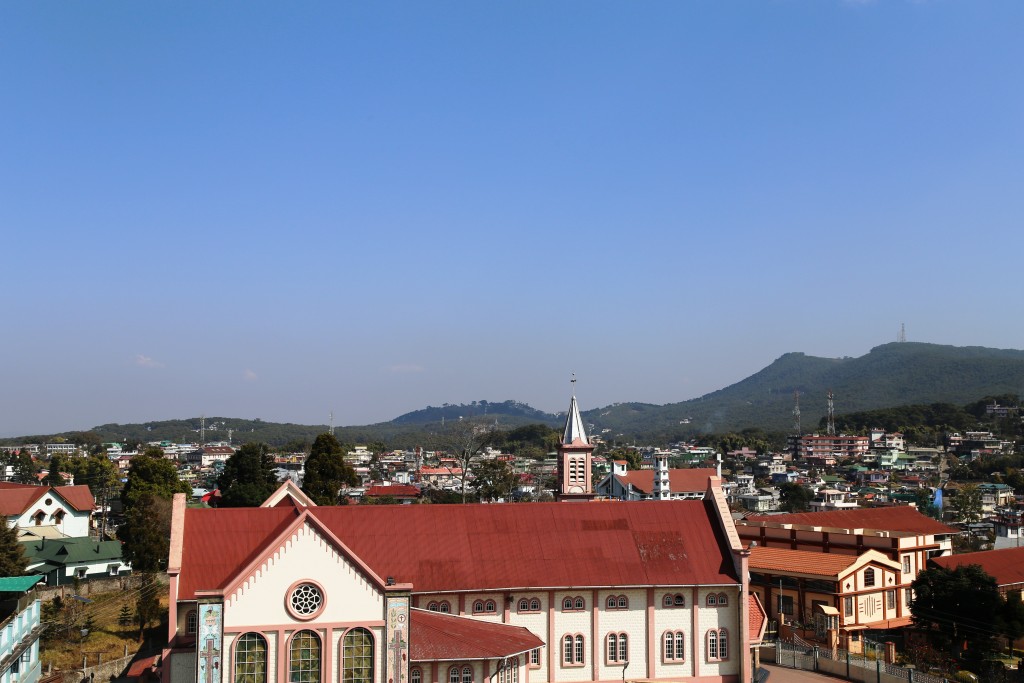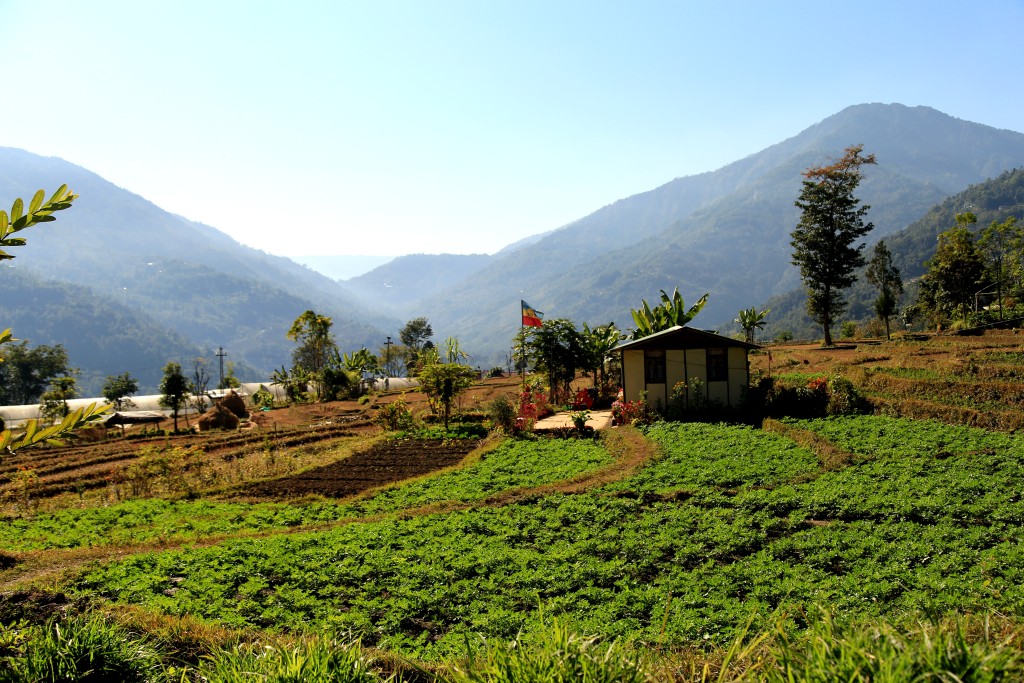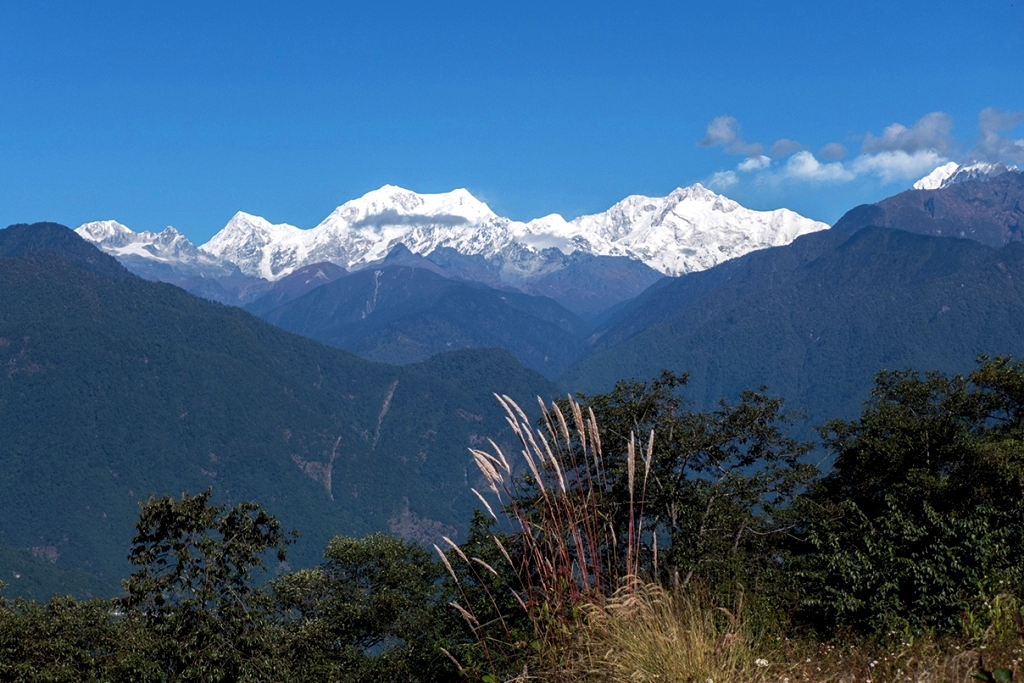 Nature
Darjeeling Gangtok Tour Package
Nature
Make learning fun with TourGenie's educational tours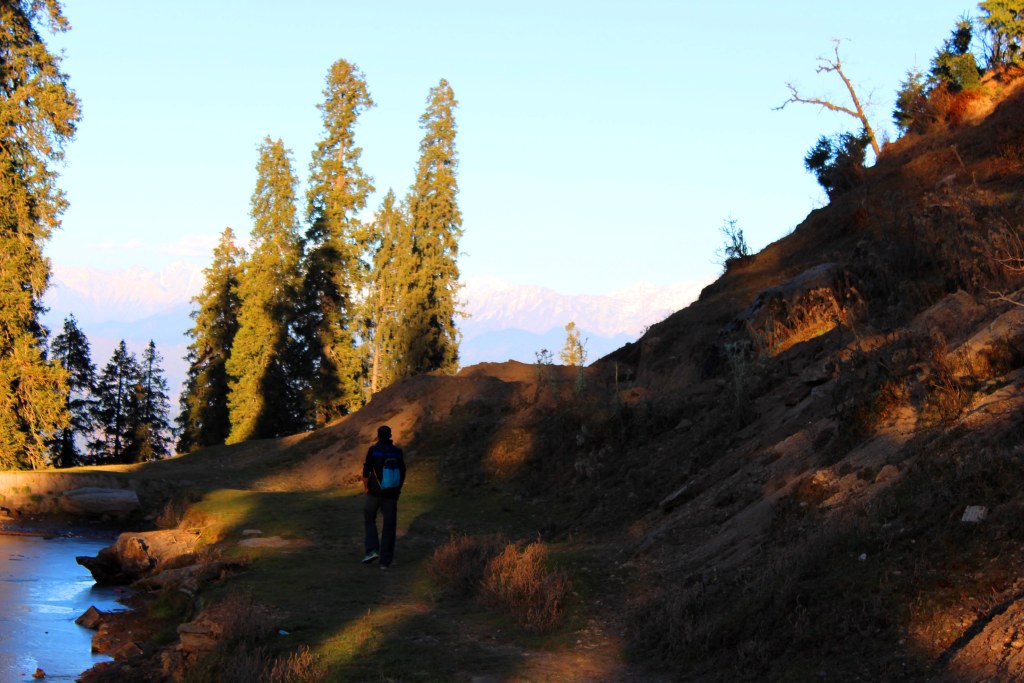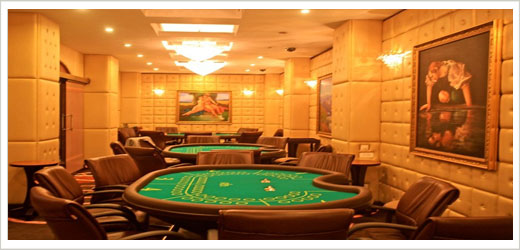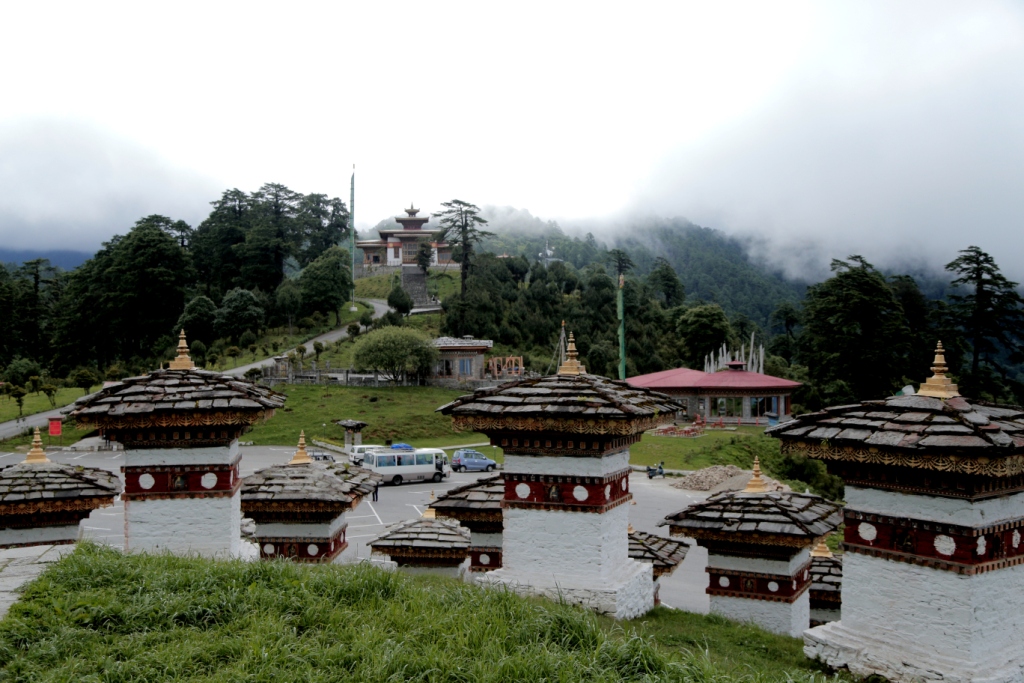 Nature
Explore Breaktaking Places for Your Honeymoon in Bhutan: TourGenie Tours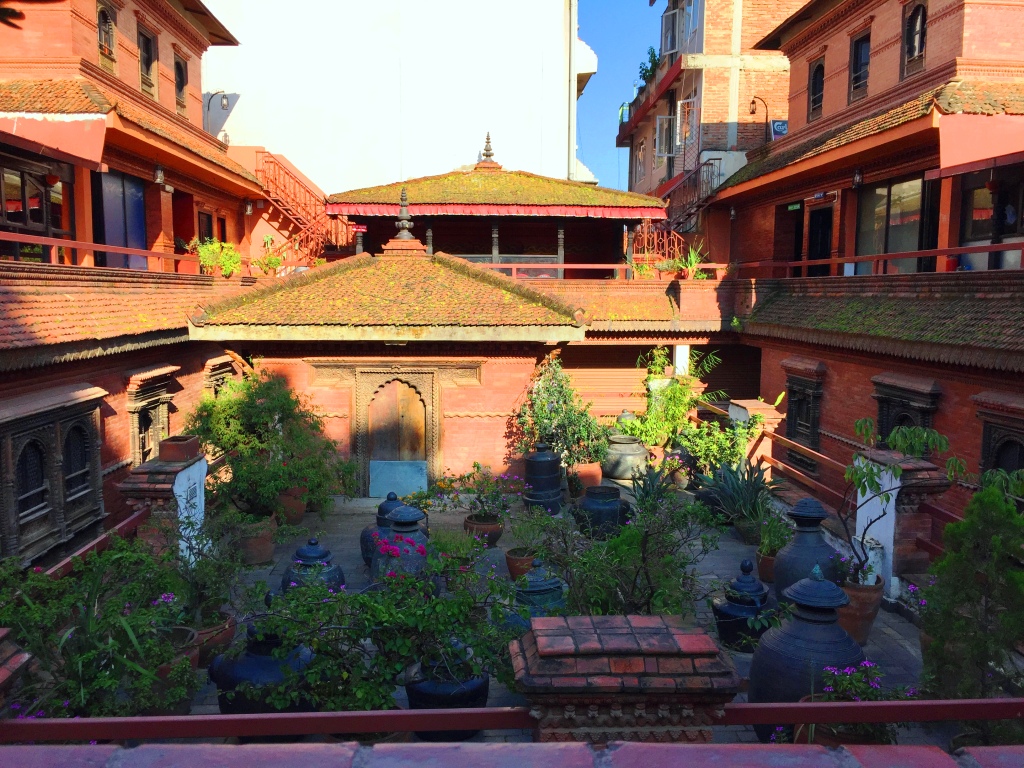 Nature
Experience Nepal Sightseeing Tour that Takes You through Different Pathways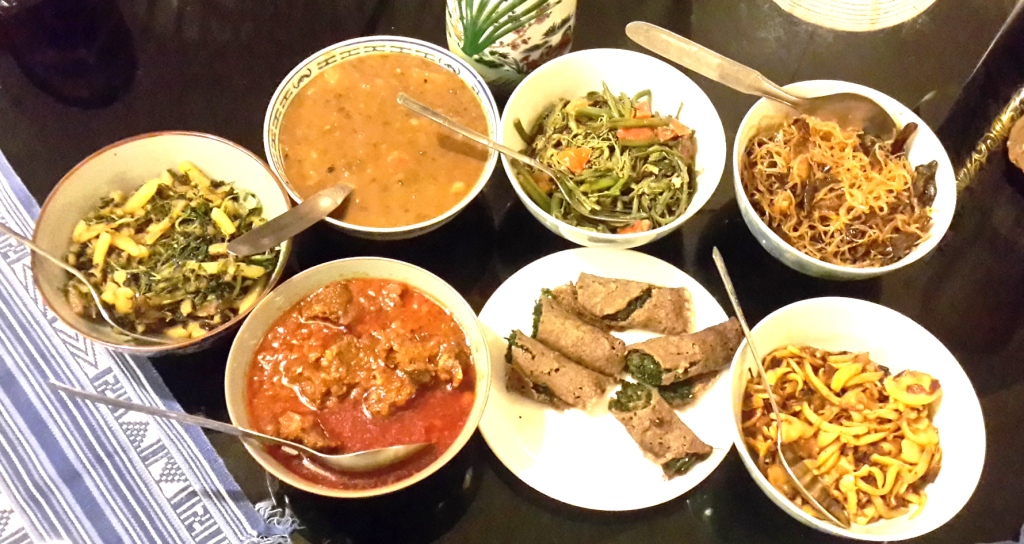 Culture
Local food and drinks of Dzongu people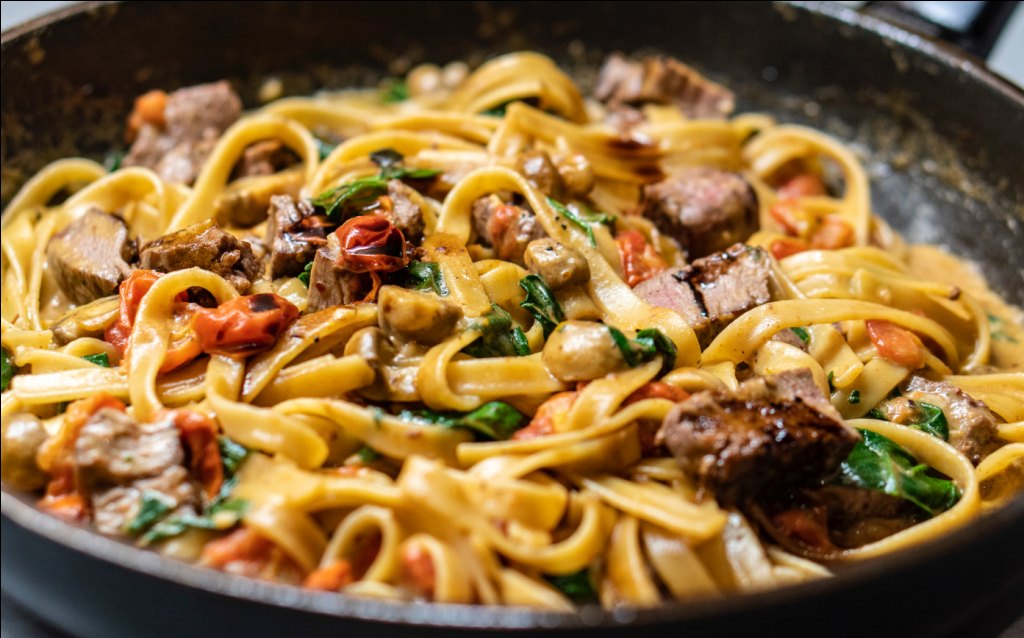 Nature
5 Foods I'm Positive You Shouldn't Miss Out in Gangtok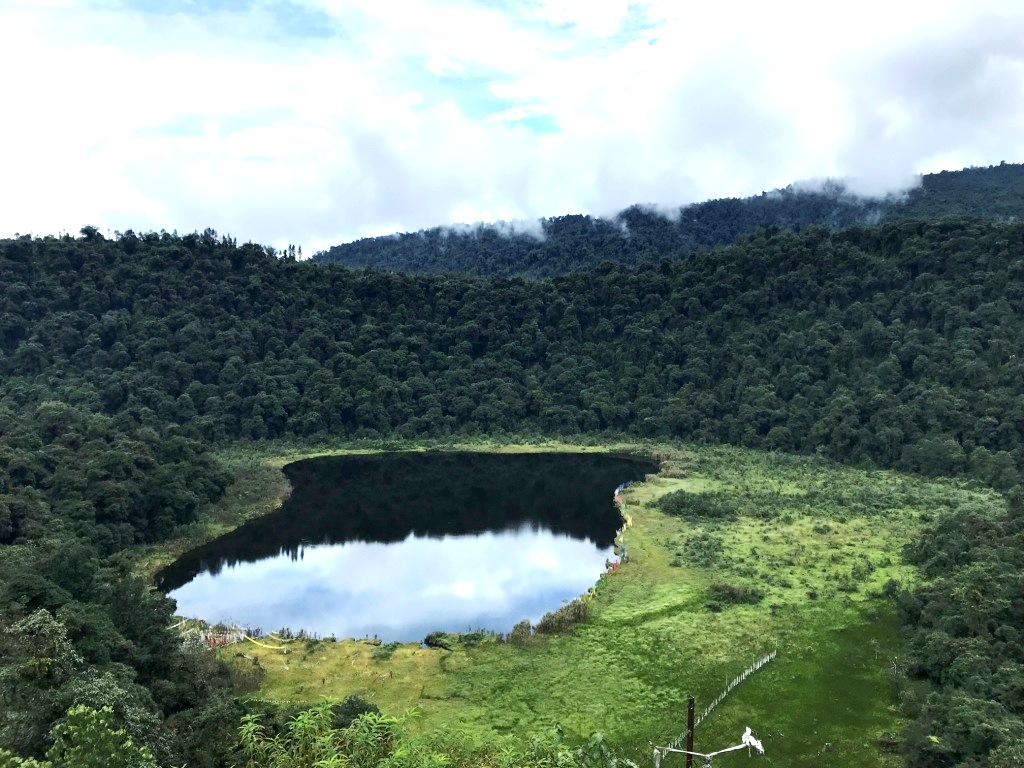 Travel Stories
Gyalshing to Khecheopalri :The calling of the lake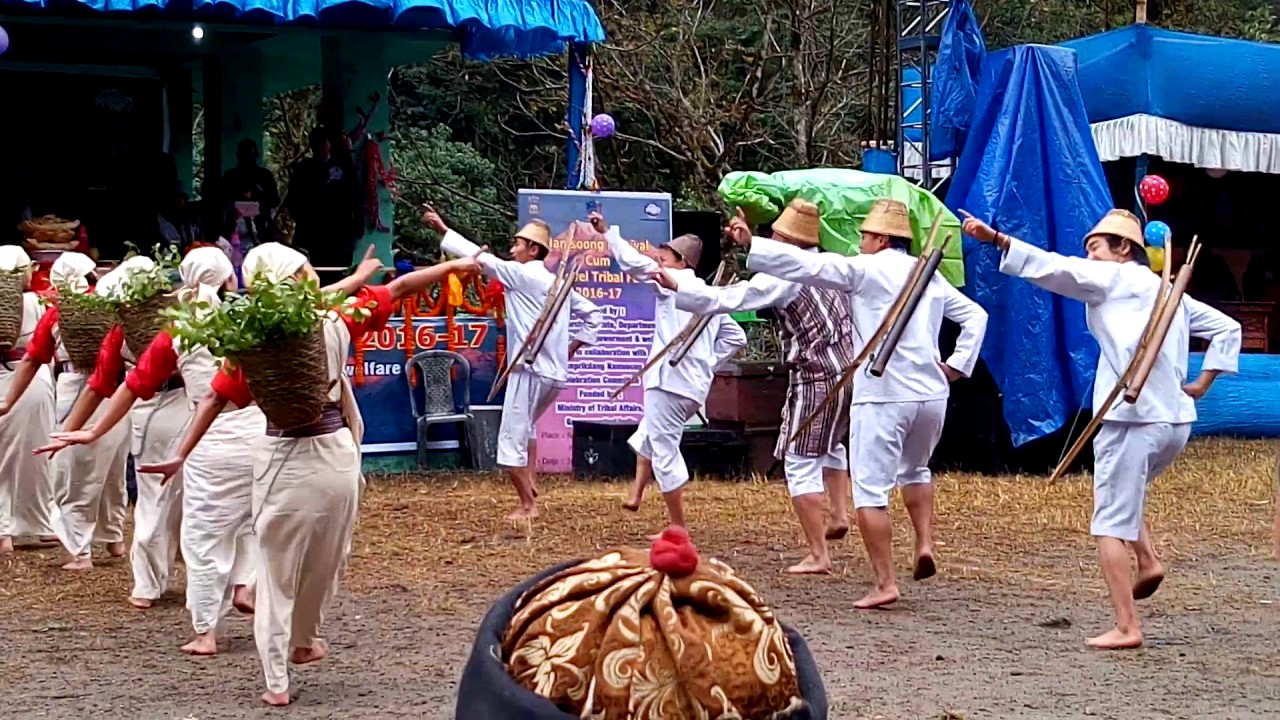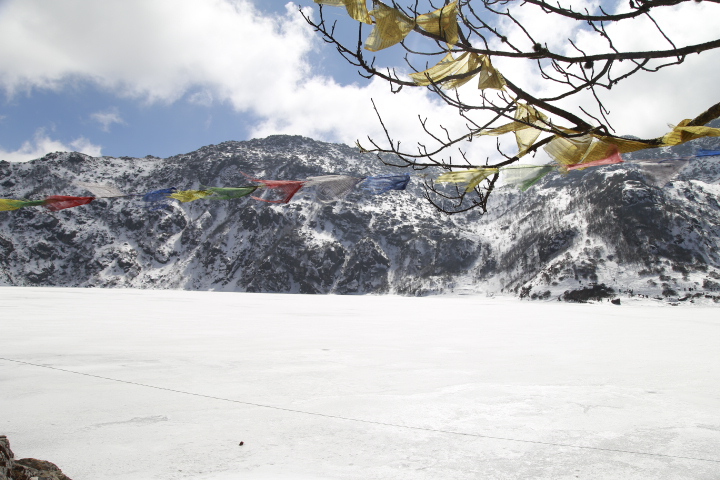 Travel Stories
Heading to 1°C: Tsomgo (Changu) Lake in a day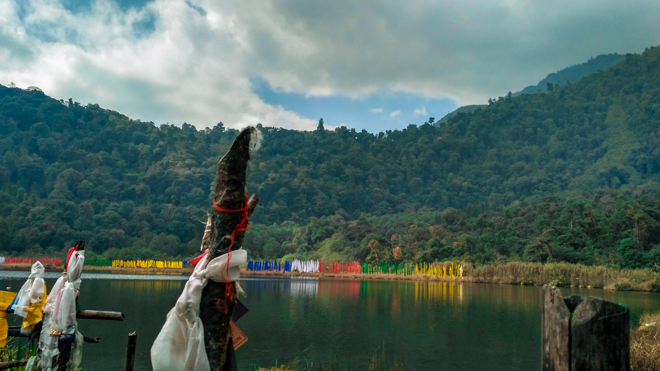 Culture
Story of Chho Lang and the curse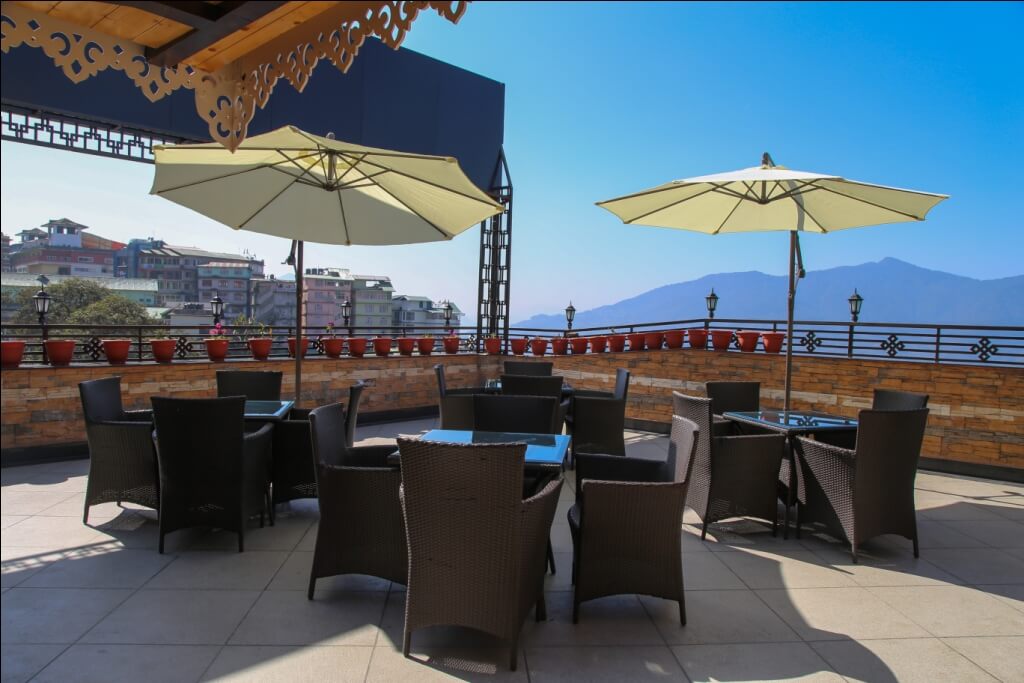 Nature
5 rooftop restaurants in Gangtok worth visiting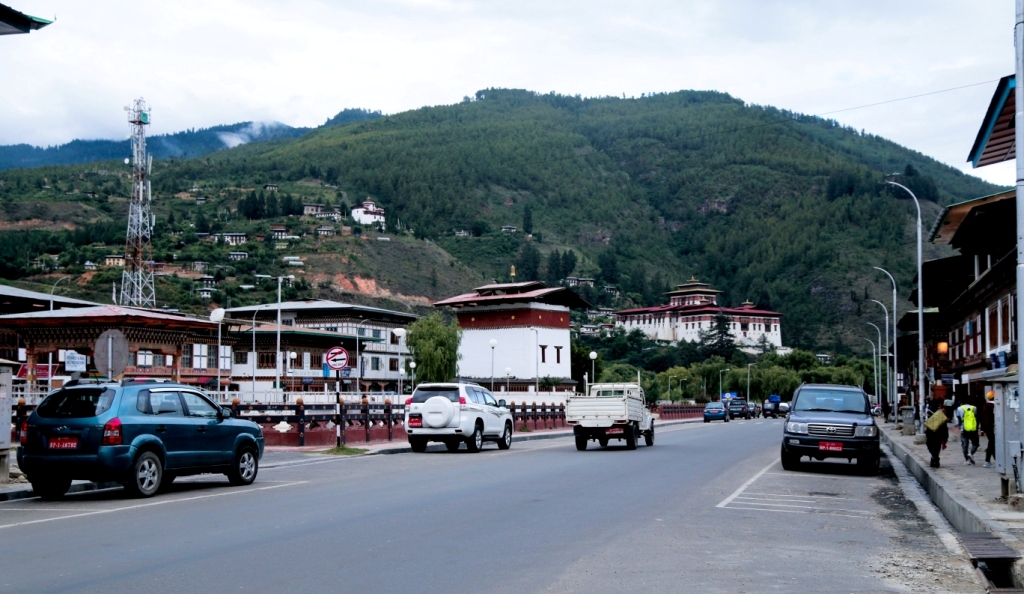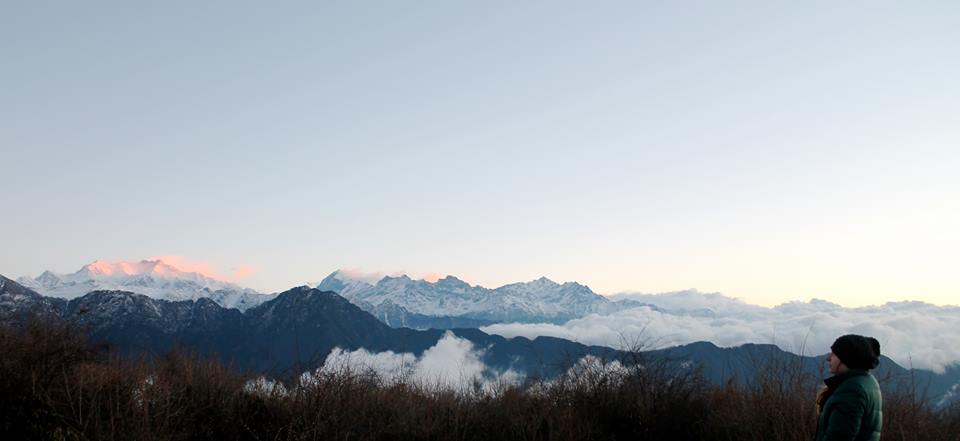 Nature
Fire on the Foothills of the Himalayas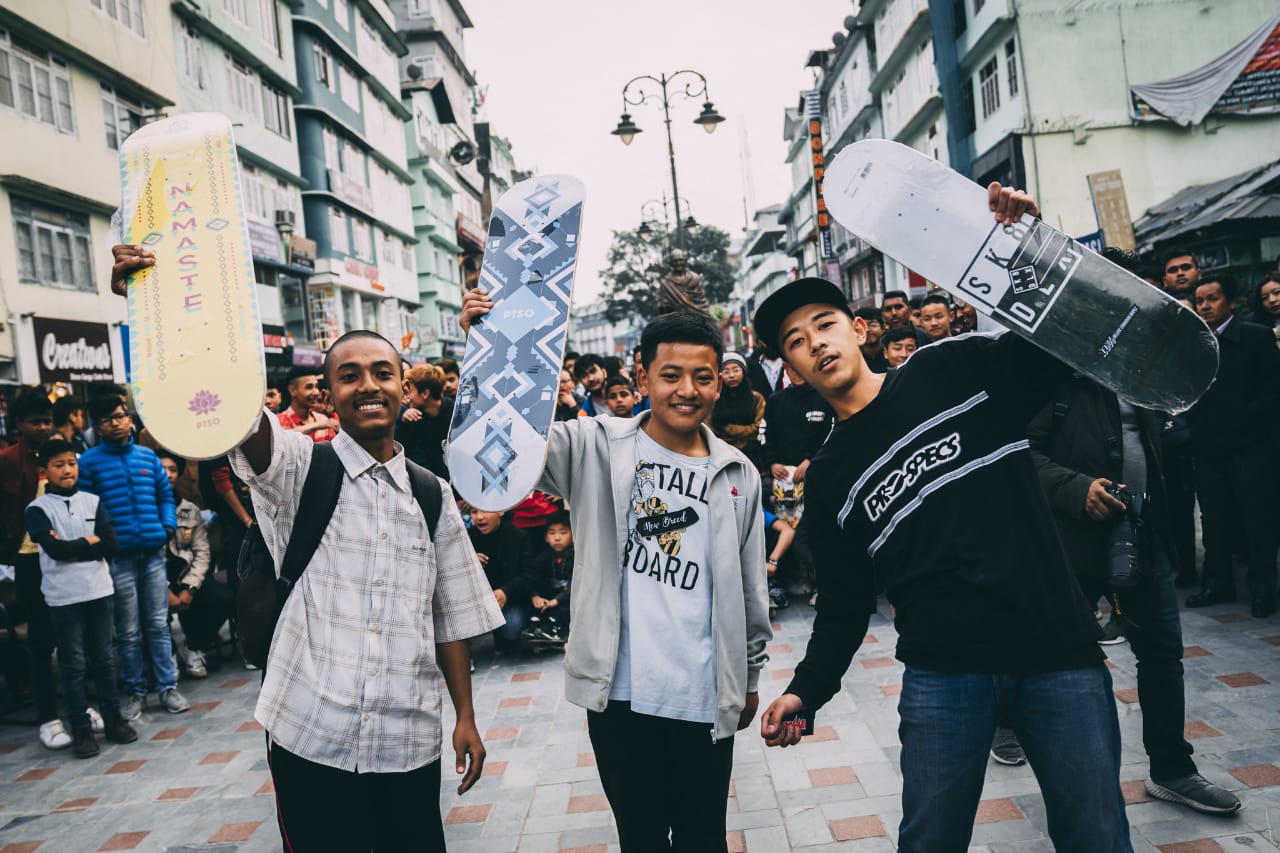 Culture
Skateboard scene in Gangtok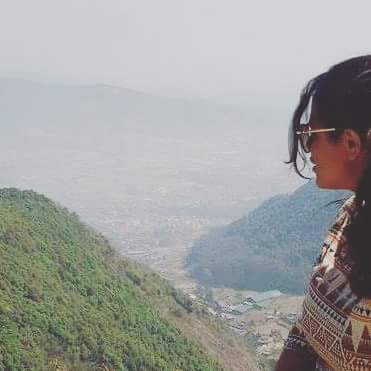 Nature
Connect to nature, yourself, and family in Chitlang, Nepal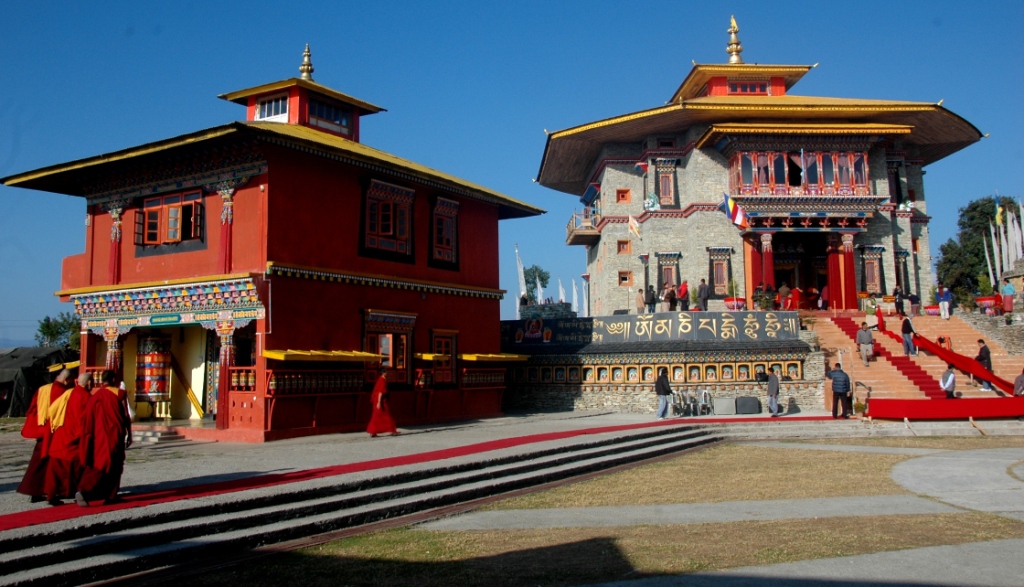 Nature
Quick guide to Buddhist symbols and what they mean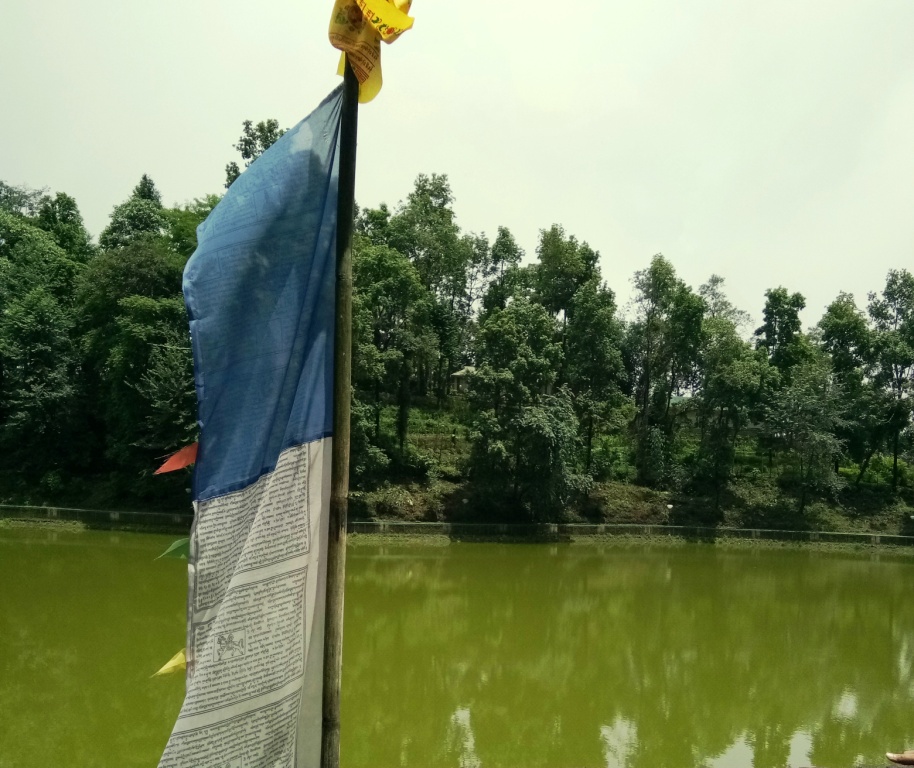 Nature
Lampokhari Lake: Green and serene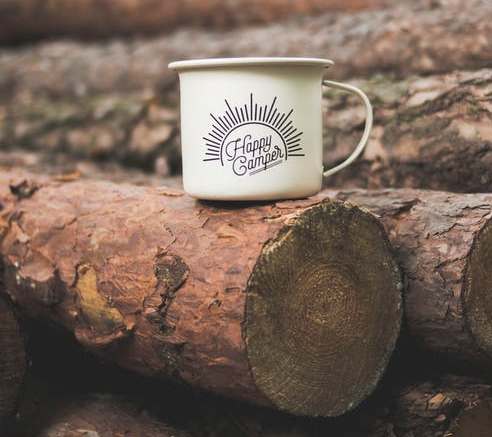 Nature
The bright side of camping in cold, dark winters
Nature
Hunters of Mad Honey: A Tale From Tangting Village, Nepal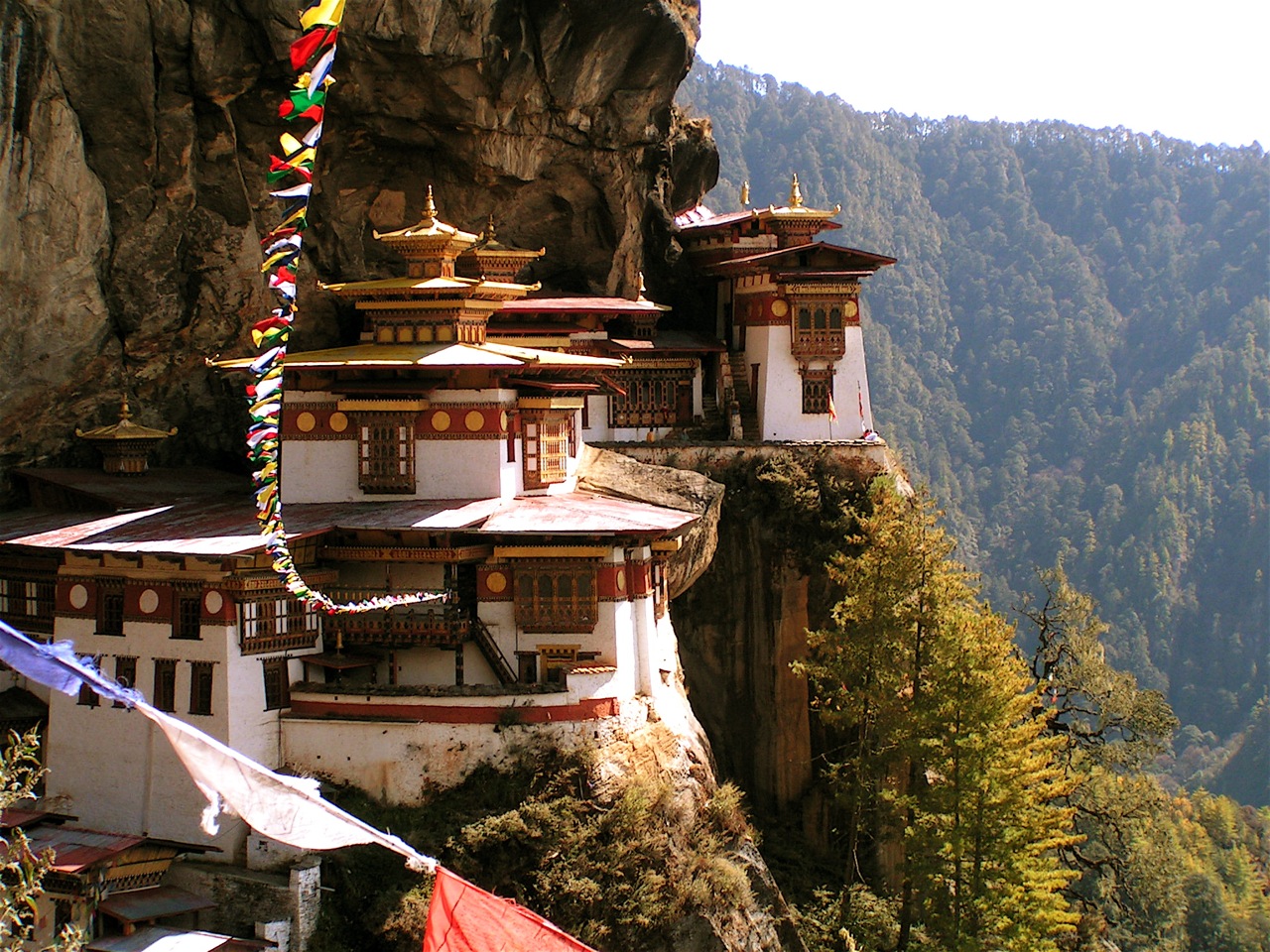 Nature
Tiger's Nest (Paro Taktshang): Must-visit Historical Site in Bhutan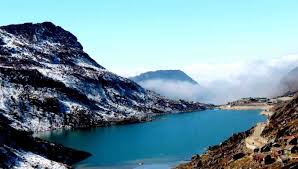 Nature
Benefits of Opting for Sikkim Darjeeling Gangtok Tour Package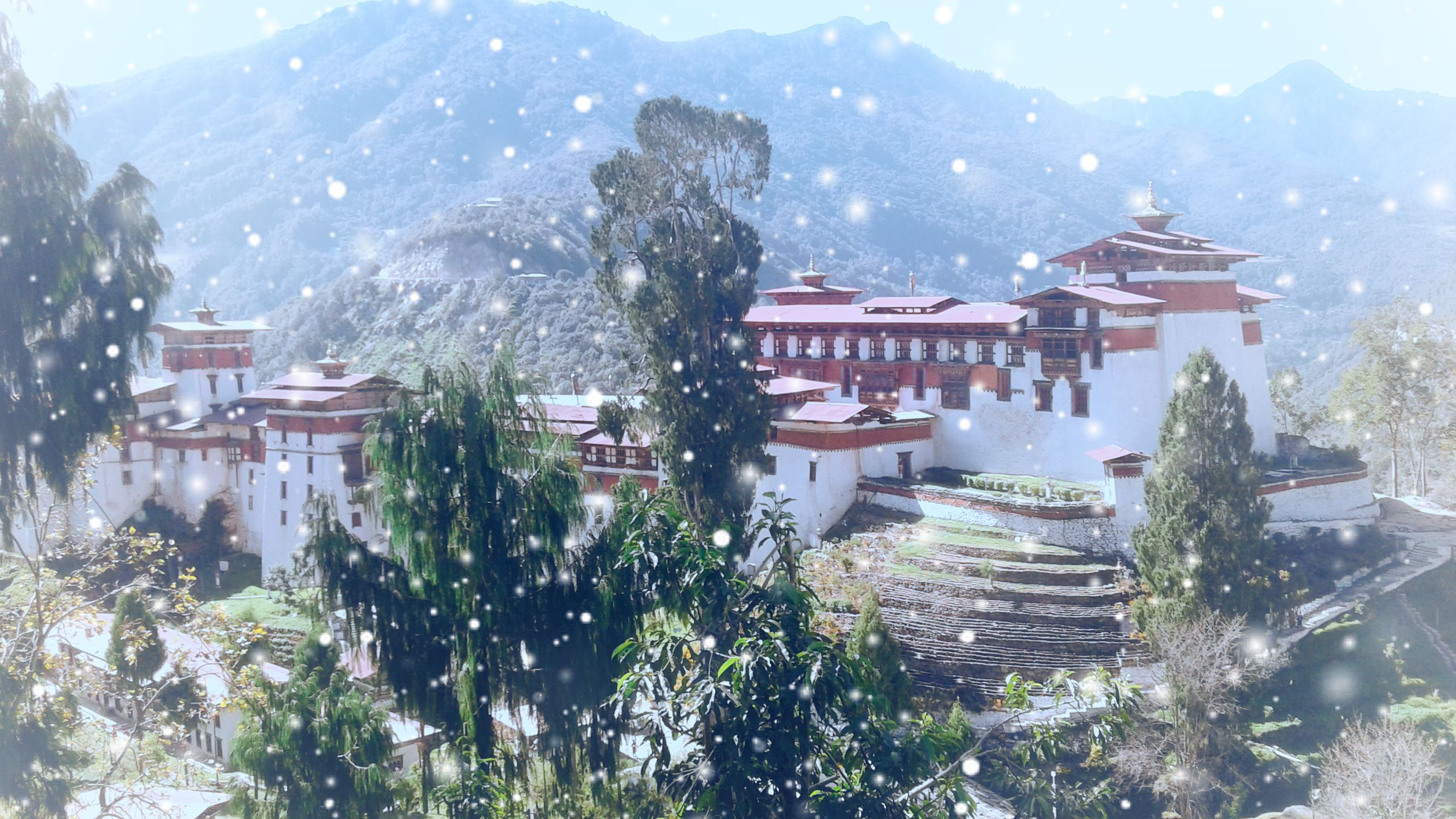 Nature
Mythical Lake- Buli Manmo Tsho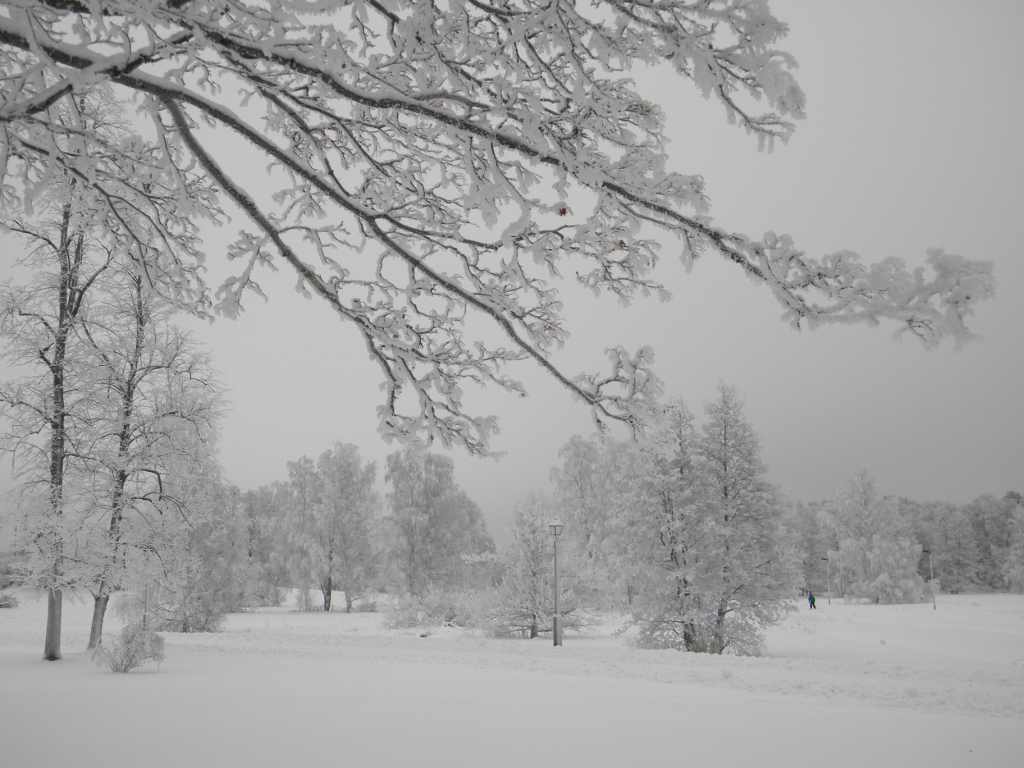 Nature
A Winter Wonderland: Sikkim in December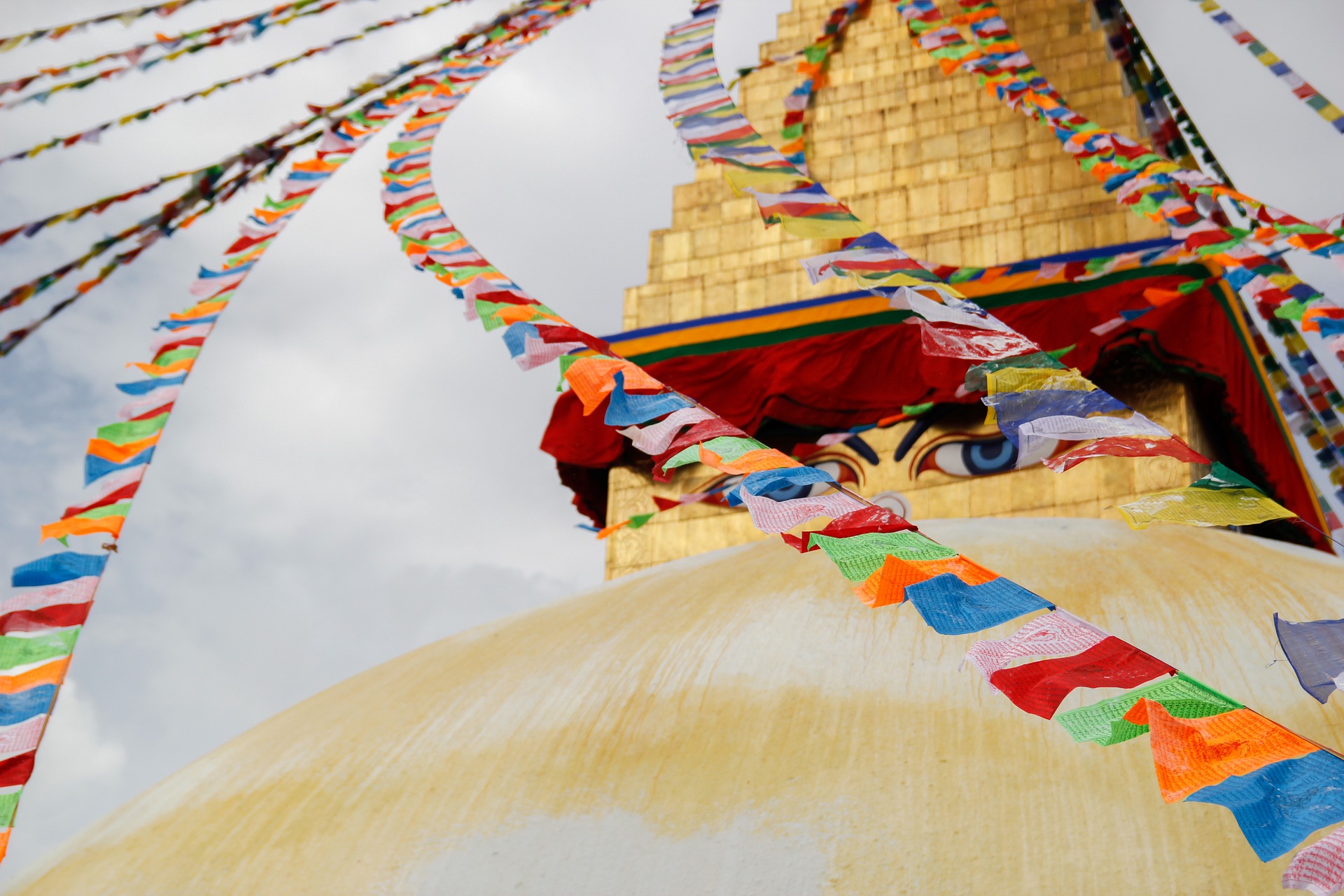 Nature
Get, Set, Explore Kathmandu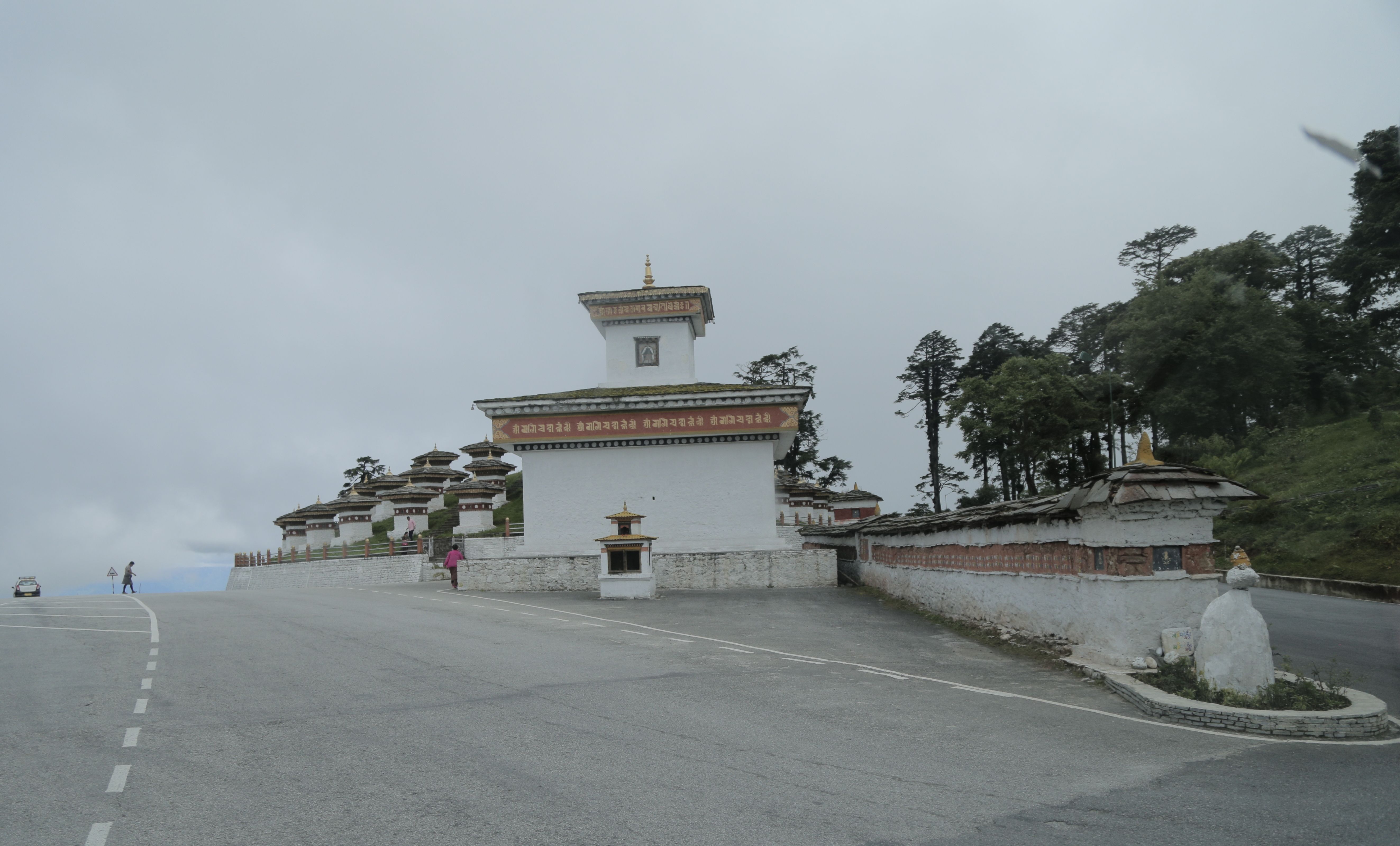 Nature
Winter Break in Bhutan: 7-day Itinerary for a Solo Traveller
Nature
Trip To Shillong With A Crazy Bunch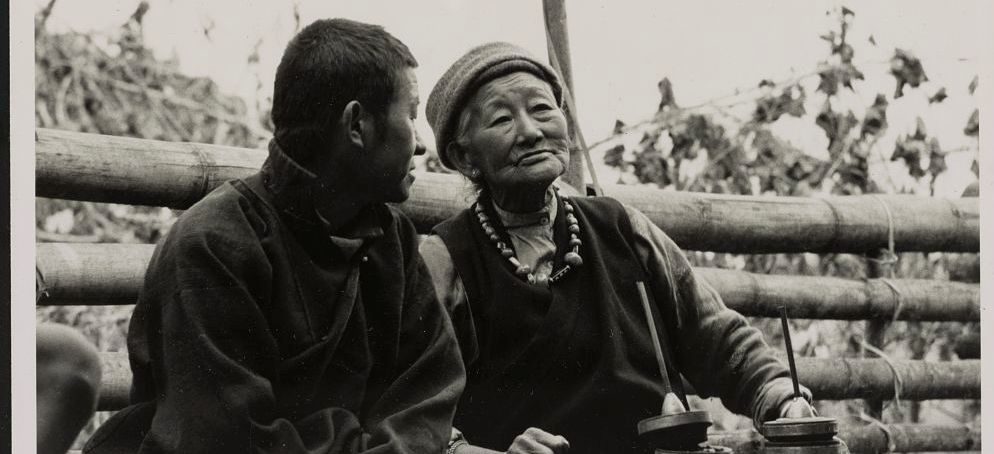 Nature
The Nature-Loving Bhutia Tribe of Sikkim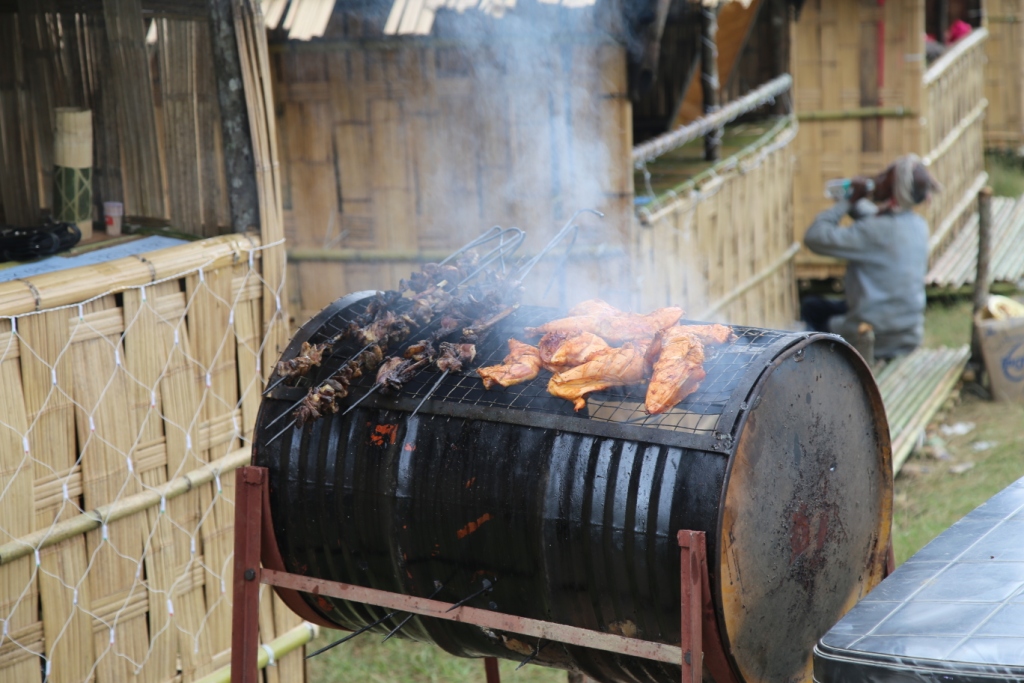 Nature
The Health 'Wise' Food of the Northeast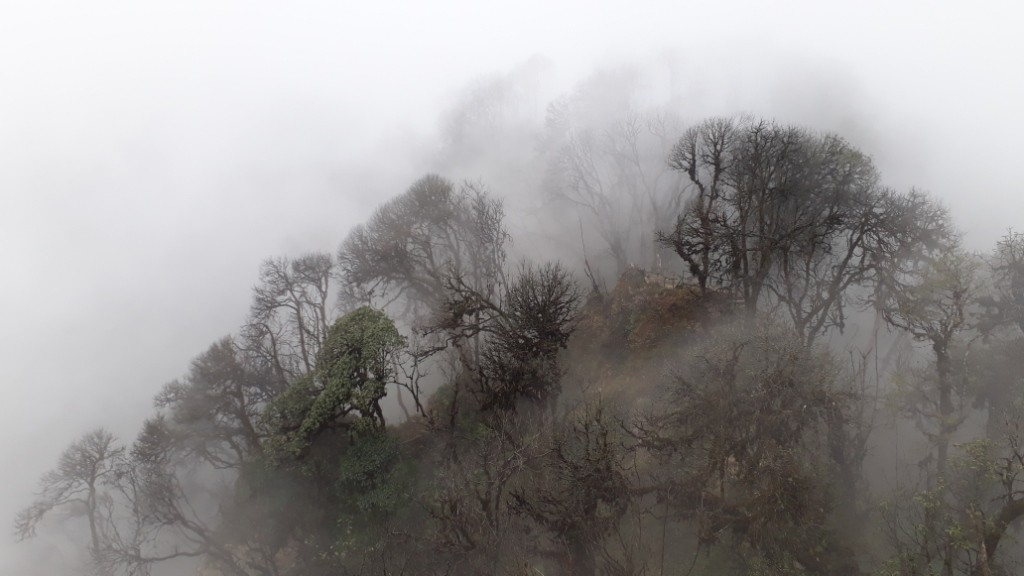 Nature
Why the Teenjurey Hike was Dreadfully Wonderful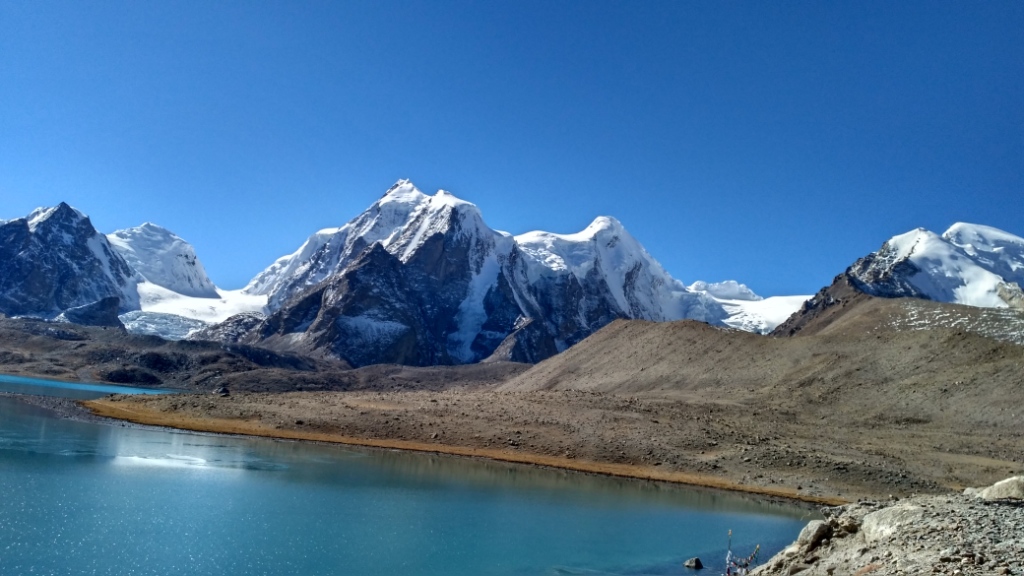 Nature
PARADISE IN SIKKIM- NORTH SIKKIM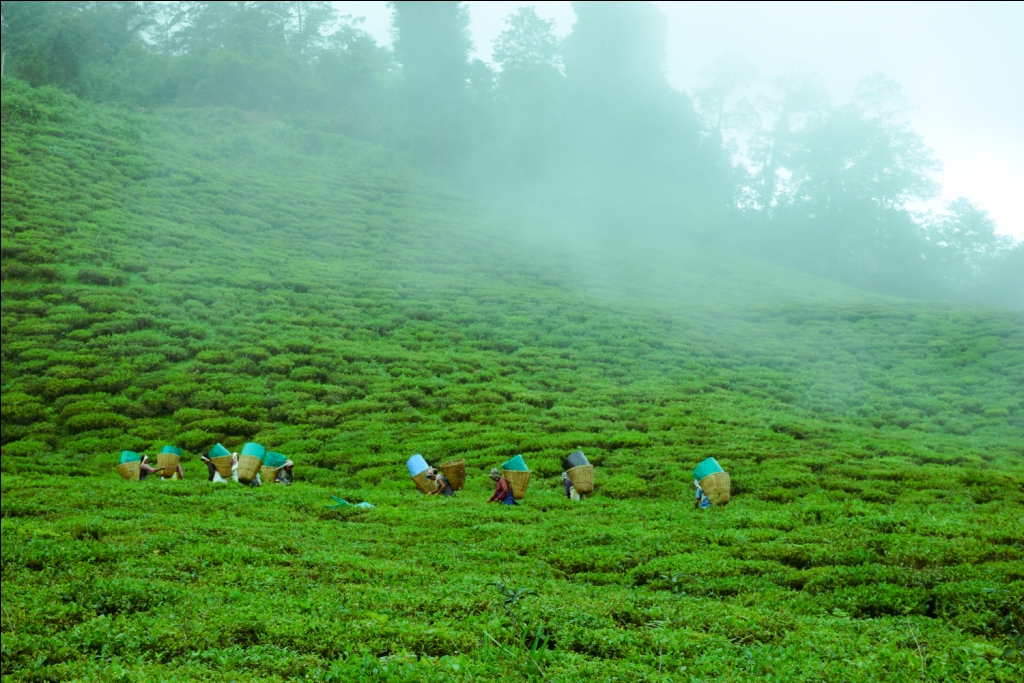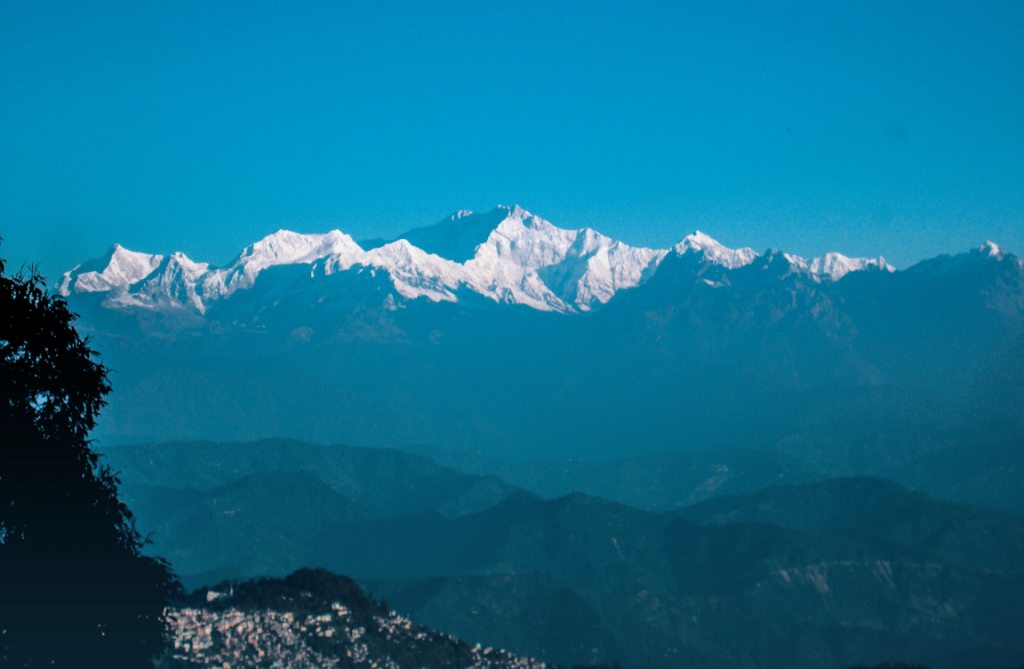 Travel Tips
5 reasons to visit Darjeeling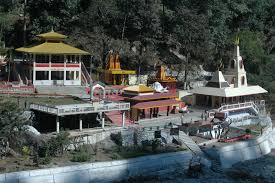 Nature
Why Choosing Northeast Honeymoon Packages is the Best Idea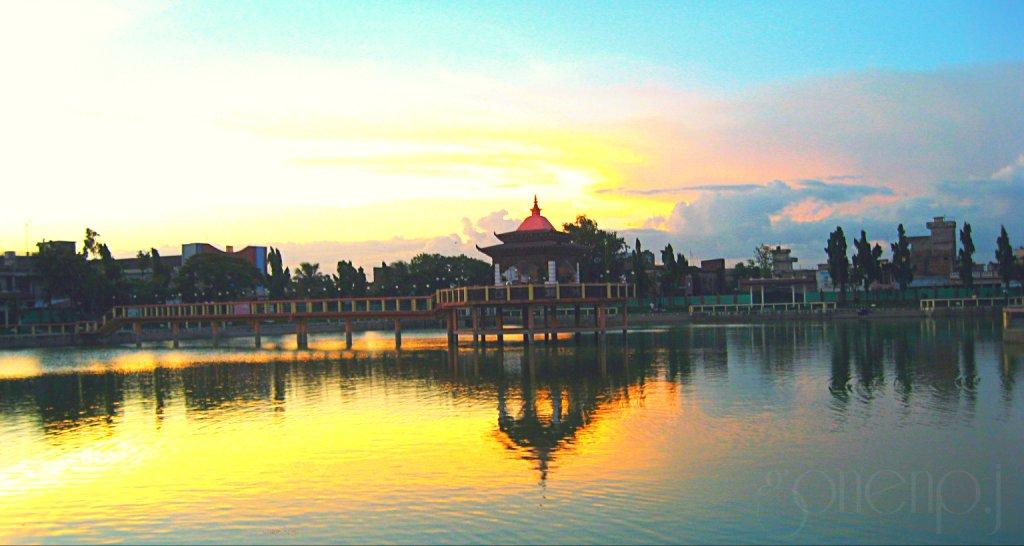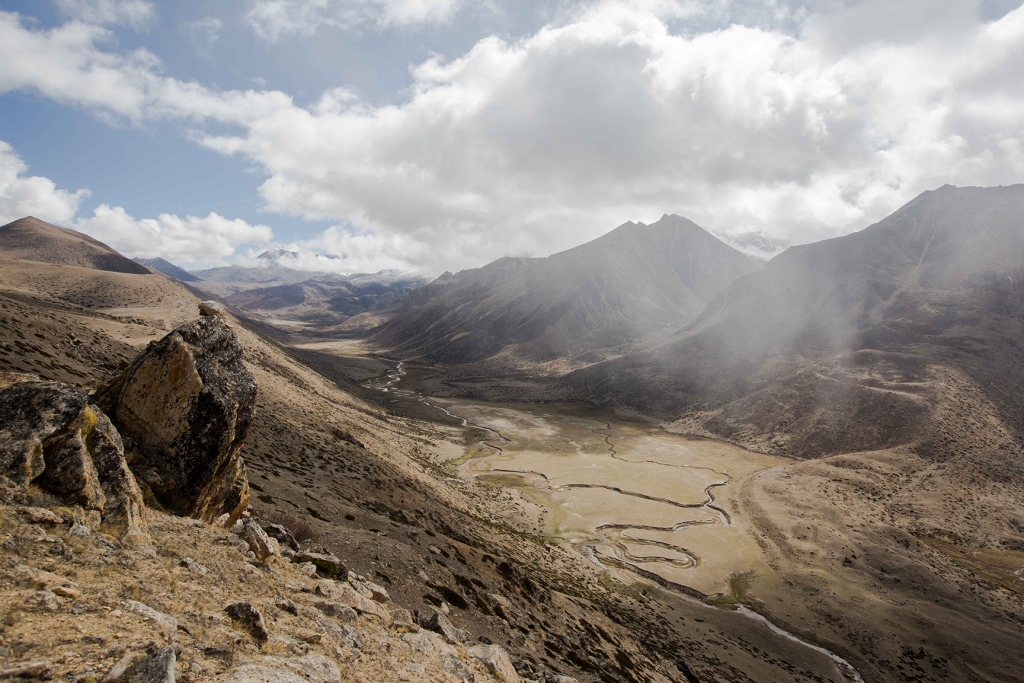 Nature
Sikkim: The Land of Unbeaten Paths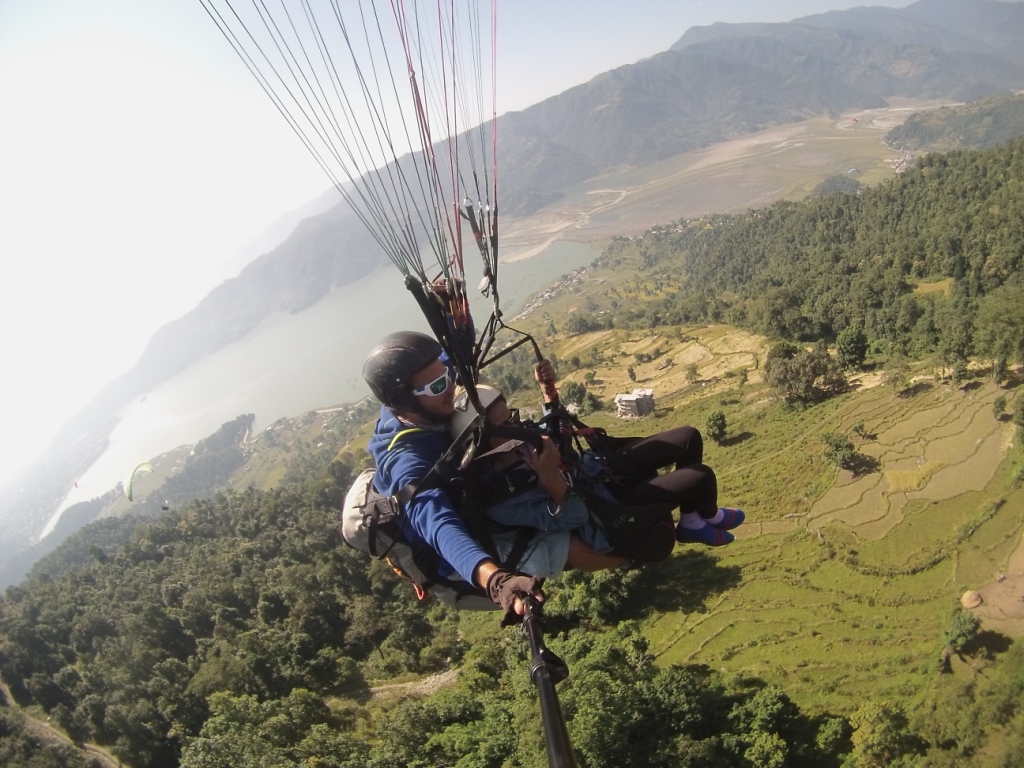 Nature
Are you an adrenaline junkie? Rush to Nepal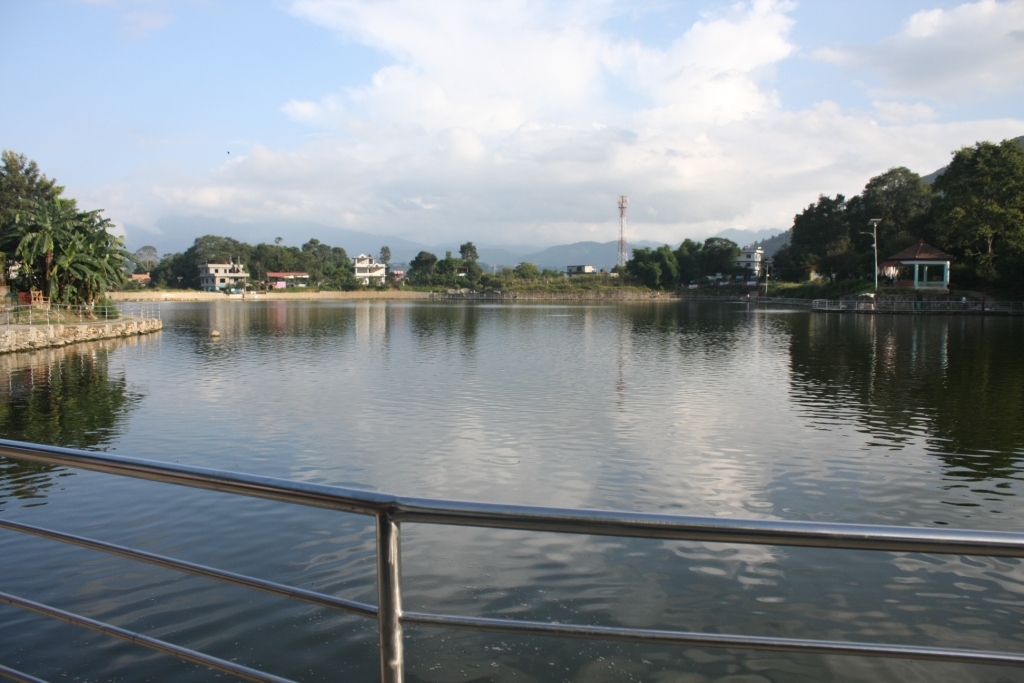 Nature
Taudaha Lake: A Sinister Beauty in Kathmandu
Culture
A Closer Look At The Traditional Fishing Methods In Majuli

Nature
A day's hike to Shivapuri Peak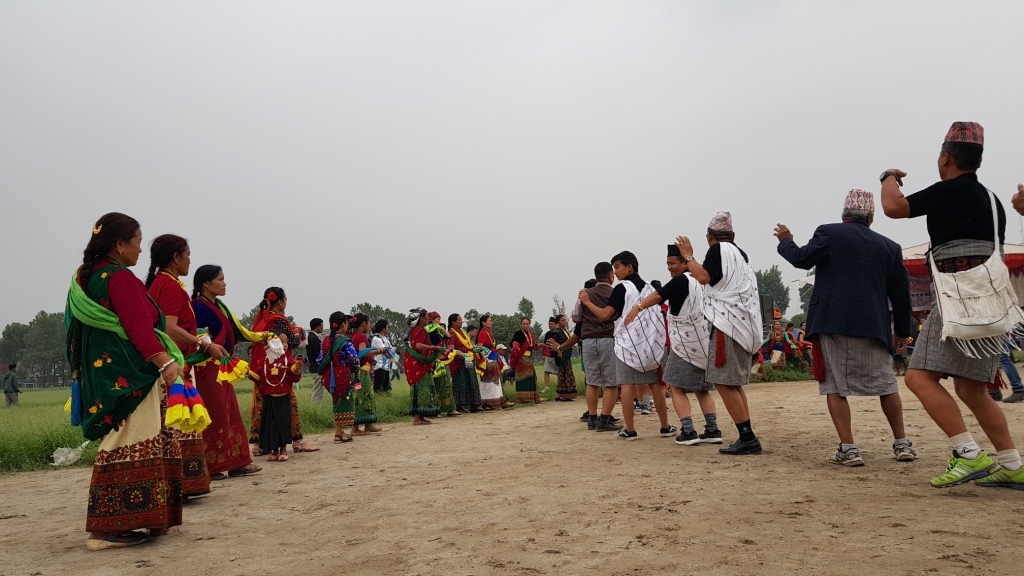 Nature
Bhume Parwa: a festival to thank Mother Nature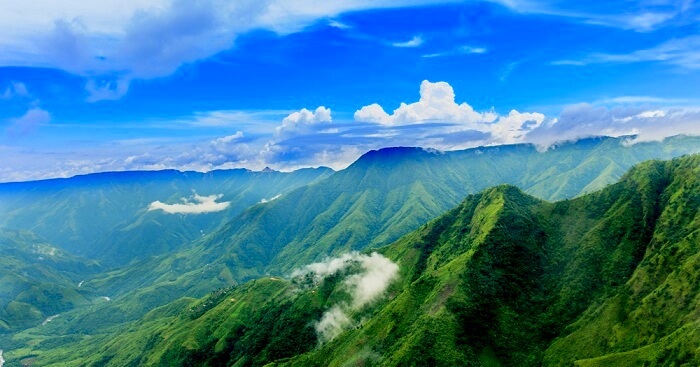 Nature
Meghalaya: A Fresh Perspective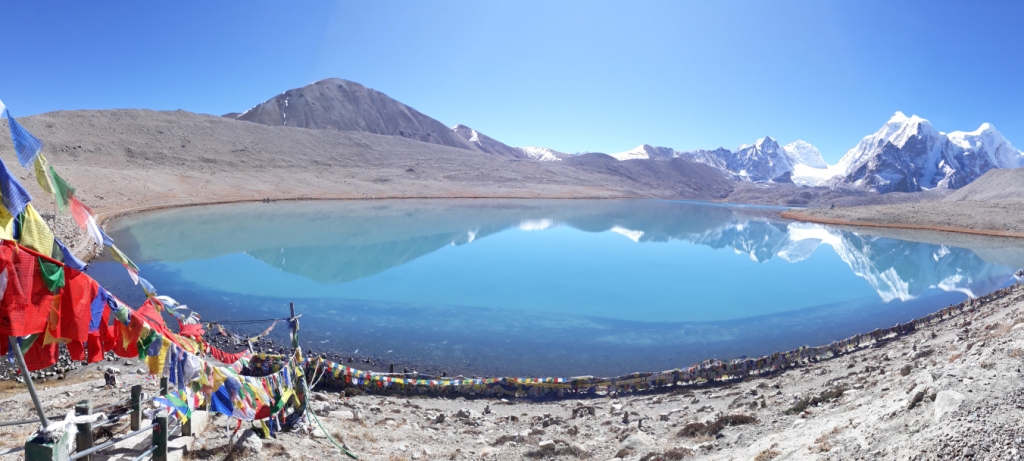 Travel Stories
Gurudongmar Lake: a breathtaking beauty both literally and metaphorically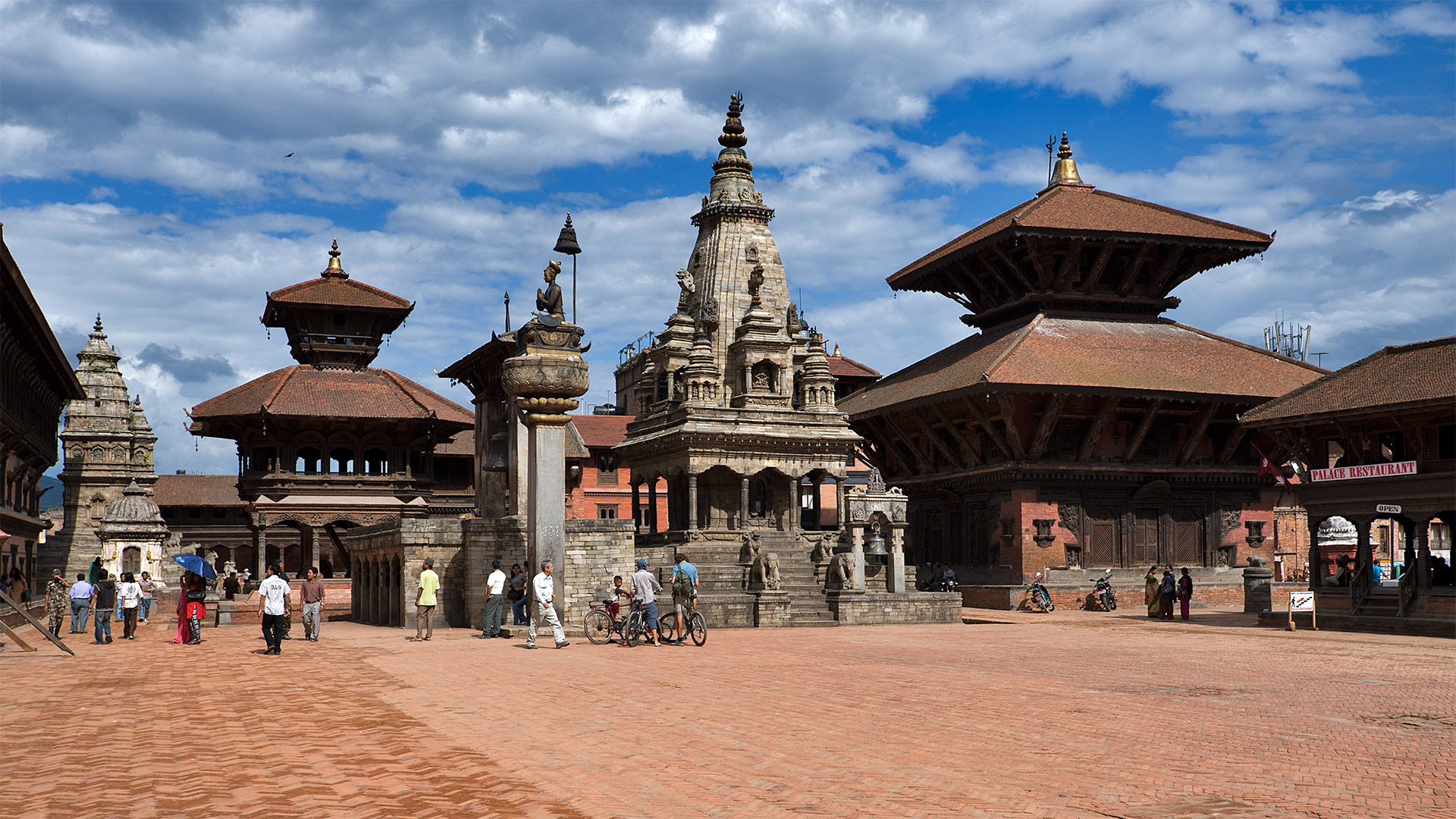 Travel Stories
Love Letter to the Streets of Bhaktapur, Nepal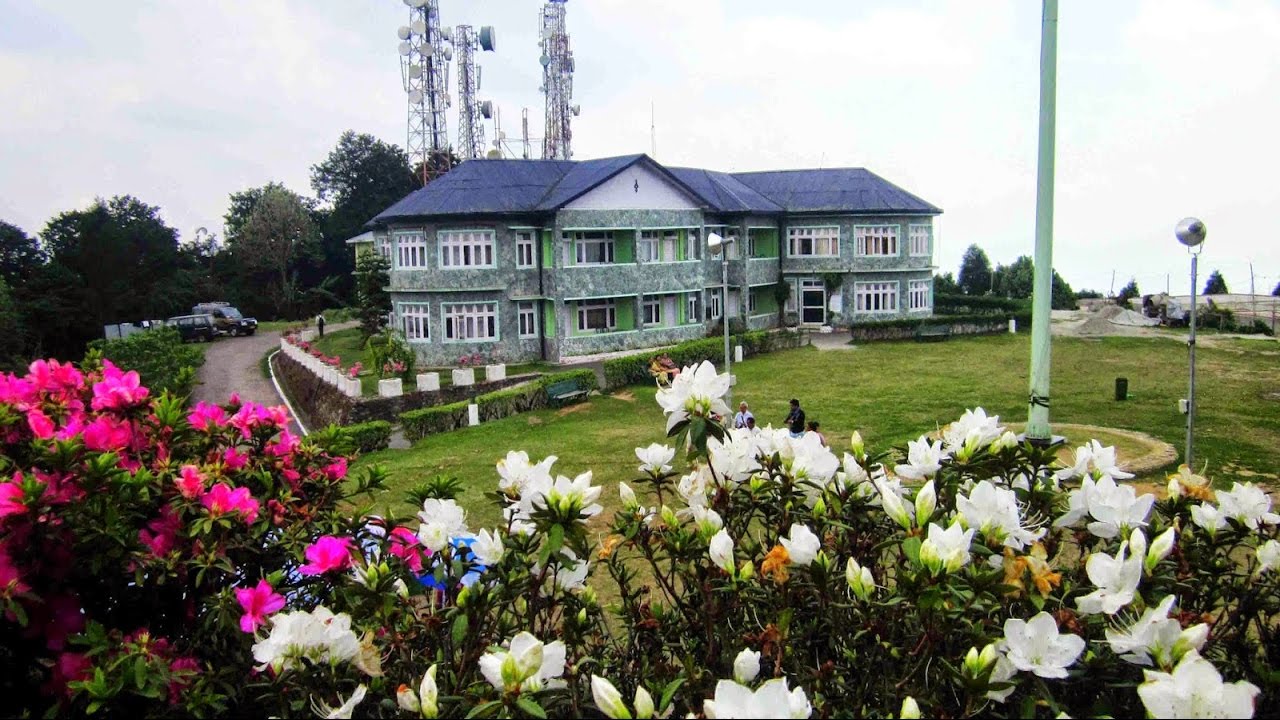 Nature
Kalimpong- An Idyllic Place For Nature Lovers and Peace Seekers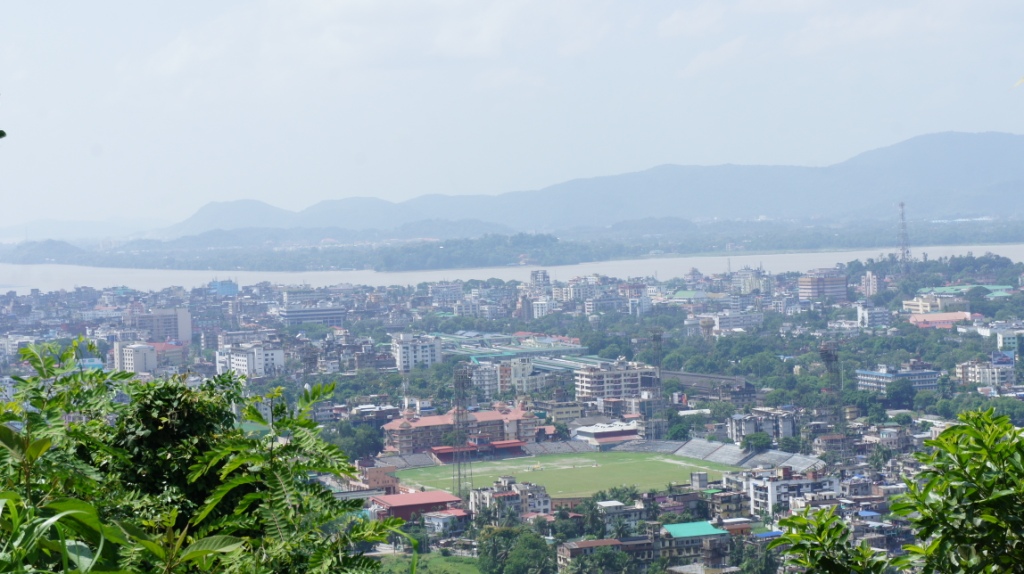 Nature
Guwahati: The City of Temples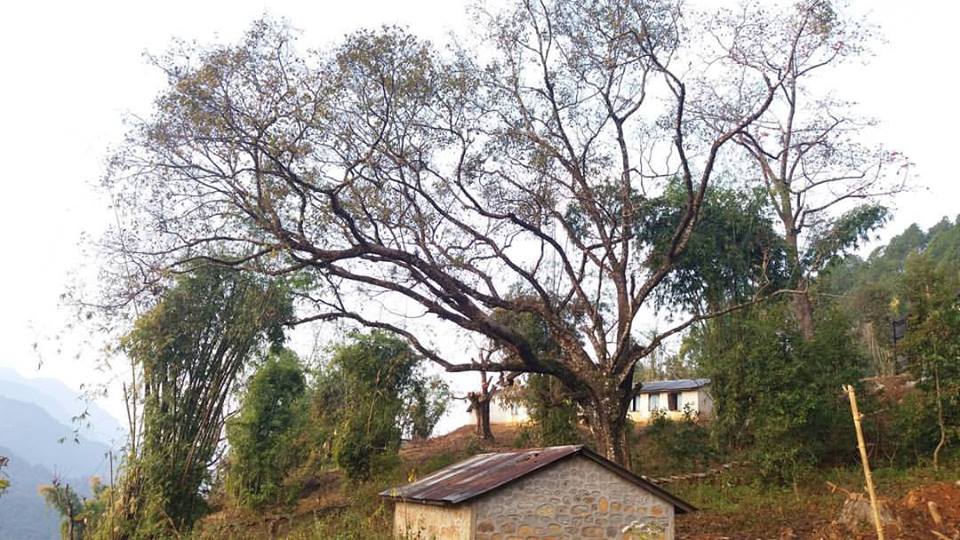 Nature
An Offbeat Trip to Parbat, Nepal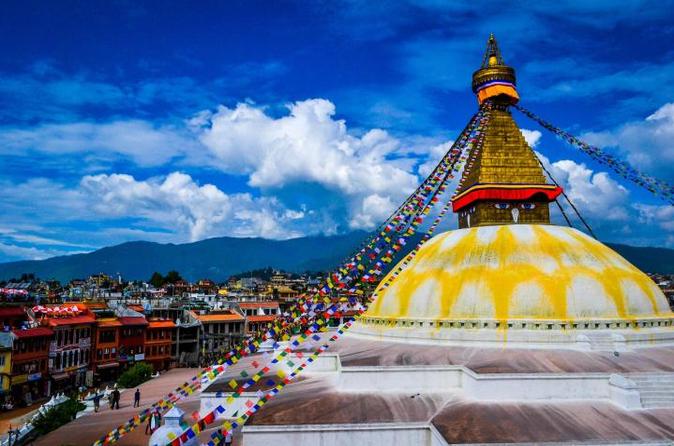 Nature
Boudhanath Stupa, Nepal: Bliss Amidst the Chaos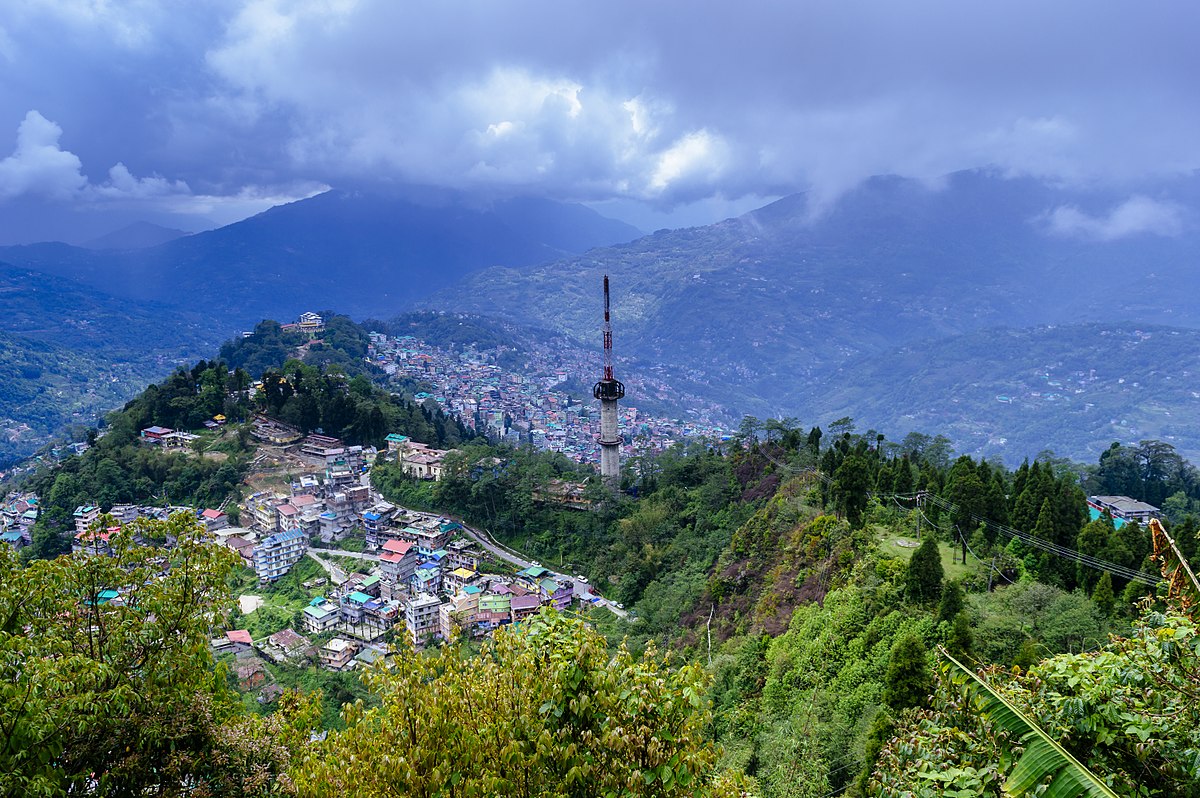 Nature
Sikkim: A land unique on its own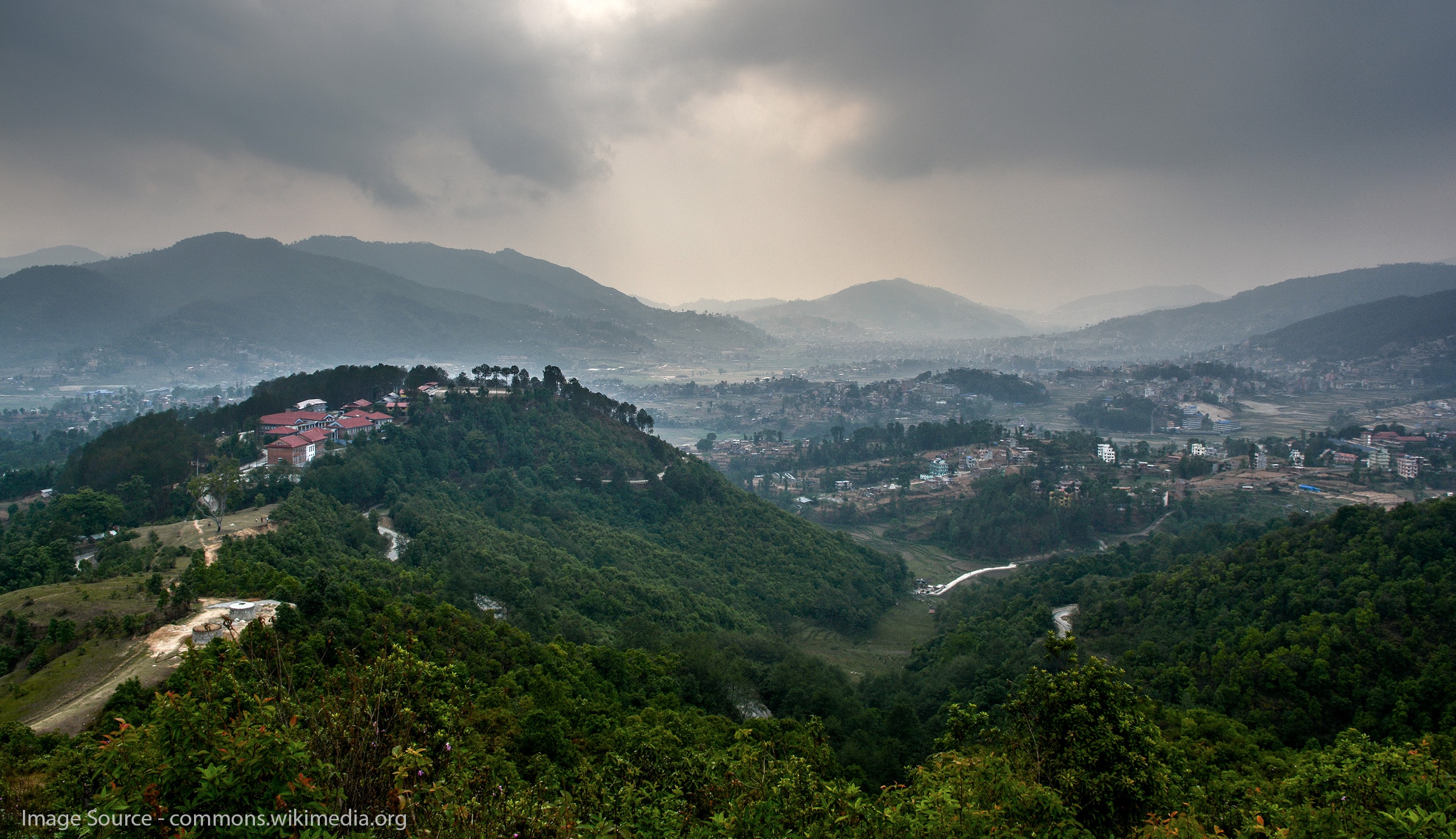 Nature
5 Things Unique to Kathmandu Valley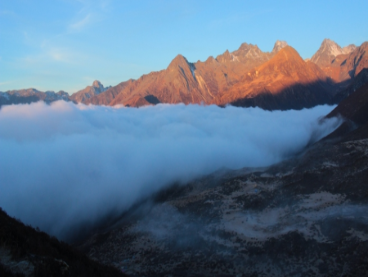 Nature
Get an Insight of the Tradition and Culture of Sikkim With Sikkim Tour Packages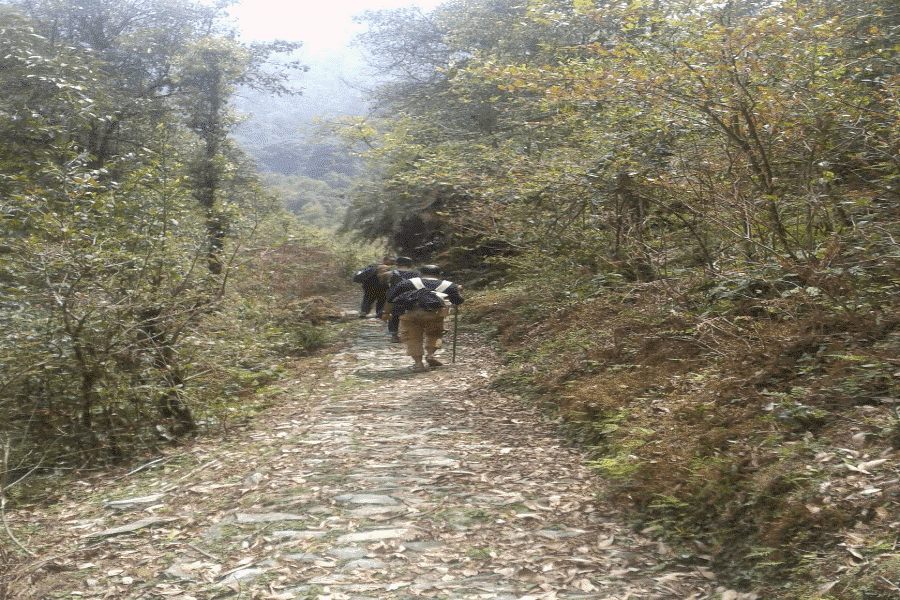 Nature
Explore the Adventurous Aspects of Sikkim with Trekking in Sikkim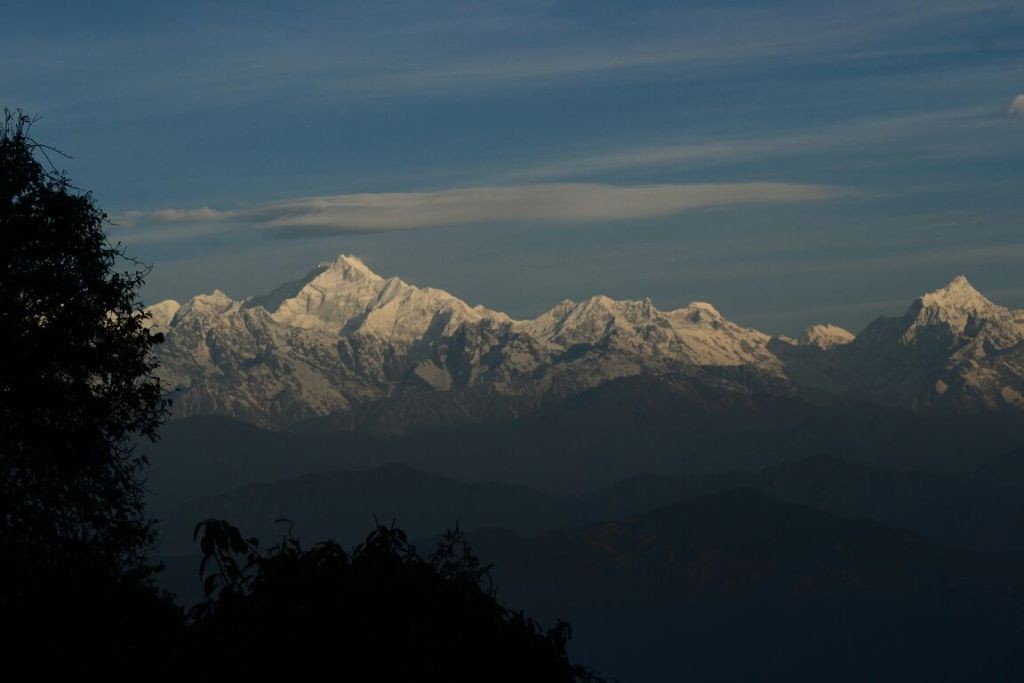 Nature
Discover Places to Visit in the Magical Land of Sikkim with the Sikkim Darjeeling Gangtok Tour Package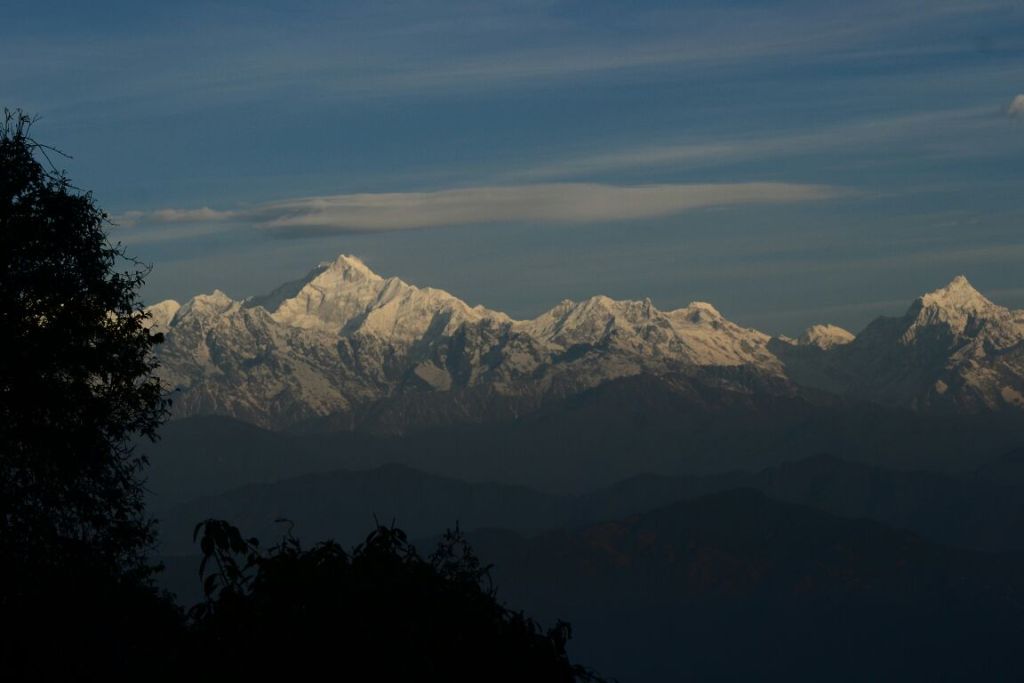 Nature
Sikkim Darjeeling Gangtok Tour Packages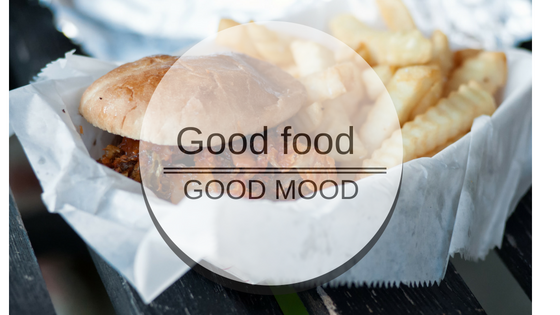 Nature
Hit These Restaurants On Your Next Visit To Gangtok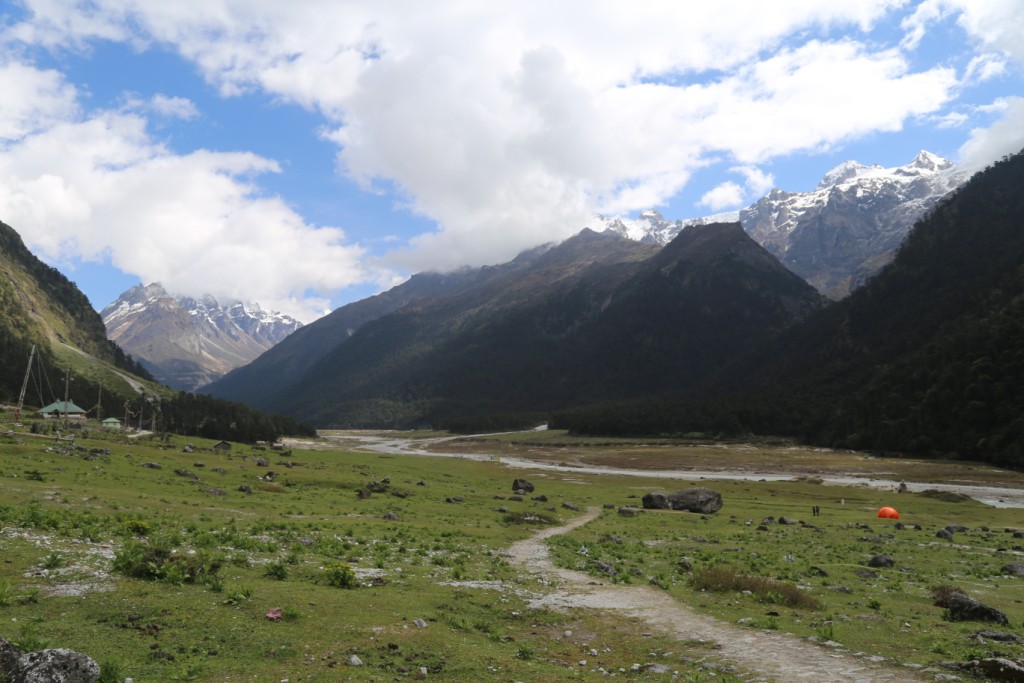 Travel Tips
Visit Breath-Stopping Places That One Should Never Miss In The Sikkim-Darjeeling-Gangtok Tour Package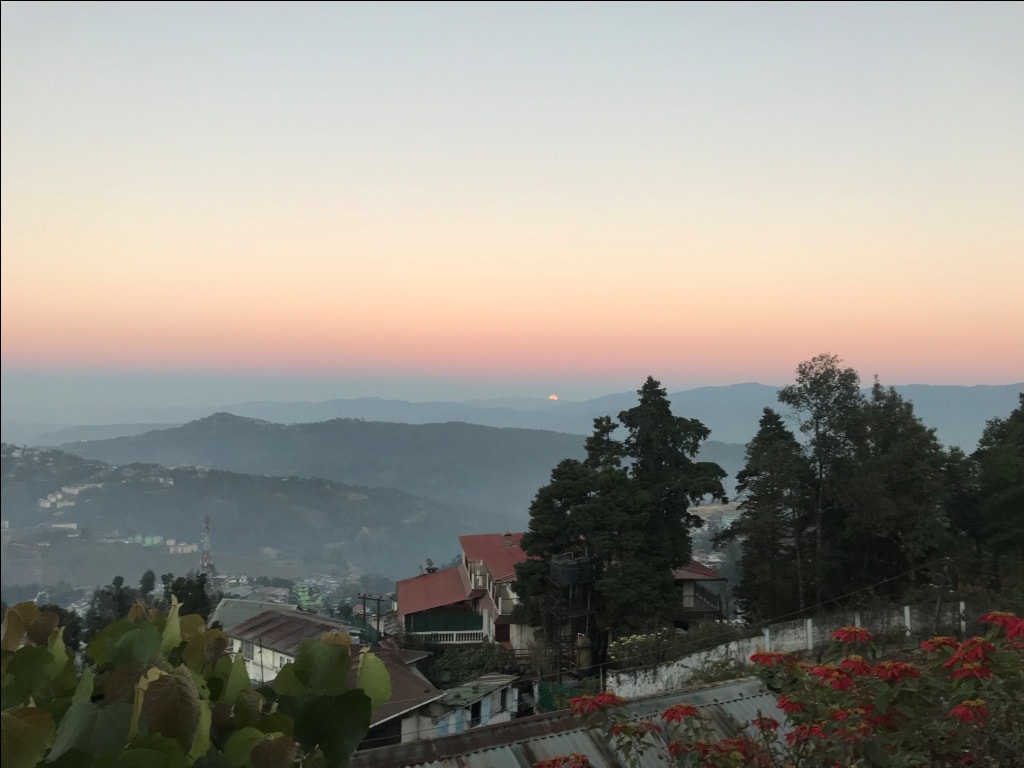 Travel Stories
Rediscovering Myself In Nagaland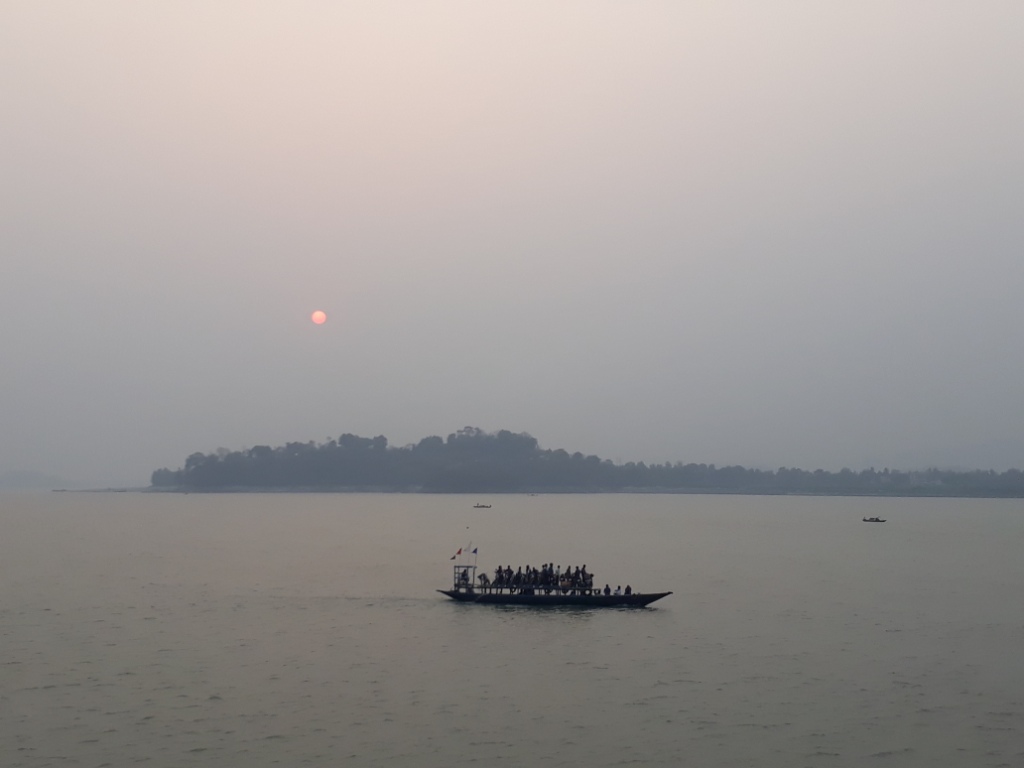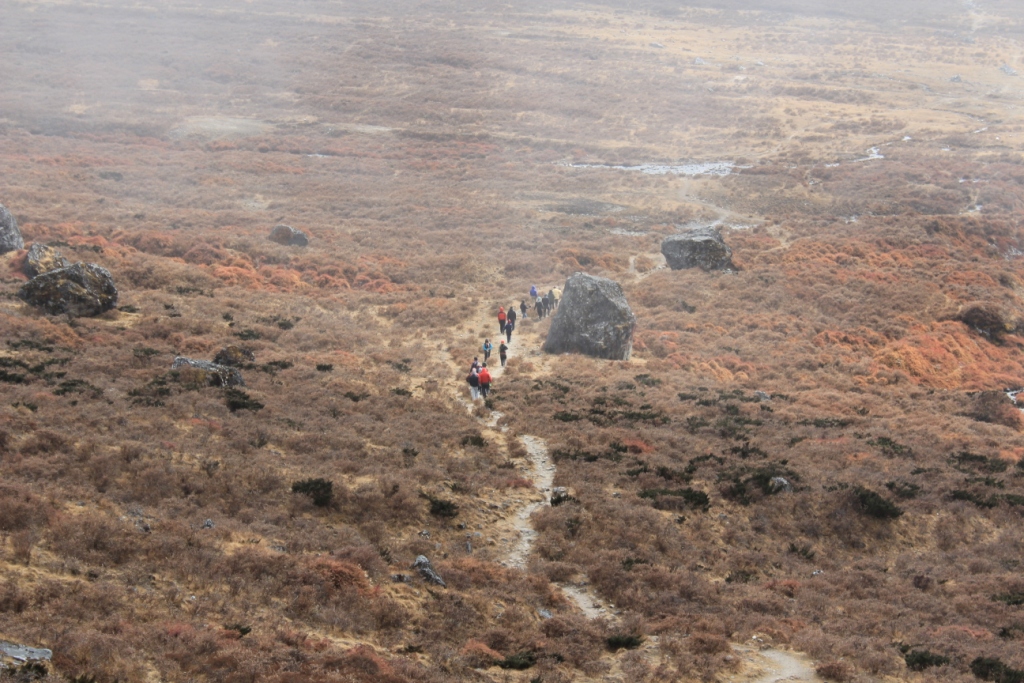 Adrenaline Rush
Get Ultimate Trekking Experience With Sikkim Tour Packages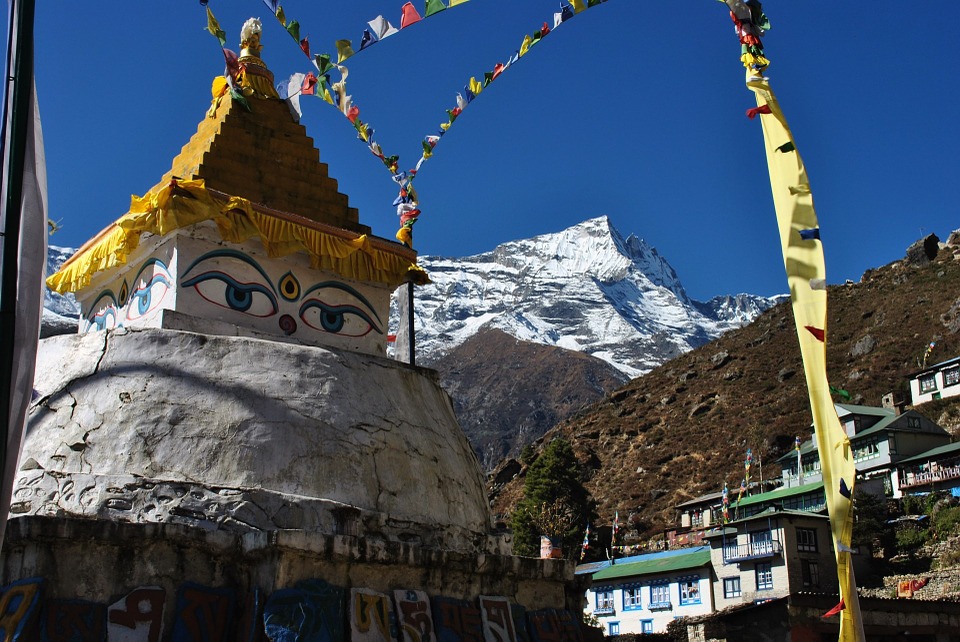 Travel Tips
Nepal Sightseeing-Know The Best Ways To Explore Scenic Views Of Nepal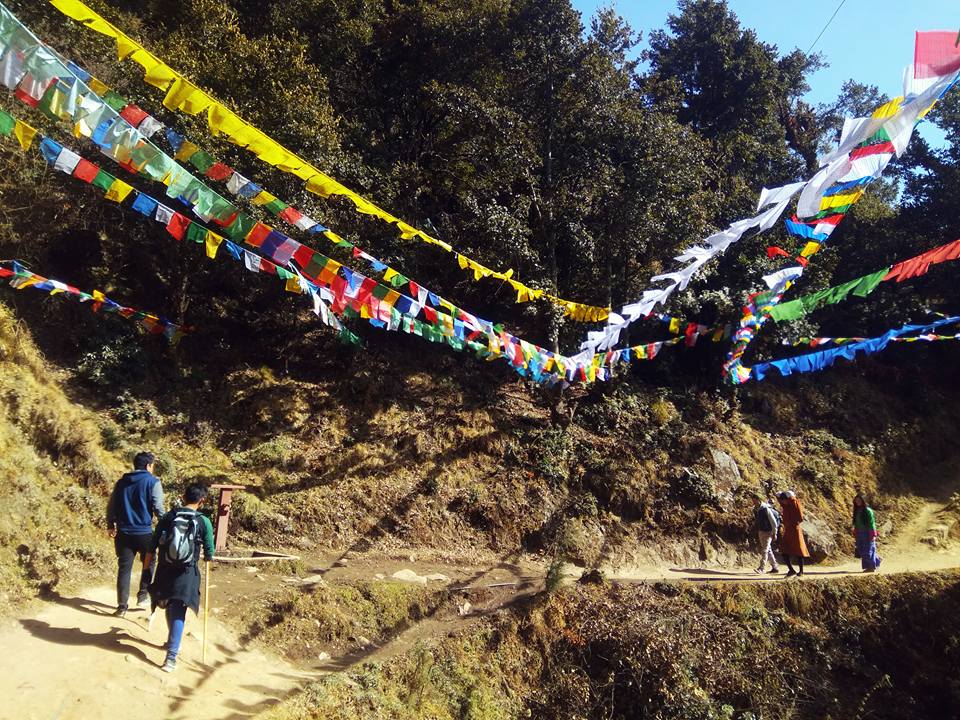 Nature
Bhutan Tour Plan-Explore The Hidden Paradise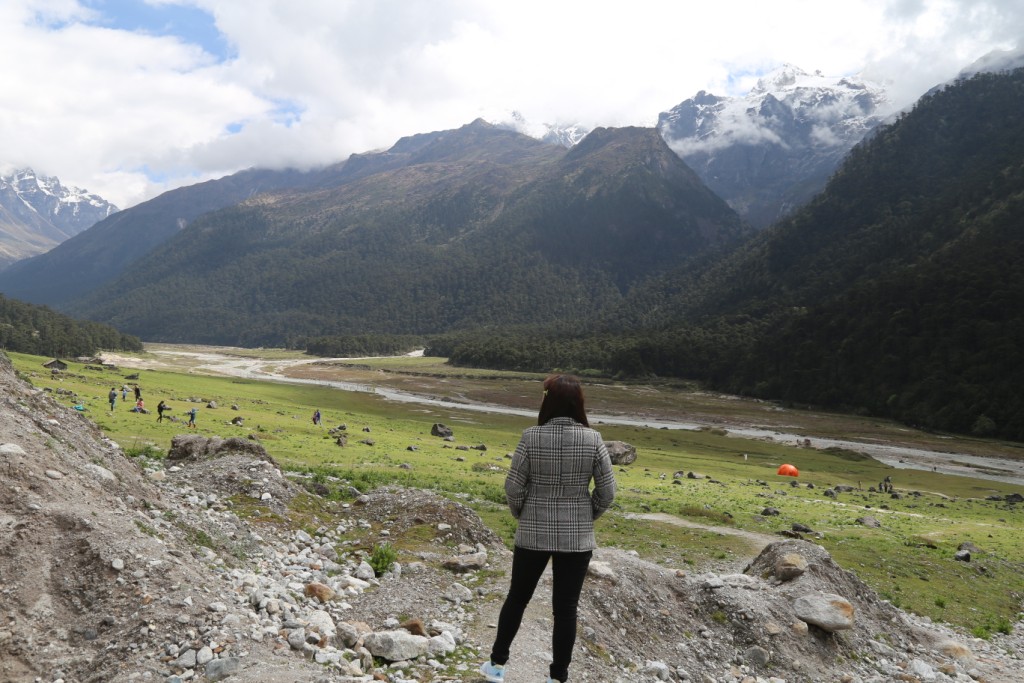 Nature
How To Choose The Best Sikkim Tour Package?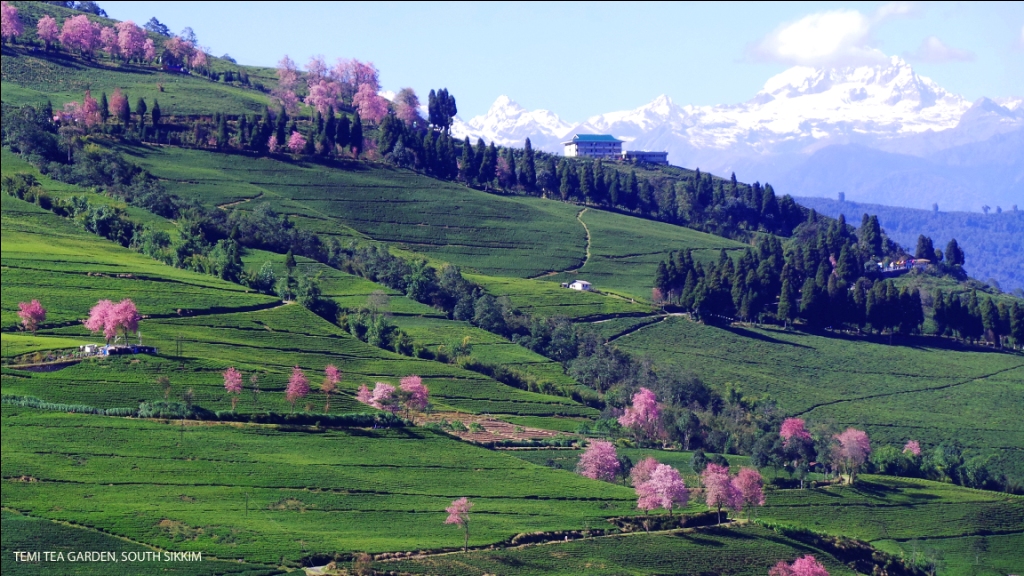 Nature
A Frog in My Garden Was a Knock Of Spring Time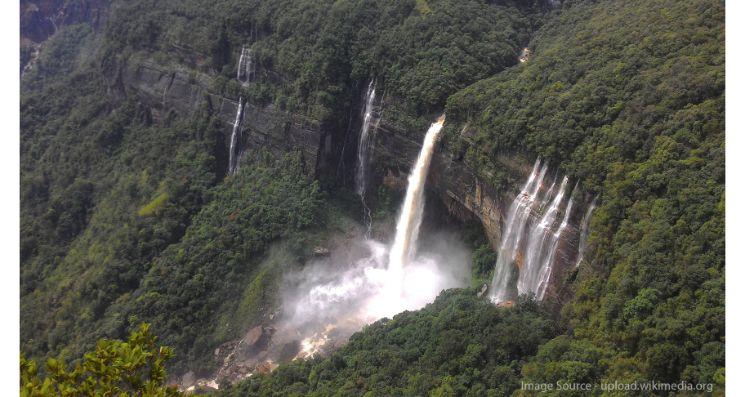 Adrenaline Rush
Explore The Beauty Of Northeast India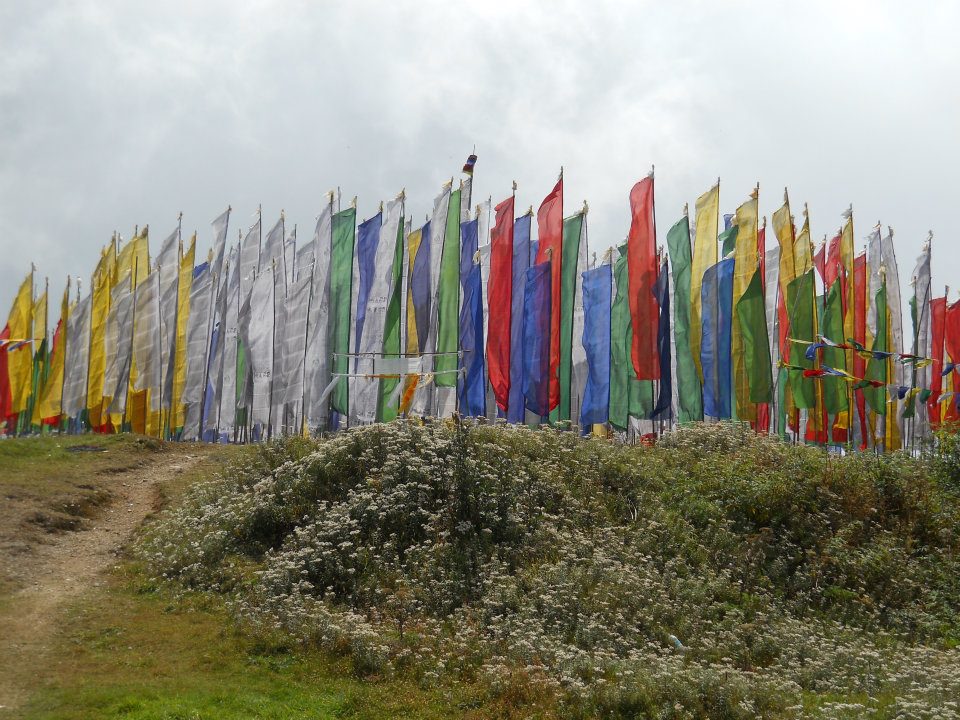 Travel Tips
Interesting Facts On Nepal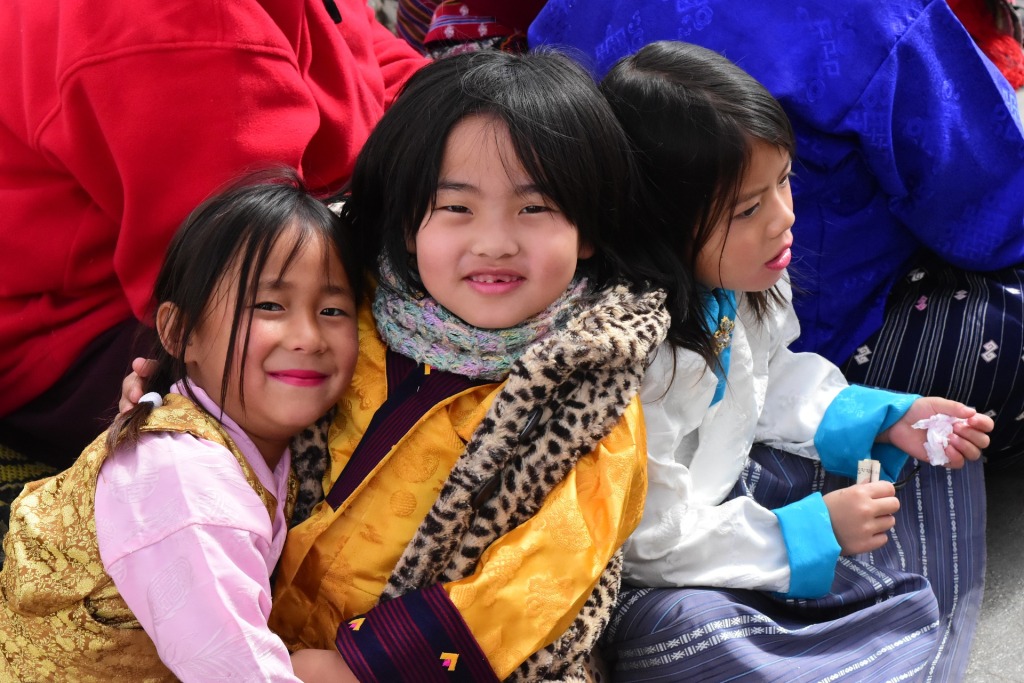 Culture
The Happiness Meter: Bhutan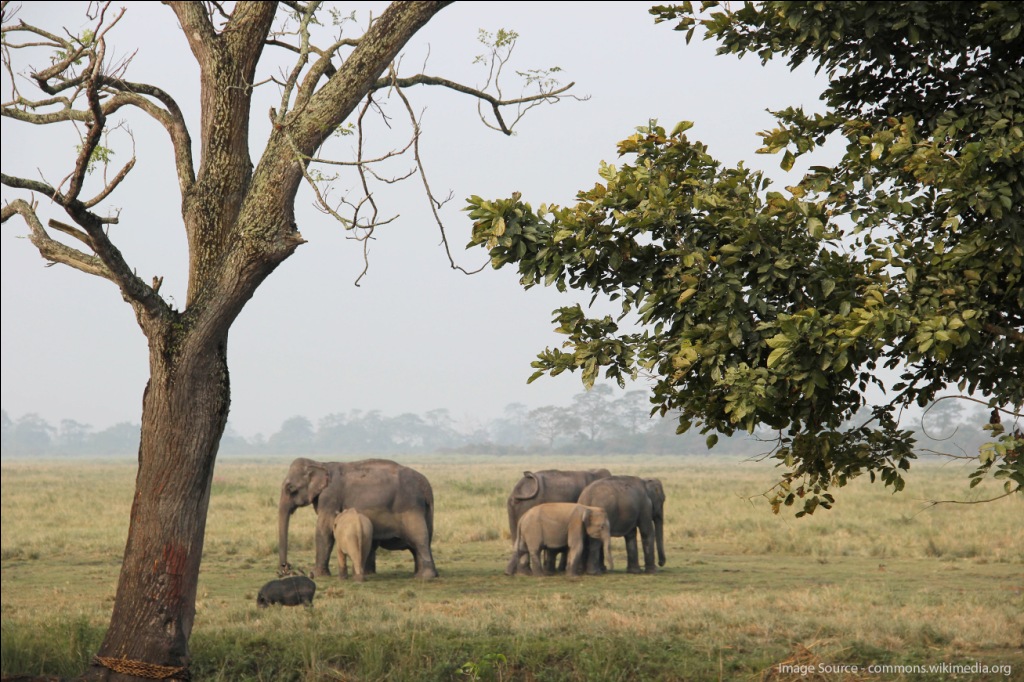 Nature
Wildlife Experience In Assam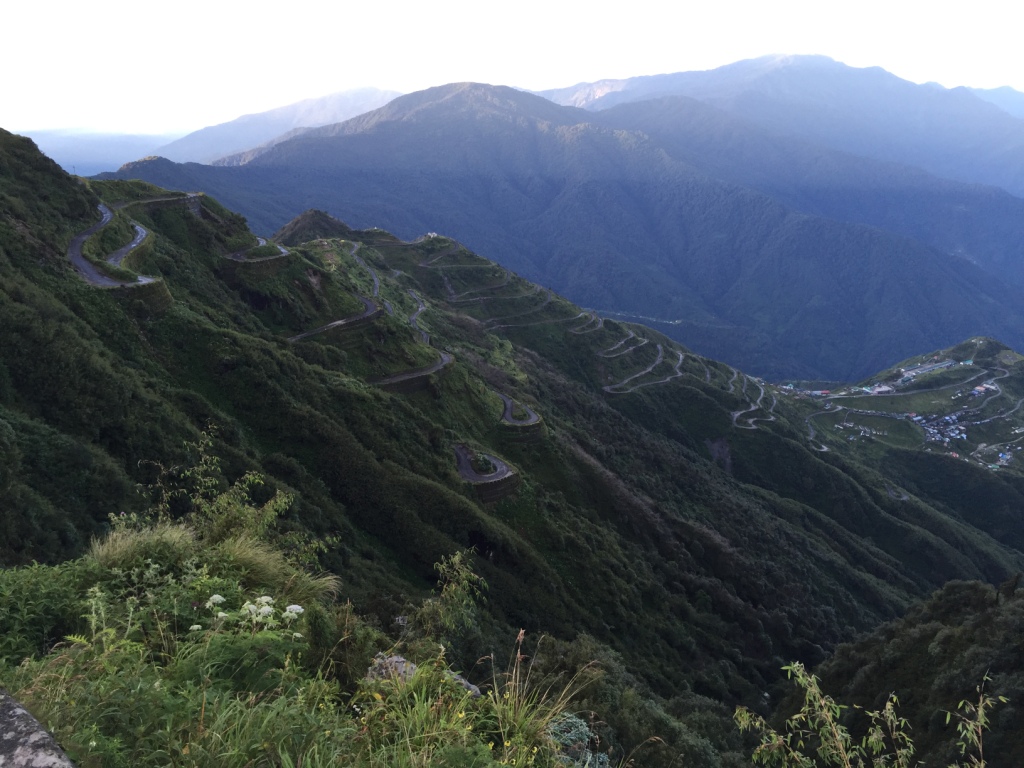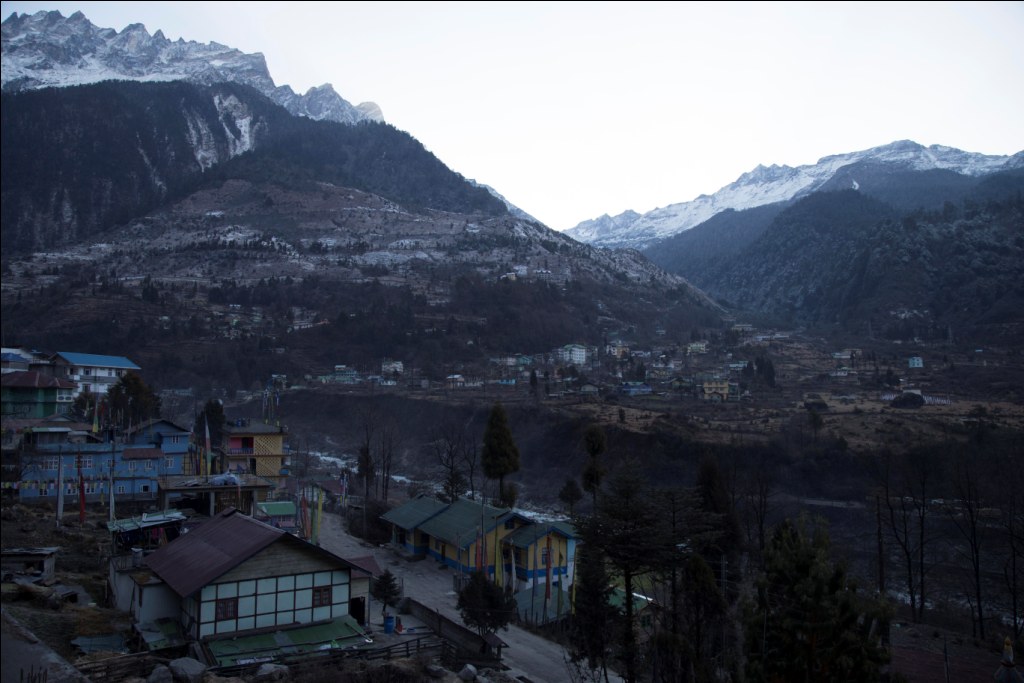 Nature
Lachung: The Picturesque Village Of Sikkim