Kaluk -Tadong Rincheinpong
A long path flanked with gardens on both sides leads up to this humble homestay. There are several seating areas in the garden including an open-sided thatched roof hut. Your stay here will be a delight as the owner of the homestay is open minded and very hospitable.
Smoking and drinks allowed in room only.
Room Types
Standard with balcony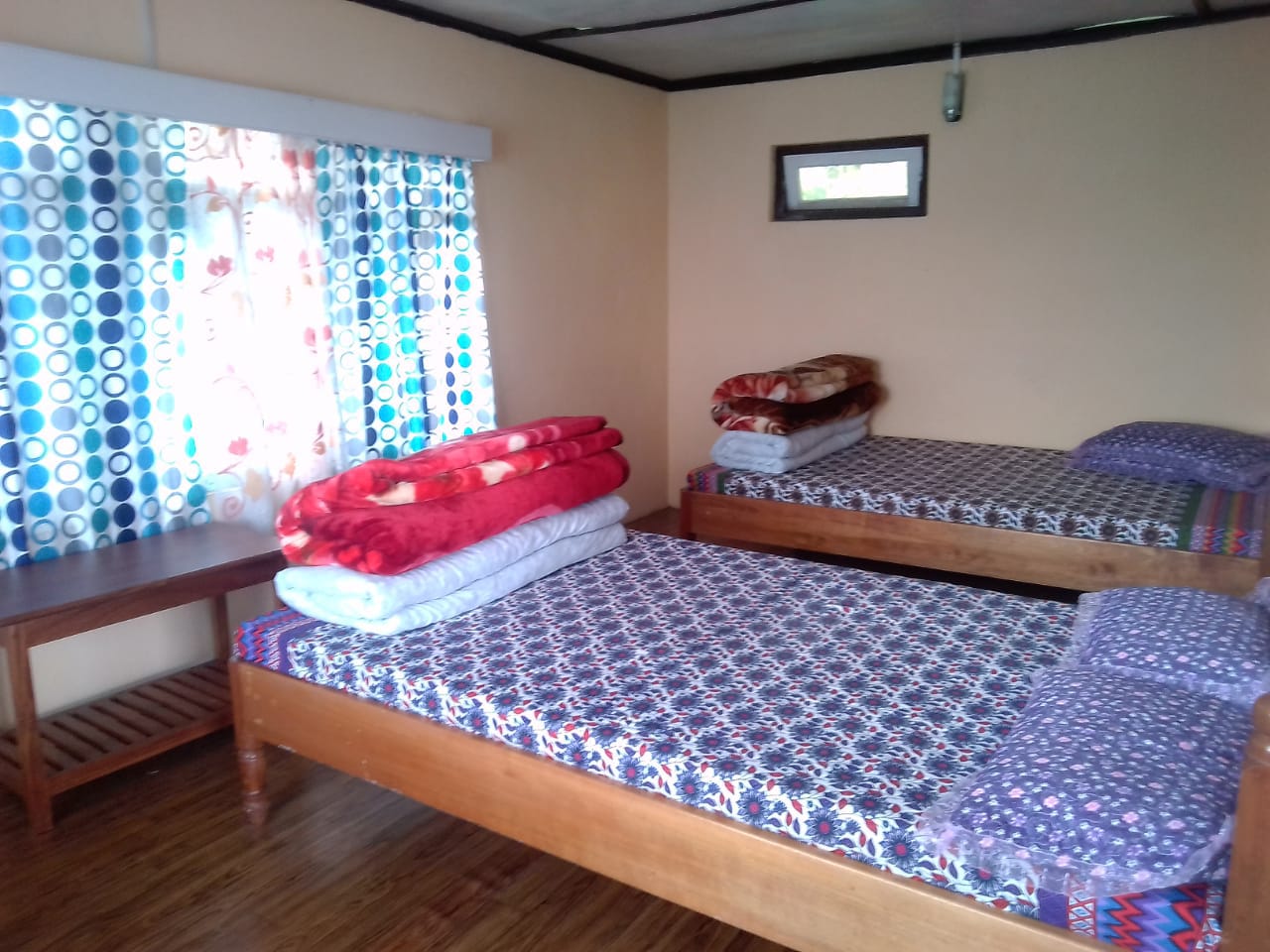 The double-bedded room is very stark but clean. It has a balcony and attached bath. Basic amenities are provided in the room.