Northeast honeymoon tour package: Guwahati & Shill
Duration :5 days, 4 nights
PRICE : Make enquiry to get price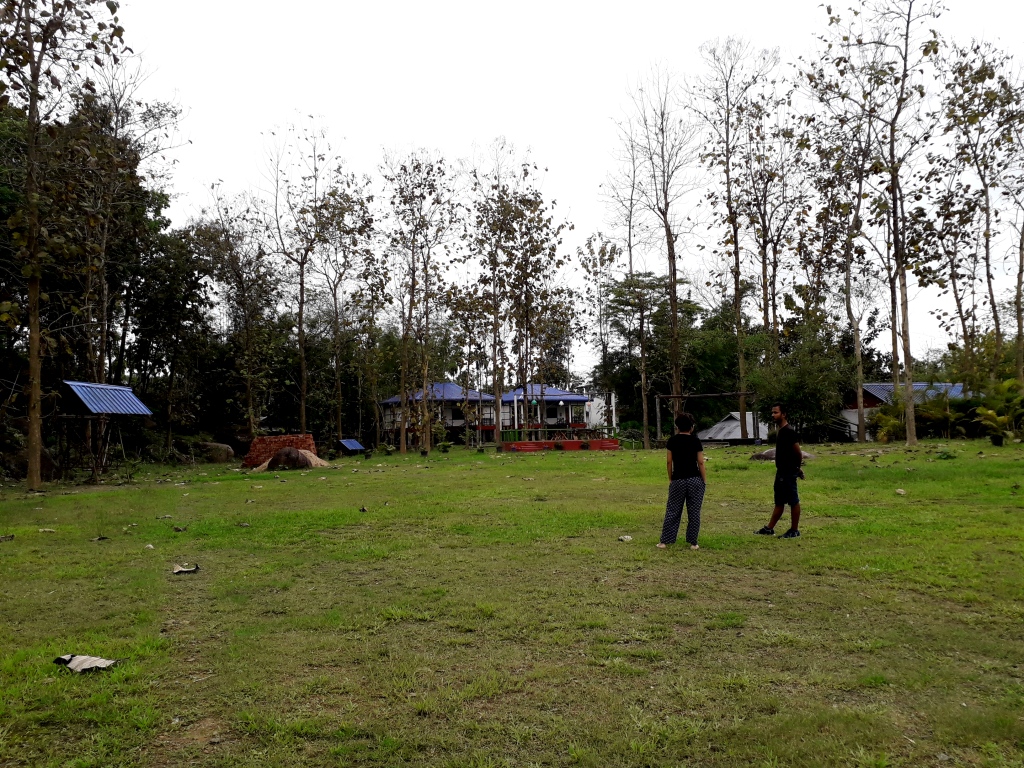 DAY 1:
Guwahati (Assam)

Once you arrive at Guwahati airport, you will be greeted by our cheerful TourGenie representative. Guwahati is the largest metropolis in north east India.

You will then head to your luxury hotel, chosen to give you the most relaxing honeymoon stay while you're in Guwahati. Put your feet up and enjoy the wine and cake awaiting in your room before you head out for dinner in the evening.
To make the first evening of your honeymoon trip truly special, we've arranged a romantic candlelight dinner on top of a cruise boat. Watching the spectacular sunset while dining and cruising down the Brahmaputra River is quite an unforgettable romantic experience.
DAY 2:
Guwahati – Shillong (Meghalaya)
Your next destination is Shillong, another beautiful hill station in north east India. Shillong exudes beauty and charm year long with its pretty houses and gorgeous skies filled with billowy clouds.
After a warm, hearty breakfast, you will take a 4-hour scenic drive to Meghalaya's capital Shillong.
In Shillong, you will check in to the luxury hotel Ri Kynjai – Serenity by the Lake. This is the perfect honeymoon stay. Set among the verdant hills and overlooking Umium Lake, you will enjoy not only the breath-taking views but also the mouth-watering local delicacies and other services during your stay.
After check-in and refreshments, you will be taken for a boat ride on the scenic Umium Lake. This scenic artificial lake is the biggest in Meghalaya and serves as a beautiful backdrop for honeymoon pictures.
Once you're back at the hotel, you will be indulged in a relaxing couple spa session. The spa at Ri Kynjai will ferry you to the ancient world of herbal cure and serenity. Khem Janai offers traditional khasi massages and herbal treatment. This is very popular with honeymoon couples.
Towards the evening we suggest you take a stroll at the village near Ri Kynjai and experience the sights and sounds of a quintessential khasi village.
Overnight in Shillong.
DAY 3:
Shillong – Cherrapunjee – Shillong (Meghalaya)
Nobody likes early mornings; well, except for those early birds. Then again, you'd only be doing yourself a favour by waking up early in Shillong. It's always a beautiful morning here.
Breakfast will be served at 7 am, and then you will be off on a drive to Cherrapunjee, 56 kms away from Shillong.
Cherrapunjee or Sohra, as it is locally known, is a high-altitude town in the north east Indian state of Meghalaya and is the wettest place on earth. It is also famous for oranges, honey, limestone, caves, and cascading waterfalls overlooking the plains of Bangladesh. It is also the cultural cradle of the Khasis.
You will be making a number of halts at some gorgeous places, so get your camera ready for some beautiful pictures to add to your honeymoon album.
The first stop is Dympep View Point. Your eyes will travel across a valley that seems endless. There is a reason why the countryside here is sprinkled with so many viewpoints. The reason becomes clear once you stand in front of the beauty that is sprawled on front of you.
The next stop is Nohsngithiang Falls – a waterfall weaved in seven strands. Nohsngithiang Falls is the 4th highest waterfall in India. Watch the waterfall glisten in the sun on a sunny day, or on cloudy day, listen to the Seven Sisters waterfalls sing as they cascade over the limestone hills under a grey sky.
The next place to visit, the Mawsmai Cave, is the only cave in the state that is internally lit. Its large passages make it easy to traverse. The stalactites and stalagmites, which have been formed over hundreds of years in this cave, are a sight to behold.
After lunch you will visit Thangkharang Park - a well-loved picnic spot. There is a viewpoint within the park that offers a view of the neighbouring country of Bangladesh.
Next is the Khohramhah. 'Khoh' is a kind of cone-shaped basket used by the Khasi to collect and carry things in. It is usually carried on the back with the help of an interconnected thick material. 'Ramhah' is khasi means giant. This peculiar-shaped rock formation is believed to be the fossilized 'Khoh' of an evil giant who once lived in the Khasi Hills.
Your last stop before heading back towards Shillong is Nohkalikai Falls. Nohkalikai Waterfalls is the fourth longest waterfall in the world. This waterfall towers to a height of 1100 feet (335 m). It is a major tourist attraction in Meghalaya. The water drops from a great height into a deep gorge, and the sight is simply awe-inspiring.
Note- Falls active in monsoon only.
Overnight in Shillong.
DAY 4:
Shillong – Mawlynnong – Shillong (Meghayala)
Walking in Shillong is a dream. There is a certain colonial charm that has survived here ever since the time it was a British headquarter of north east India before Independence. Evidence that the British were here is extant in the architecture, in religion, and in the general feel of the town.
Wake up to a lazy start with a cup of aromatic tea. Take a stroll around the beautiful property before heading down for breakfast.
At 10 am you will drive towards Shillong Peak. As you stand at the highest point of Shillong, you will be able to sweep your eyes across the entirety of the town as well as the green hills that roll beyond it. After sunset, the town seems almost like a continuation of the stars in the night sky. Every spring at this peak, obeisance is paid by the religious head of the State of Mylliem to U Shulong. U Shulong is the chief of the Khasi deities, after which the name of the town is derived.
Just a little ahead of the Shillong Peak is Elephant Falls. This waterfall acts as a prelude to the multitude of waterfalls along the entire stretch towards Cherrapunjee.
The next stop is Don Bosco Museum. Standing tall at 7 stories, sprawled across 56,000 square feet of floor space and 15,154 square feet of display wall space, DBCIC is the largest museum of indigenous cultures in Asia. Each of its 17 galleries is replete with artifacts and paintings that are rich with elements of the many north-eastern cultures, be it flora and fauna, music and dance, or art and craft. The museum is no stranger to technological advancements. There are touch screens, plasma panels, and computed presentations you could interact with while taking a tour of the museum.
Archery is a favorite sport among certain circles, and you will get a chance to witness this delightful sport today. Every afternoon, from 3:15 pm to 4:15 pm, a group of 12 archery clubs comes together at Polo ground for a competition. For about 3 to 5 minutes, an individual from each group shoots as many arrows as he can, at a target kept a certain distance away. The last 2 numbers of the total number of arrows that have been counted determines the winner of bets that have been placed through 'thoh teem.'
After archery one can visit Laitumkhrah for a cup of tea/coffee at Café Shillong Street & Bakery. Laitumkhrah is a locality that is rapidly running towards a more urban character. In and around it are Shillong's major schools and colleges, the cathedral, cafes, shopping centers, a local market called Lew Shillong, and little residential lanes. It makes for an interesting walk. A popular hangout for students, Laitumkhrah is fast becoming a cafe and restaurant street.
You will drive back to Shillong for overnight stay.
DAY 5:
Shillong – Guwahati Airport (Meghalaya – Assam)
It's time to say goodbye to Shillong and drive to Guwahati Airport (140 kms / 4 hrs drive approx). We hope you were able to make some wonderful memories of your honeymoon, and we look forward to becoming your travel partner once again.
INCLUSIONS
Box of chocolates from TourGenie inside pick-up car 
Flower arrangement on bed, wine, bouquet of flowers, and cake
One candle-lit dinner
Couple spa session" Umwai" Khasi herbal oil massage
Watching the sunset on river cruise
Meet & greet upon arrival
All applicable transfers & sightseeing by Innova or similar vehicle as per the itinerary, (vehicle will not be at your disposal).
Accommodation on the mentioned hotels for duration mentioned in the itinerary on CP basis.
EXCLUSIONS
GST @ 5% or as applicable 
Sightseeing entry fees, guide charge, camera fee, river cruise, any up-gradation charges
Cost for evening snacks & tea
Cost for service not mentioned under the "cost includes" heads.
Cost for airfare, train fare, or any other internal fare.
Personal expenses such as laundry, soft drinks, mineral water, porter, tip etc.
Expenses incurred due to change in oil price, mishaps, landslide, strike, political unrest etc. In such cases, extra will be charged as per actual, which will be collected directly from the guest.
Difference in cost arising due to extra usage of vehicle other than scheduled destinations mentioned in the itinerary.
ENTRY POINTS
Lokpriya Gopinath Bordoloi International Airport (Guwahati)
Guwahati Railway Station
ISBT (Guwahati)