Gangtok, meaning Ghang (hill) tok (cut and leveled), is a town that is a mixture of bustling buildings and frantic silent traffic - yes, in town areas, usage of the horn can result in a fine. From curio shops to vegetable markets selling strange organic vegetables, Gangtok can leave anyone bewildered.
Check out the best Gangtok tour package 
---
Place of Interest / Things to do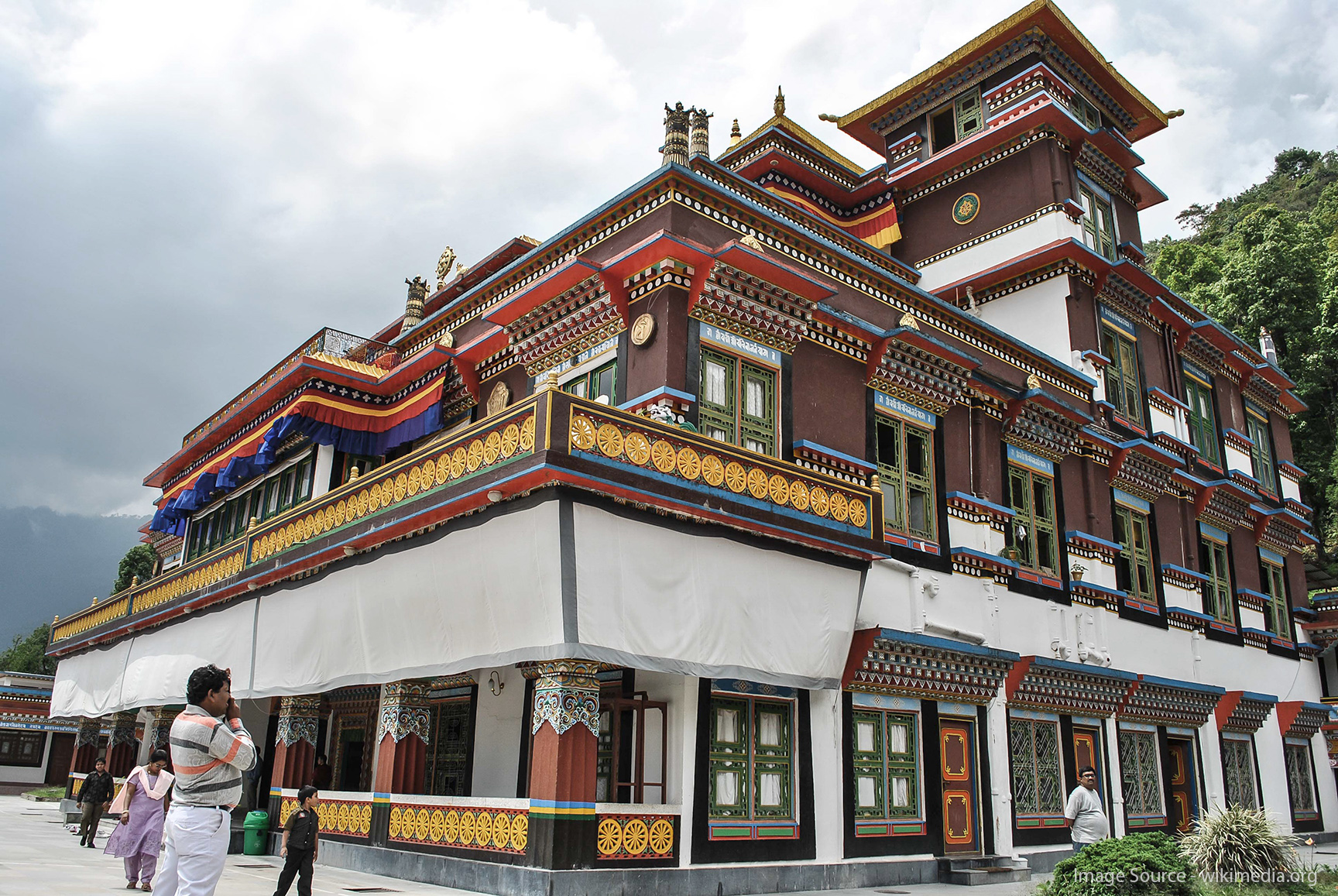 Rumtek Monastery
Perched on a hilltop facing the city of Gangtok, the monastery complex at Rumtek Dharma Chakra Centre embodies the vision and aspiration of the sixteenth Karmapa, Rangjung Rigpe Dorje, to establish his seat-in-exile to help spread the teachings of the Buddha throughout the world. 

Time taken from Gangtok: 1 hr
Tsomgo Lake
Tsomgo Lake, also known as Tsongmo Lake or Changu Lake, is a glacial lake. The Lake remains frozen during the winter season. The lake surface reflects different colors with the change of seasons and is held in great reverence by the local Sikkimese people. Buddhist monks study the prophecy of Sikkim from the changing colors of the lake. A short ropeway has also started at Tsomgo Lake. 

Time taken from Gangtok: 3 hrs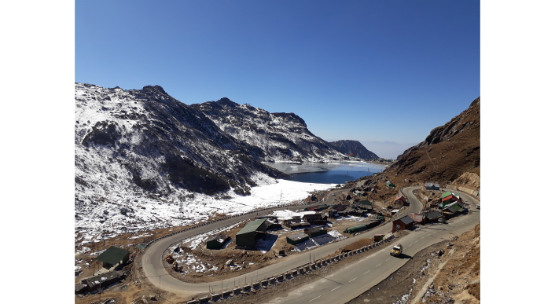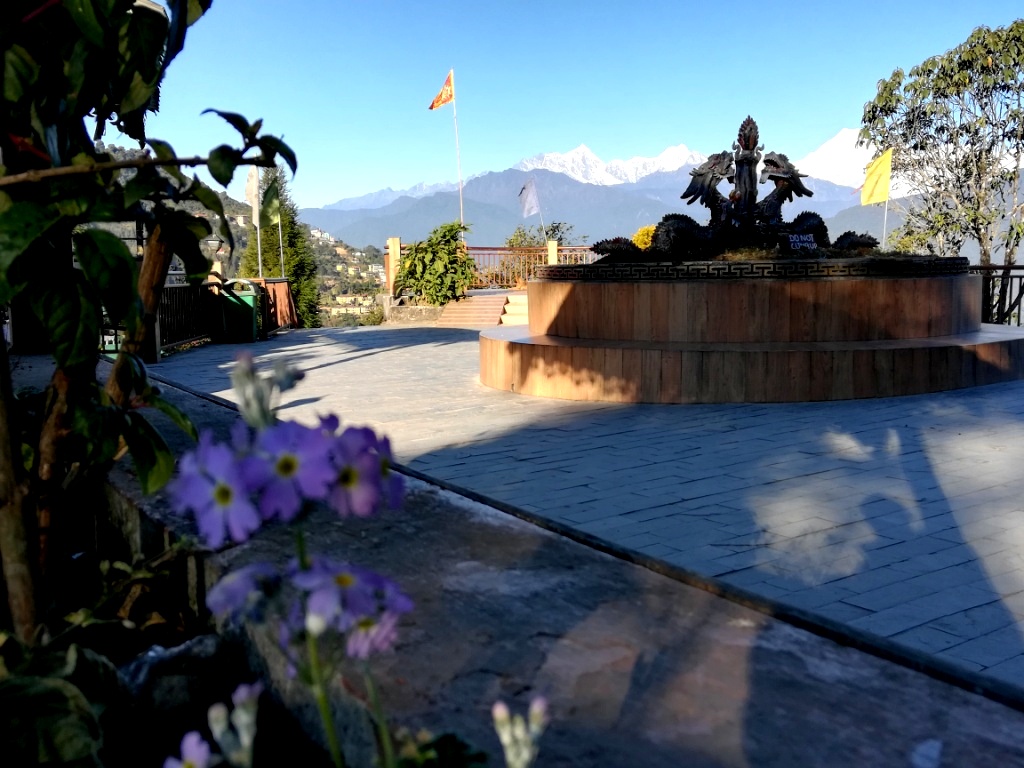 Tashi View Point
Tashi View Point is one of the major attractions of Gangtok and is located at a distance of 8 km from the main town. The place is a must visit for nature lovers as it offers great views of the imposing Himalayan mountains, specifically Mount Khangchendzonga and Mount Siniolchu. Also, you can enjoy spectacular views of Labrang Monastery and Phodong Monastery, which are located near the view point.

Time taken from Gangtok: 25 mins
Namgyal Institute of Tibetology
Namgyal Institute of Tibetology is a Tibetan museum in Gangtok. The NIT library holds one of the largest collections of Tibetan works in the world outside Tibet and a museum of Tibetan iconography and religious art. There are even shops where you can buy beautiful handicraft made by Tibetan people. 

Time taken from Gangtok: 10 mins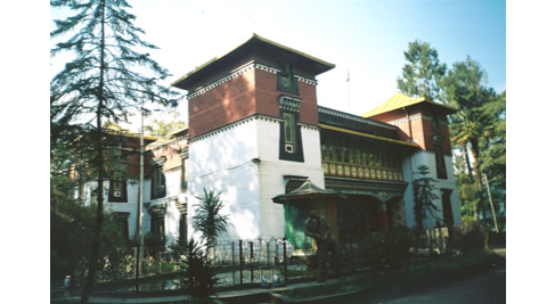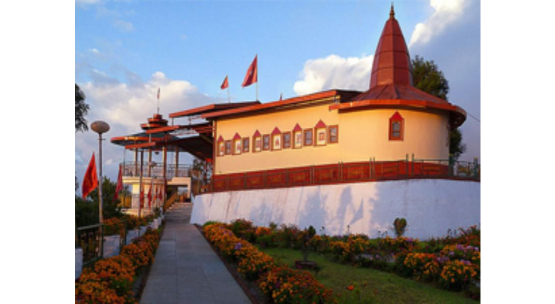 Hanuman Tok
Hanuman Tok is a Hindu temple complex that is located in the upper reaches of Gangtok. The temple is dedicated to lord Hanuman and maintained by the Indian army. According to the local legends, when Hanuman was flying with the "Sanjeevani" (mythological life-saving herb) to save Rama's brother Lakshmana, he rested at a spot for some time where his temple now lies. 

Time taken from Gangtok: 30 mins
Banjhakri Falls
Banjhakri Falls and Energy Park is a recreation centre and tourist attraction near Gangtok. The park's statuary and other displays document the Ban Jhakri, or traditional shamanic healer who worships spirits living in caves around the falls. Ban means "forest", and jhakri means "healer". You can also do boating at Banjhakri falls nowadays.

Time taken from Gangtok: 45 mins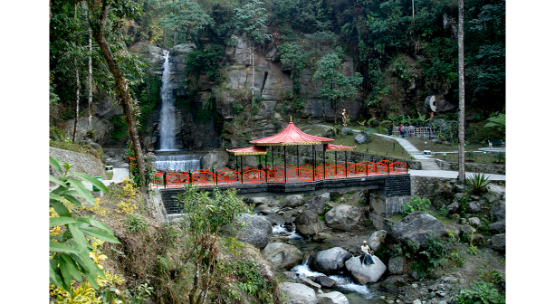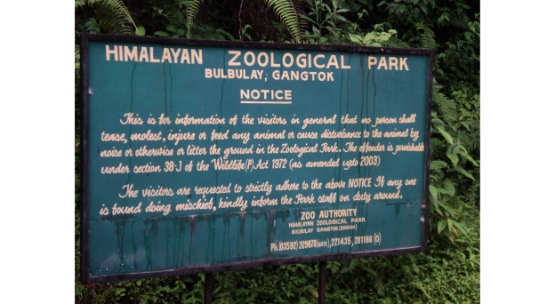 Himalayan Zoological Park
Himalayan Zoological Park is certainly a place for wildlife lovers in Sikkim. The park has been established, to preserve wildlife without disturbing the creatures in their natural habitat. Located in Bulbuley, the Zoological Park also tenders a splendid view of Mt. Khangchendzonga. The park houses a variety of fauna species found in the Himalayas. Some of them are Himalayan monal pheasant, Himalayan red panda, snow leopard cat, goral, Himalayan palm civet, Himalayan black bear, and crimson-horned pheasant.

Time taken from Gangtok: 20 mins
Gangtok Ropeway
If you are at Gangtok, you must surely experience the ropeway or cable car. The lowest point is at Deorali market and the highest point is at Tashiling (below Gangtok Palace). There is a midpoint stop at Nam-Nang. It is operational from Nam-Namg to Deorali. The cable car ride provides a spectacular view of Gangtok and surrounding areas in the brief 10-minute journey.

 Time taken from Gangtok: 10 min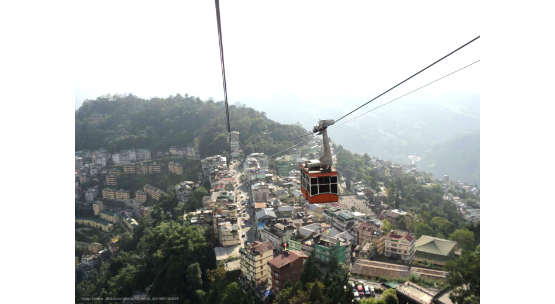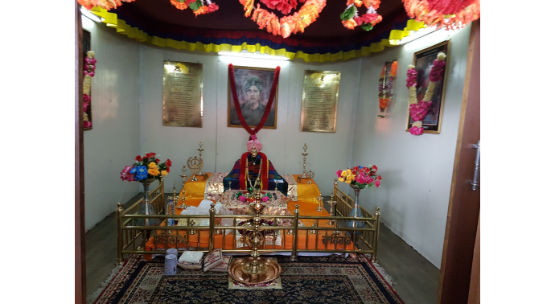 Baba Mandir
Memorial & temple honoring Indian army soldier, folk hero, and saint Baba Harbhajan Singh. It is near Tsomgu Lake. The mandir is very sacred where it is believed baba ji's soul is still there working day and night, looking after the border.

Time taken from Gangtok: 1hr 48min
Nathula Pass
Nathula Pass was a major passage between India and Tibet before it was closed in 1962. Located at an altitude of 14,450 ft, the road to Nathula passes through Tsomgo Lake. It is one of the highest motorable roads in the world and is richly surrounded by alpine flora. On a clear day you can even see the road winding down the Chumbi valley. Tourists are allowed to go close to the international border from where you can see Chinese soldiers on the other side of the barbed wire.

Time taken: 1 hr 51 mins