Pokhara is included in most travellers 'favourite city' list. This lakeside town has endless attractions. Pokhara is the perfect leisure destination in Nepal. Pokhara is popular as the 'Gateway to Annapurna Circuit' and offers an incredible opportunity for paragliding like no other destination. However, it maintains its poise and tranquility to serve as one travel place in Nepal that you can never forget. 

---
Place of Interest / Things to do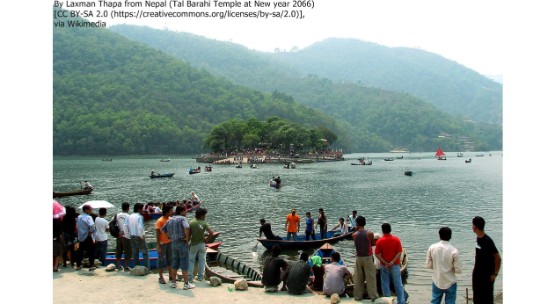 TEMPLE OF TAL VARAHI
The surrounding lake adds lot of grace to this most famous Hindu temple in Pokhara. Built in the 18th century it is dedicated to lord Vishnu in his boar incarnation. The temple has been comprehensively renovated over the years and pigeons have made it their permanent shelter. A must visit not only for the religious mind but also for regular tourists. 

Time taken from Pokhara: 22 mins
SARANGKOT
A small village that lies in the outskirts of the Pokhara city. You will also get a chance to view one of the most beautiful Annapurna Himalayan ranges. Most people come here at dawn or dusk, when the sun picks out the peaks, transforming them from a purple-pink to a celestial gold.

Time taken from Pokhara: 30 mins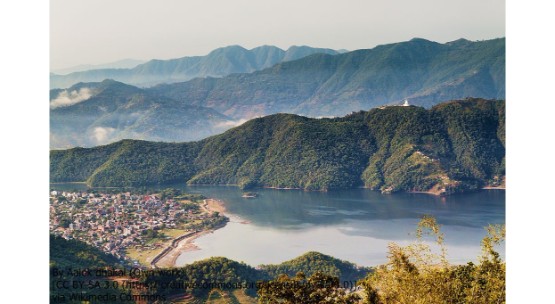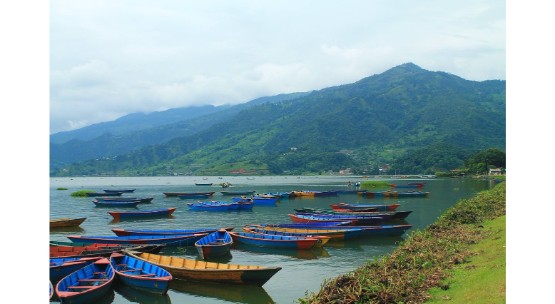 PHEWA LAKE
It is the second largest lake in Nepal. The Phewa Lake is one of the must-visit places in Pokhara. You can enjoy some of the best boating rides in this lake and at the same time it also lets you witness some quite moments sometime in the late afternoon.  There are lots of pub, restaurants, and bars along side the lake, and it is a wonderful place to enjoy the evening. A must visit.

Time taken from Pokhara: 26 mins