Bhaktapur boasts of rich architecture and an imposing Hindu temple, though many suffered demolition due to the tragic earthquake of 2015. One can still find enough temples and edifices to mesmerize with their exquisite architecture and art. The Bhaktapur Durbar Square is one of the best places to see the excellent architecture and carvings of the temple. Apart from temple hopping, Bhaktapur is known for souvenirs, pottery, puppets, masks, and cultural handicrafts that leave visitors spoilt for choice when it comes to shopping in Nepal.



---
Place of Interest / Things to do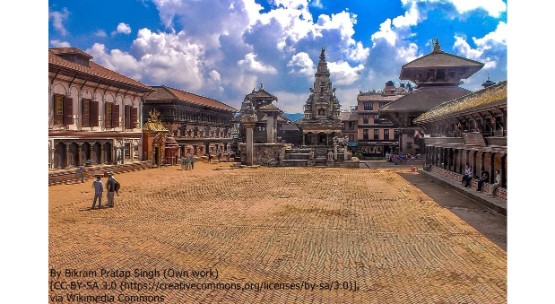 Bhaktapur Durbar Square
Bhaktapur Durbar Square is one of the major tourist attractions of Kathmandu valley. The courtyards, temples, palace buildings, statues, and monuments inside the square were constructed in different eras by Newari artists. Some of the major monuments and temples inside the Bhaktapur Durbar Square are the Golden Gate, 55- Window Palace Big Bell, Dog barking Bell, Siddhilaxmi Temple, Taleju Bhawani Temple, Statue of King Bhupendra Mall, National Art Gallery, Vatshala Temple and etc. In Newari dialect, the Bhaktapur Durbar Square is known as "Layaku."

Time taken from Bhaktapur: 5 mins
Dattatraya Temple
The Dattatraya temple is a three-storied, pagoda-styled temple constructed in the 15th century by King Yakshya Mall. The temple houses an idol of Dattatraya, a unified form of three principle Hindu gods- Brahma, Vishnu, and Shiva. The temple is believed to have been constructed out of a single tree.

Time taken from Bhaktapur: 3 mins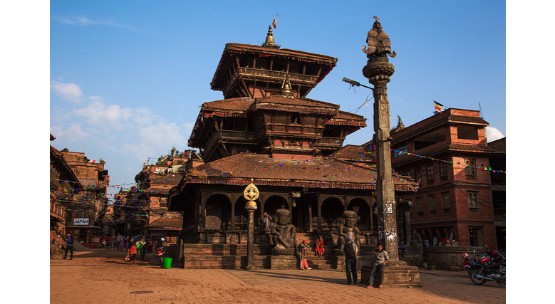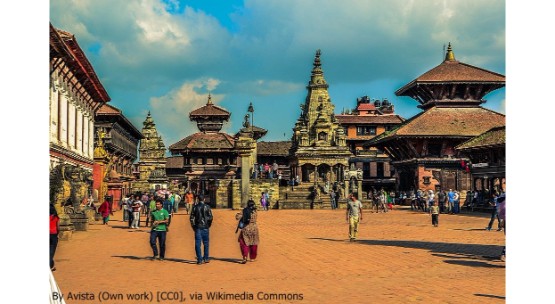 Doleshwor Mahadev
This temple is worshiped as the head of the Lord Kedarnath. According to the long-held belief, the head of the deity originated in this place while the remaining part of the body is located in Kedarnath of India. A large rock outcropping amidst green forests is worshiped as a representation of Lord Kedarnath. People can touch and worship the stone deity only three times a year during Shiva Ratri, Akshaya Tritiya, and once on the Nepalese month Bhadra to mark the day the sacred rock was declared the head of Lord Kedarnath Mahadev.

Time take from Bhaktapur: 23 mins