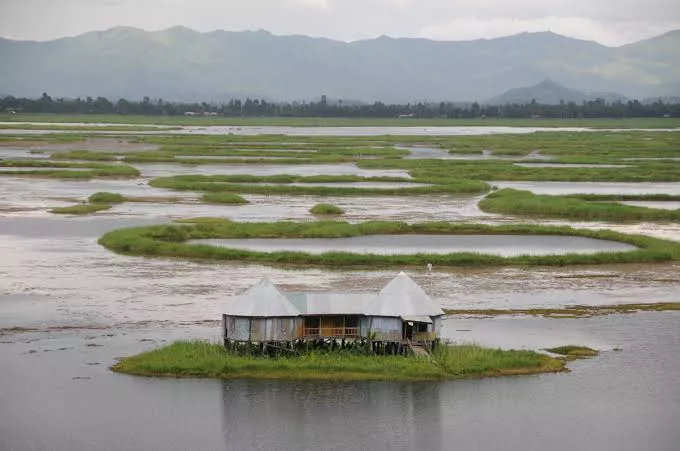 The largest fresh water lake in India's North-East. From Sendra Island, visitors get a bird's eye view of life on the lake on small islands that are actually floating weeds associated with which are various aspects of life of the local inhabitants. The local dwellers live in the backdrop of the shimmering blue waters of the Lake, labyrinthine boat routes and colorful water plants. The Sendra Tourist Home with an attached Cafeteria is a sought after tourist spot. Boating and other water spots are organised here at Takmu Water Sports Complex.
---
Place of Interest / Things to do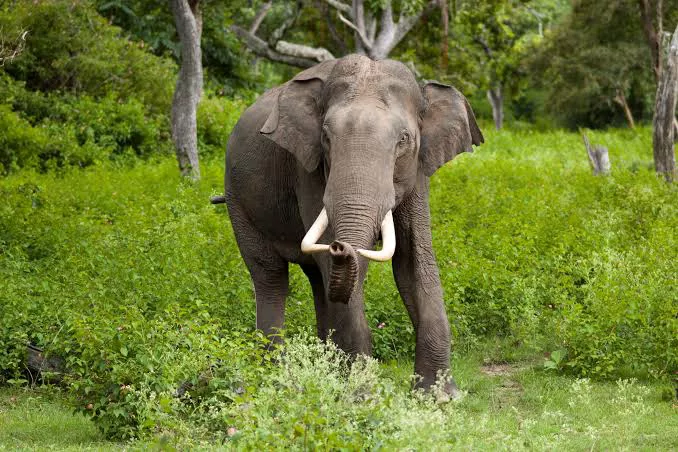 Keibul Lamjao National Park
The only floating National Park in the world, the Keibul Lamjao National Park located on the Loktak Lake is the last natural habitat of the "Sangai", the dancing deer of Manipur. A glimpse of the deer in this unique wetland ecosystem is a must for any wildlife enthusiast. Other wildlife to be seen include: Hog Deer, Otter, a host of water fowls and migratory birds, the latter usually sighted during November to March. The Forest Department of Manipur maintains watch towers and two rest houses within the park.

I.N.A., Memorial Moirang
This town also has a special place in the history of India's Freedom Struggle. It was at Moirang that the flag of the Indian National Army was first unfurled on April 14, 1944. The INA Museum which has a collection of letters, photographs, badges of ranks and other war memorabilia reminds the visitors of the noble sacrifices made by the INA soldiers under the charismatic leadership of Netaji Subhas Chandra Bose.