The beautiful valley of Paro encapsulates within itself a rich culture, scenic beauty, and hundreds of myths and legends. It is home to many of Bhutan's oldest temples and monasteries, national museum, and the country's only airport. Paro is also one of the most fertile valleys in this kingdom, producing a bulk of the locally famous red rice from its terraced fields.

---
Place of Interest / Things to do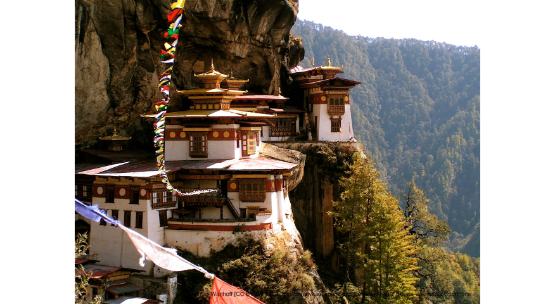 Tiger's Nest
Tiger's Nest or Taktsang Monastery is one of the most popular Bhutan tourist places in Paro, known for the beautiful and the sacred monastery of Guru Rinpoche. It is considered as a place of pilgrimage and is an easy half a day's trek, which gives you the panoramic views of the Paro valleys

Time taken from Paro: 22 mins 
Rinpung Dzong
Rinpung Dzong is a beautiful dzong (fort) with towering walls built in the 16th century. Known as the Fortress on a Heap of Jewels, Rinpung Dzong is among the best tourist places in Bhutan and a classic example of Bhutanese architecture and deep-rooted traditions.
Time taken from Paro: 10mins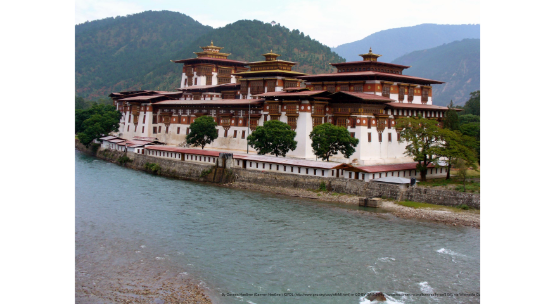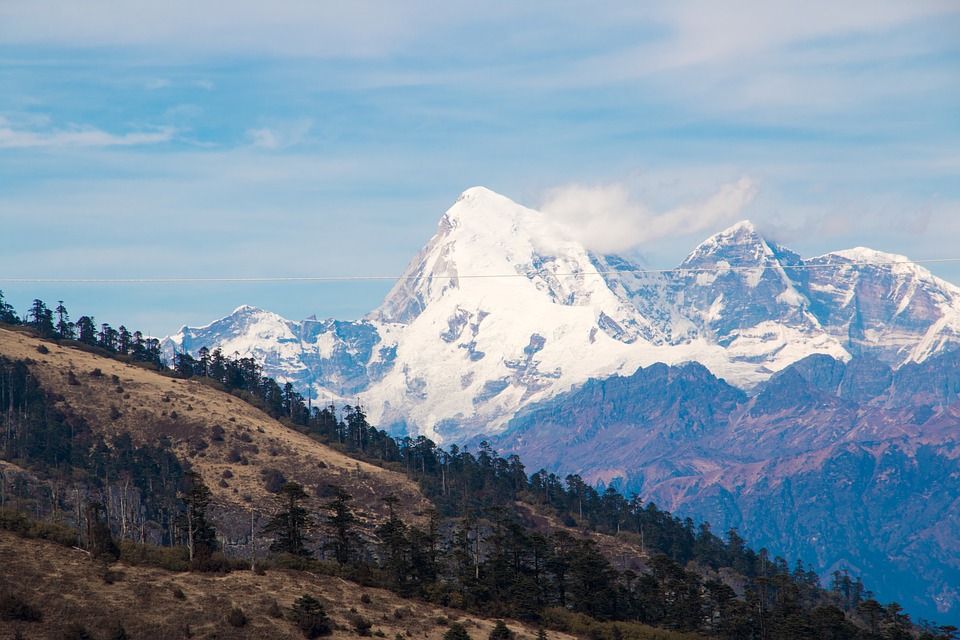 Chele La Pass
Located at an altitude of about 3,989 meters, Chele La Pass is among the popular places to see in Bhutan. The magnificent pass is en route Haa Valley in Paro.

Time taken from Paro: 1 hr 12 mins
Ta Dzong
Ta Dzong serves as the national museum of the country. It holds a fascinating collection of art, relics, religious thangkha paintings, and Bhutan's exquisite postage stamps. The museum's circular shape augments its varied collections displayed over several floors.
Time taken from Paro: 11 mins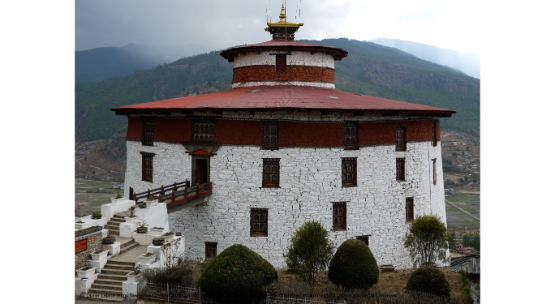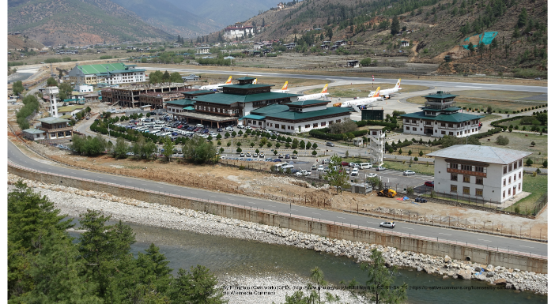 Airport Viewpoint
The international airport of Bhutan is among the top 10 most stunning and beautiful airports in the world. It is also counted among the 10 most challenging airports in the world, and only 8 pilots are certified to land the planes here. Paro airport is something you should eye for. The vibrant green valley with gushing sound of Paro river below, stunning blue sky above, and high mountains around the Paro valley all makes for an enchanting picture. Don't miss the sight of departing flights, which in itself is an experience.

Time taken from Paro: 30 mins
Drukgyel Dzong
Drukgyel Dzong, which translates to "the fortress of victory", is a famous archaeological site in Bhutan, situated on a ridge in upper Paro. The Dzong continued as an imperative monument connecting Bhutanese people with the events that led to the maintenance of the country's sovereignty. It also used to be the summer residence of Ringpung Rabdey. If weather permits, Bhutan's holy peak, Mt. Jumolhari, can be seen in the backdrop.

Time taken from Paro: 2-3 hrs