A little of history and whole lot of nature makes Majuli the best place to visit in Assam. It is the world's largest riverine island. Majuli is a birdwatcher's paradise and camera wielders are sure to get hooked to this place. With almost no hotels, Majuli is a one of its kind place that you will ever get to visit in India. Homestays are the only option here but during the stay one gets a chance to witness the lifestyle of the people of here.

Mostly inhabited by tribals, the culture of Majuli is unique and quite interesting and is one of the key reasons why people love this place so much. It is also called the cultural capital of Assam. The festivals celebrated here are all joyous and vibrant. The main festival in the town of Majuli is called Raas and witnessing it is an interesting spectacle.
---
Place of Interest / Things to do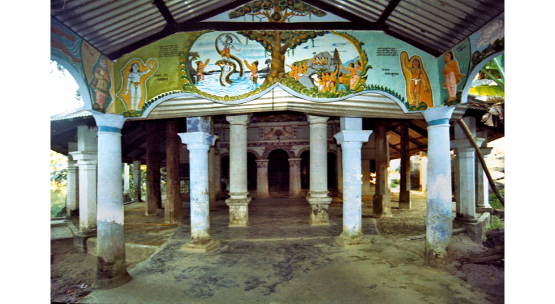 KAMALABARI SATRA
The heart of all that is religious in the island, the Kamalabari Satra is the centre for all things related to culture, literature, art, and music. The beautiful structure is slightly old and dilapidated but the intricate designs on the walls and ceilings are just as bright as they were when they were made. A must visit for those looking for a quick lesson in Assamese history, the Kamalabari Satra is a wonderful place to start your trip while in Majuli.

Time taken from Majuli: 25 mins
DAKHINPAT SATRA
Known for having the patronage of the Ahom rulers, the Dakhinpat Satra is a regal monument known for its religious as well as cultural importance. The festival of Rasotsava is celebrated here. On a full moon, the place is host to the festival's highlight, the Rasleela, which is performed here by local artists.

Time taken from Majuli: 39 mins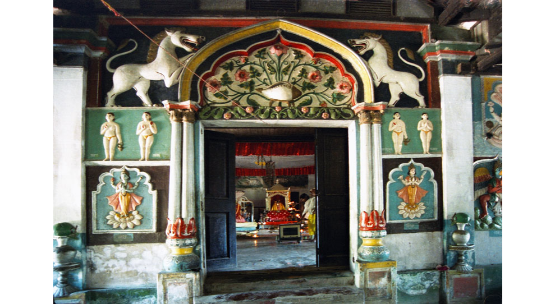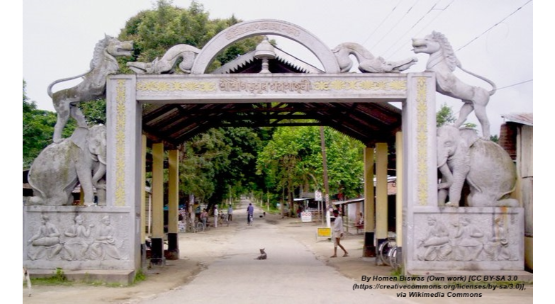 GARMUR
The holy space of Garmur is home to the religious centre of the Vaishnavite tradition. It has numerous intricately carved pillars that hold up the roof under which the praying area is located. The place also has artifacts and literature related to the Vaishnavite tradition for all those who want to learn more about the local culture. Considered to be one of the most prominent religious centres, the Garmur is certainly a place to visit for the serenity it gives.

Time taken from Majuli: 1hr 50 mins