The unassailable charm of Arunachal Pradesh draws thousands of tourists to the state every year. With a pristine landscape, lakes, peaks, and mountain passes, it truly is a land of unlimited travel opportunities. Jung is an small village on the main road connecting Tawang. This quaint village is the starting point for the GoriChen trek as well as Nuranang Falls. The Monpa community are the main inhabitants of this village.
---
Place of Interest / Things to do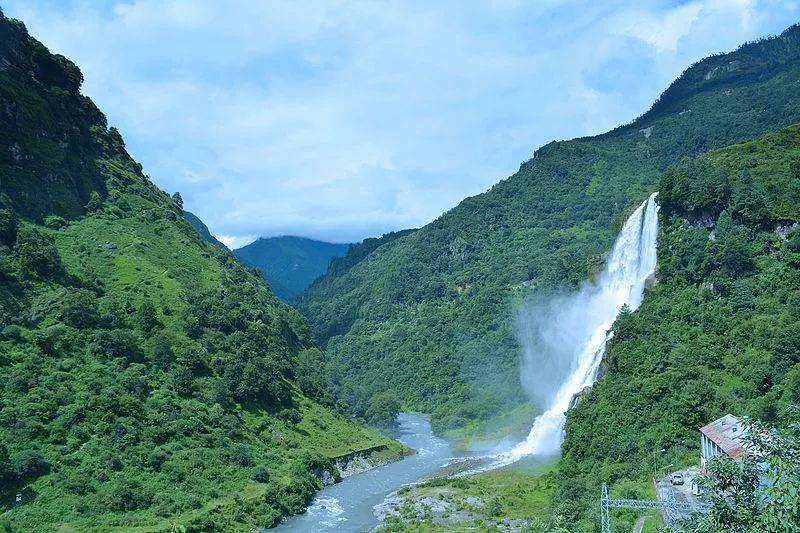 Nuranang Waterfalls
One can visit the famous phong- phongma waterfall about 40 Km drive from Tawang. Also popularly known as Nuranang waterfall or the Jang Falls. Nuranang Falls, some 100 metres high, is located in the Tawang district of Arunachal Pradesh, India. It is one of the most spectacular waterfalls in this part of the country, yet is unknown to many travelers.

Gori Chen Base Camp
A trek to the Gorichen Peak is only for the seasoned climbers as it is a rocky and icy peak that is known to challenge even the best mountaineers. Apart from the alluring peak and its surroundings, you can also get to see the Monpa tribe who inhabit the villages along the trekking route. For this tribe, the Gorichen peak is a sacred peak that protects the locals from all evil and hence, is locally referred to as Sa-Nga Phu which translates to the Kingdom Of Deity. The route is from Chokersam, Namshu, Chander, Thungri, Changla, Potok, Lahap, Tse La Pass. Mago, Chokersam