Trek in Bhutan
Duration :11 days, 10 nights
PRICE : Make enquiry to get price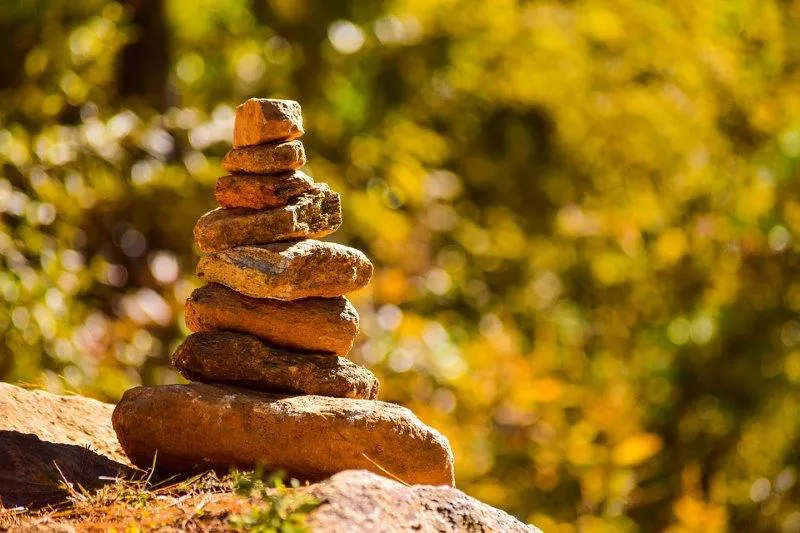 DAY 1:
Arrival – Paro, Bhutan
On your arrival to Paro, Bhutan, you will be received at Paro International Airport in Bhutan by TourGenie's Bhutan representative who will then take you to town for refreshment.
You will then drive to your hotel for lunch and to freshen up. Post lunch, you will visit the National Museum of Bhutan and Paro Rinpung Dzong, the District Administrations' and Religious activities' centre of Bhutan. National Museum of Bhutan is a cultural museum in Paro, western Bhutan. It's situated in the renovated ta dzong (watch tower). 
Drive back to your hotel and rest for the day. 
The next day's activity will include acclimatizing for your exciting Bhutan trek.
In the following days of your trek in Bhutan, you will journey through pristine landscape, lakes, and flowering meadows of Bhutan; interact with rural people of Bhutan; experience local hospitality; trek to Tiger's Nest in Paro, Bhutan, and do a bit of Bhutan sightseeing.
DAY 2:
Paro (Chelela drive) - Thimphu, Bhutan
Post breakfast, drive up to Chelela Pass (3800m; the highest paved motorable point in Bhutan) to get used to the altitude for the next day's trek (altitude acclimatization is important before embarking on any trek). The drive is a long somewhat lonely stretch that goes zigzag up the mountains of Bhutan until you finally reach the pass. The pass is marked with lots of fluttering prayer flags, and once there, you can go for a short trek up the mountain ridge to get spectacular views of Mount Jomolhari, Paro Valley, and Haa Valley, the famous tourist spots of Bhutan. 
Drive back down to Paro, Bhutan, and have lunch in town. Start your drive to Thimphu, the capital of Bhutan (Thimphu was formerly known as the summer capital of Bhutan). Once there, you will check in to your hotel and later go on a short trip to Takin Conservation Centre, located in the Motithang district of Thimphu, Bhutan, and then to Tashichho Dzong of Bhutan. 
Takin is the national animal of Bhutan and is a vulnerable species of goat-antelope native to Bhutan, India, and China.
After your short excursion, you will go back to the hotel. You can spend you evening walking around this charming town of Bhutan on your own or with your Bhutan tour guide.
You overnight stay is at a hotel in Thimphu, Bhutan. Get a good night's sleep to energise yourself for the next day's trek in Bhutan.
Trek tip: During your trek in Bhutan, make sure you're carrying a wide mouth water bottle with a water filter (like LifeStraw). On a multi-day trek, this is a life saver.
DAY 3:
Geynikha-Gur (Bhutan trek)
In today's trek, you will cover a distance of 5 km. The trek will take around 4 hours. 
Post early breakfast drive to Geneykha and then start your trek from the road end point. You will first trek down the Bhutan valley and come to a suspension bridge. After crossing the suspension bridge, the trek trail heads west for a while. Then the trek trail climbs steeply towards the south to a rock platform and a crest at 3200 meters. A further trek of about 2 hours leads to a camp in a forest clearing at 3350 meters. The trek today is fairly moderate. 
Get a good night's rest to prepare for the next day's trek in Bhutan.
Trek tip: To keep your energy levels up throughout the trek, always carry small high-energy snacks such as a pack of trail mix, dry fruits or nuts, chocolates, and energy bars.
DAY 4:
Gur–Labatamba (Bhutan trek)
Today's trek is a bit strenuous as you cover 12 km in 5 hours. 
Trek a distance of 4240 meters for a view of spectacular Dagala Village of Bhutan. You will trek though several herders' camps en route to the foot of the broad Labatamba Valley, Bhutan, at 4300 meters near Utso Lake where plenty of golden trout flourish. There are many lakes in the vicinity, which add to the spectacular natural richness of Bhutan. 
Camp near the lake.
Trek tip: Carrying a torchlight or flashlight can be handy in case it gets late or dark while coming back from the day's trek.
DAY 5:
Labatamba–Panka (Bhutan trek)
Today's trek will cover 8 km in 4 hours.
The trek trail climbs along the western side of the lake after 4500 meters, where there are spectacular mountain views. From the pass the trek trail makes a steep descent to another lake at 4350 meters. You will need to complete a short trek beyond the lake, which leads to the valley and then trek onwards to Panka, Bhutan at 4000 meters.
Trek tip: Carry sunscreen, sunblocks, and lipbalms to prevent sunburns during the trek.
DAY 6:
Panka halt (Bhutan trek)
Trek the entire day to explore the mountains and lakes in between the high valleys in this region of Bhutan. Bhutan provides spectacular natural vistas one can get lost in for hours. 
Trek tip: Carry a basic medical kit during the trek with antiseptic creams for burns and bruises, antiseptic lotions, bandages, etc. 
DAY 7:
Panka–Talakha (Bhutan trek)
Today's trek will cover a distance of 8 km in 4 hours. 
You will need to trek through the route that leads north, crossing a pass at 4000 meters. The trek trail then climbs along the side of the ridge to a crest at 4270 meters. On today's trek you can experience the view of the Dagala range and a view of Thimphu, far to the North of Bhutan. You need to then trek down, through forests, to Goemba and the village of Talakha (3083 meters), Bhutan.
Trek tip: Carry a hand sanitizer and use it generously throughout the trek to keep check of germs.
DAY 8:
Talakha–Chamgang (Bhutan trek)
Today's trek will cover a distance of 3 km in 3 hours.
Trek downhill on a steep trail to Chamgang from where the vehicle will pick you up and drive you to Thimphu, Bhutan.
Overnight at a hotel in Thimphu, Bhutan. Tomorrow you will get a break from the usual trek as you head out on a day's excursion to different tourist attractions in Thimphu, Bhutan.  
Trek tip: Carry a multi-purpose toolset such as a Swiss Knife with you on a trek. You will be surprised how handy it is during a multi-day trek.
DAY 9:
Thimphu, Dochula excursion–Drive to Paro, Bhutan
After breakfast, visit Jungshi Handmade Paper Factory of Bhutan, which produces paper using traditional Bhutanese methods. The paper products at the factory are made from Daphne and Mulberry plant bark. There is a small shop at this Bhutan factory that sells a variety of paper and stationary produced from paper made at the factory. 
Next, visit National Institute of Zorig Chusum, Bhutan, which was introduced to the country in the 15th century by Terton Pema Lingpa, also known as great treasure discoverer. The traditional arts and craft represent the knowledge and ability that has been handed down to master craftsmen and artisan through each generation of Bhutan. This institute of Bhutan offers an opportunity and scope for learning arts and crafts, especially for students coming from poor family backgrounds in Bhutan. The students have their own showroom for the visitors, and the prices are at cheapest rate in the city. The amount of money they make is used for their further education and training purposes. The Royal Government of Bhutan is heavily invested in providing quality education to the children of Bhutan.
Drive to Bhutan's Dochula Pass (3,100 m). Dochula Pass is a mountain pass in the snow-laden Himalayas lying within Bhutan. On a sunny day, you can get stunning views of the Himalayan ranges of Bhutan. The Dochu La Pass of Bhutan is probably the best known mountain pass in Bhutan. Located at an altitude of 3150 meter above sea level, the Dochu La Pass of Bhutan is about 30 kilometer away from the capital city Thimphu and the road to Punakha, Bhutan. On a clear day in Bhutan, the pass offers visitors a spectacular view of the majestic eastern Himalayan Ranges of Bhutan. A cup of hot coffee or tea at the pass has almost become part of tradition for people travelling to and fro from Punakha to the capital city of Bhutan.      
There is a small cafeteria at the pass that offers a chance for travellers to enjoy a hot beverage or a snack. It is located just off the road and overlooks the pass and is an ideal place to sit back, relax, and enjoy the view. Another striking feature at the pass is the 108 Druk Wangyal Khangzang chortens that were built for the well-being of all sentiment beings on earth. The 108 chortens were built as a tribute to the kings of Bhutan for their selfless service and leadership they offer to the people of Bhutan. These stupas or chortens of Bhutan also represent the love, appreciation, and loyalty the people of Bhutan have towards the king of Bhutan.                                         
Come back down to Thimphu, Bhutan, have lunch, and then leave for Paro, Bhutan.                                                                                  
Overnight at a hotel in Paro, Bhutan. Next day you will trek to the famous Tiger's Nest in Bhutan. 
Trek tip: Keep a hard copy of the trek route or map as many places won't have cell network for the GPS to work.
DAY 10:
Paro, Taktsang (Tiger's Nest) trek (Bhutan trek)
Have early breakfast and drive up to the base of Taktsang Monastery (Tiger's Nest) of Bhutan, the most famous and sacred site among all the places in Bhutan. Guru Padmasambhava is said to have come riding on a flying tigress to this place and meditated in a cave for 3 months. It wasn't until Zhabdrung Ngawang Namgyal came to this place and meditated that it gained the popularity that it has now. The present structure of this monastery in upper Paro Valley, Bhutan, is said to be built in the 15th century but was destroyed by fire in 1998 and then restored.                                       
The trek is about 2 hours till the top through wide pathways that were built during the restoration works. One hour into the upward trek, there is a tea point from where you get a very good view of the monastery; they also serve lunch here. From there it's about another 45 minutes trek to the 2nd view point and the highest point in the trek.                                                   
Overnight at a hotel in Paro, Bhutan.
Trek tip: Carry a power bank just in case. Batteries drain easily when taking lots of photographs and videos.
DAY 11:
Departure
We hope you had a wonderful trek in the picturesque land of Bhutan and made some happy memories of your Bhutan trek trip. We await your return for another exciting trip with us in Bhutan.
Other famous trek routes in Bhutan include: Druk Path trek (short trek, which follows an ancient trade route), Druk Path trek (an extension of the Laya Gasa trek), Duer Hot Springs trek (trek follows an old expedition route to Gangkhar Puensum), Dagala Thousand Lakes trek (short day trek, which passes through various high altitude lakes), and Bunthang Owl trek (short trek route).
INCLUSIONS
All applicable transfers & sightseeing by Tata Sumo/ Innova as per the itinerary, not at disposal.
Accommodation on the mentioned hotels during the trek for duration mentioned in the itinerary.
Meals on CP / MAP / AP basis.
EXCLUSIONS
GST @ 5 % or as applicable.
Sightseeing entry fees, guide charge, camera fee, any up-gradation charges.
Cost for service not mentioned under the "cost includes" heads.
Cost for airfare, train fare, or any other internal fare.
Personal expenses such as laundry, soft drinks, mineral water, porter, tip etc.
Difference in cost arising due to change in fuel price.
Difference in cost arising due to extra usage of vehicle other than scheduled mentioned in the itinerary.
ENTRY POINTS
Paro Airport
Hasimara Railway Station
Phuentsholing Bus Stop