Leisure Tour Package: Kamakhya - Shillong - Cheera
Duration :5 days, 4 nights
PRICE : Make enquiry to get price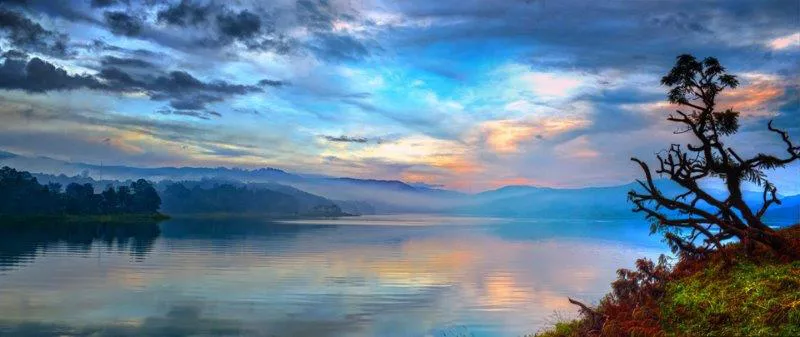 DAY 1:
Arrival - Guwahati
We will pick you up from Guwahati airport/Guwahati railway station and drive you to your hotel. 
The city of Guwahati is the largest metropolis in NE India. Guwahati is also a major riverine port city. Guwahati is fondly known as the "City of Temples," making it a popular pilgrimage destination. The main attraction for anyone visiting Guwahati is Kamakhya Mandir. You will get to experience the religious fervor of devotees at Kamakhya Mandir on your sightseeing tour the next day.
Tonight you will be staying at Hotel Lily.
DAY 2:
Guwahati Sightseeing (including Kamakhya Mandir in Guwahati)
There are many places to visit in Guwahati. After your breakfast, we will take you for local sightseeing around Guwahati including Kamakhya Mandir. Kamakhya Mandir is a 16th-century temple. Kamakhya Mandir is the most famous Hindu temple in Guwahati. Kamakhya Mandir was built by the devotees to offer their devotion towards the mother goddess Kamakhya.
You can take a leisurely stroll around Kamakhya Mandir. Kamakhya consists of 4 chambers: a garbhagriha and 3 mandapas. If you happen to visit Kamakhya in June, an interesting occurrence takes place. Every year in June, the waters of Brahmaputra River near Kamakhya turn red. It is believed that the goddess Kamakhya 'menstruates' during this period.
The serenity and the peaceful environment surrounding Kamakhya Mandir along with Kamakhya Mandir's scenic backdrop of the mesmerising Nilachal Hill make it an unforgettable sight to behold. You can buy prasad and souvenirs from the shops near Kamakhya Mandir.
Throngs of tourists visit Kamakhya Mandir during the occasion of Ambubachi. During this time a huge mela is set up in front of Kamahkya. Devotees often get an auspicious red cloth that's dipped in the pond of red water at the back of Kamakhya Mandir. However, during this time, the main door of Kamakhya is closed for visitors. No rituals take place inside Kamakhya during this time.
Note: The services of Pandas at Kamakhya are chargeable.
Once you've finished offering prayers at Kamakhya Mandir, we will also take you to visit other famous temples in Guwahati such as Umananda Temple, which is a Shiva temple located at Peacock Island in the middle of Brahmaputra River; Balaji Temple; Bhimasankar Jyotirlinga; and also Assam State Zoo cum Botanical Garden, which is the largest of its kind in the North East region and is spread across 432 acres. The zoo is located within the Hengrabari Reserved Forest in Guwahati.
Guwahati offers tourists delightful river cruises. In the evening you will go on a river cruise down Brahmaputra River, which is subject to weather conditions and availability and will be on direct payment basis.
You will spend your evening at Hotel Lily.
DAY 3:
Guwahati - Shillong (110Kms/3Hrs)
After your breakfast you will leave behind the bustling city life of Guwahati and drive to the peaceful hills of Shillong. On the way you will visit Umiam Lake, which is also known as Barapani or big water, and is a scenic place tucked away amidst the hills of Meghalaya. You will go for a local sightseeing of Shillong covering places such as the beautiful Wards Lake, known locally as Pollock's Lake or Nan Polok. You will also visit Lady Hyderi Park, Don Bosco Museum, and the golf course.
In the evening you can go for some souvenir shopping at Police Bazaar and take some locally made goods back home for friends and family.
After your sightseeing you will be checking in to café Shillong B&B. You will be spending your night here.
DAY 4:
Shillong – Cherrapunjee – Shillong (60Kms/2 ½ Hrs)
 After your breakfast we will take you for an excursion to Cherrapunjee. You will first visit Nohkalikai Falls. Nohkalikai Falls is around 5 km from Cherrapunjee and is the fourth highest waterfall in the world. Other places you will be taken to visit are Seven Sister Falls, Eco Park, Mawsmai Cave, Arwah Cave (15 minutes of trekking to the main spot), and Dainthellen Falls. 
On the way you will also visit Elephant Falls, Shillong Peak, and Mawkdowk view point where you can go for zip lining. 
Later you will go back to Shillong and to your hotel where you will spend the night.
DAY 5:
Shillong – Guwahati drop
After breakfast, we will drive you to Guwahati airport/ railway station. We hope you take back happy memories of Guwahati and await your return for another exciting trip with us.
INCLUSIONS
All applicable transfers & sightseeing by Tata Sumo/ Innova as per the itinerary, not at disposal.
Accommodation on the mentioned hotels for duration mentioned in the itinerary.
Meals on CP / MAP / AP basis.
Parking charges at Kamakhya and other sightseeing places.
EXCLUSIONS
GST @ 5% or as applicable.
Sightseeing entry fees, guide charge, camera fee, any up-gradation charges.
VIP entry fee to Kamakhya Mandir.
Offerings at Kamakhya Mandir.
Cost for service not mentioned under the "cost includes" heads.
Cost for airfare, train fare or any other internal fare.
Personal expenses such as laundry, soft drinks, mineral water, porter, tip etc.
Difference in cost arising due to change in fuel price.
Difference in cost arising due to extra usage of vehicle other than scheduled mentioned in the itinerary.
ENTRY POINTS
Lokpriya Gopinath Bordoloi International Airport (Guwahati)
Guwahati Railway Station
ISBT (Guwahati)