8 nights River Cruise Tour Package
Duration :8 days, 7 nights
PRICE : Make enquiry to get price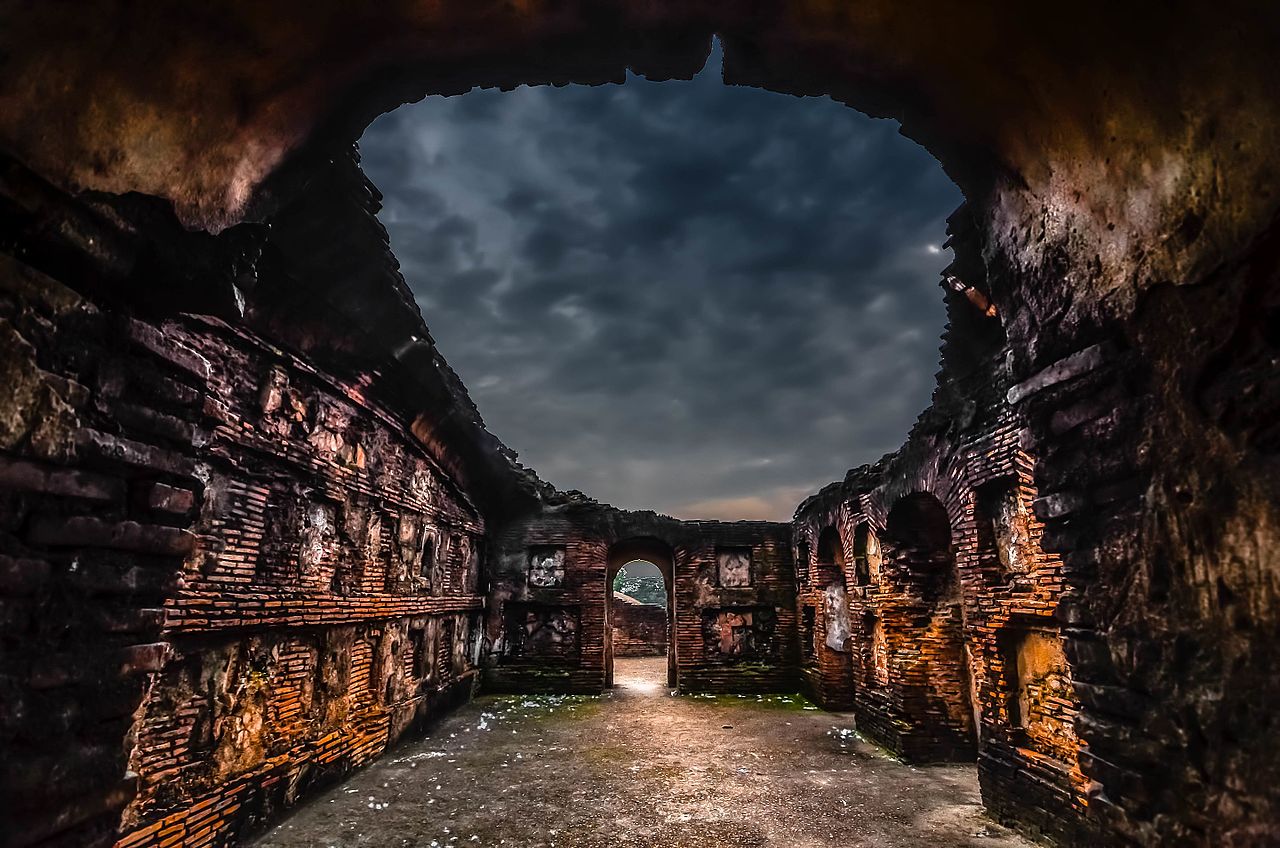 DAY 1:
Arrive Jorhat / Neamati Ghat / River Cruise /Sail (River Cruise sets sail at 15:00 hours).
Drive to Neamati Ghat - On arrival at the Jorhat Airport,youwill be met in the receiving area and with packed lunch drive to Neamati Ghat to board the River Cruise.
Everybody will gather for introductions, safety briefing and are ushered to the cabins. All gather on the open deck to enjoy the first sail and scan the river for a fleeting sight of the Gangetic Dolphins.
The evening starts with a detailed discussion on 'Sibsagar and the Ahom Civilization'.
Soon the River Cruise drops anchor, andyouproceed for 'Welcome Dinner'.
Overnight on board River Cruise (Packed L, D)
DAY 2:
Neamati Ghat / Sibsagar Visit / Tea Estate Home Hosted Lunch
After an early breakfast, you will start your day-excursion to Sibsagar, the ancient city and capital of the Tai-speaking Ahoms who came in the 13th Century AD to the area from the north-east and were essentially of Tibeto-Burman origin. Sibsagar town literally means 'the ocean of Lord Shiva' as it is built around a huge man made water tank ordered by the Ahom Queen.  
The Shiva Dol, constructed in the year 1734 is believed to be the highest Shiva temple in India.youvisit The Talatal or Kareng Ghar, the palace of the Ahom Kings and the Rang Ghar, an amphitheater, a place of entertainment or important meetings for the Royals and their guests. Thereafter,youdrive to a Tea Estate for a relaxed afternoon whereyouenjoy a traditional Assamese lunch with the Tea-estate family who have been involved in the tea business over a period of a century. Here, you will get your beverages and explore the lawns and proceed to indulge in traditional Assamese cuisine.
We return to River Cruise by sunset and enjoy a relaxed evening in the Soma lounge before proceeding for dinner. 
Overnight on board River Cruise (B, L, D)
DAY 3:
Majuli Visit / Mishing Village and other tourist places visit
You will start the day with Yoga or go for a walk along the swamps to catch a sight of owls, orioles, changeable eagles, adjutant storks, sea gulls, kingfishers, swallows and many more.
Post breakfast, you will sail towards Majuli, a cosmos of Assamese culture where various philosophies co-exist and thrive.
After breakfast,youenjoy a discussion on 'Majuli', the seat of Vaishnav culture and proceed inyour tenders (small boat) to the mainland where a drive takes us to a scenic corner of a Satra for an interesting cultural performance by Satriya singers and dancers. Next,youdrive to Kamlabari Satra to witness the Vaishnavite priests dancing to the rhythm of cymbals, drums and chanting in the temple premise.
You will enjoy hot lunch on River Cruise and sail towards the closest Mishing Village or other tourist places.
The Mishings live on the bank of river in 'Chang ghar', houses with raised platform. All Mishing women are expert weavers. The indoor life of a Mishing person revolves around the kitchen area where the family can get together.
After the Mishing Village, River Cruise heads towards Dhansiri Mukh where the waters of Brahmaputra and Dhansiri meet, whileyouenjoy a discussion on 'Assam, its geographical location & importance'. You can the enjoy the evening under the stars on a deserted island and proceed for dinner.
Overnight on board River Cruise (B, L, D)
DAY 4:
After Yoga and an early morning walk on a deserted island, River Cruise sails towards the Eastern Range of Kaziranga for boat Safari. You may then enjoy breakfast and a discussion on 'The River Brahmaputra and the life that exists alongside'.
We proceed for the safari in your tenders (small boat) for about two hours. The shores are high but one can see roof turtles on protruding drift wood, water lizards, otters, elephants, wild buffaloes, rhinos, darters, herons, pied kingfishers, white throated kingfishers, serpent eagles and many more. The sightings are always determined by the weather conditions.
We return for lunch. This eveningyouenjoy the Chef's Cooking Demonstration followed by a discussion on 'Tea, Silk and Jute in Assam.'
Enjoy dinner on River Cruise.
The evening on a deserted island with bonfire is always unusual. You will then enjoy dinner on River Cruise.
(Bonfire may be avoided if a suitable sandbank cannot be found or ifyouexperience inclement weather conditions)
Overnight on board River Cruise (B, L, D)
DAY 5:
Weavers Village at Bishwanath Ghat / Visit Tea Estate And / Or Jute Mill Visit and other tourist places.
After Yoga/walk on the deserted island and breakfast,youenjoy an interesting discussion on 'Kaziranga and the wild life in India'. Thenyoustep intoyour tenders (small boat) to go to the shores of Bishwanath Ghat.
We visit the Shiva Dol in reverence of Lord Shiva and there is no way thatyoucan avoid the women with their weaves.youenjoy a walk through the village and see how this suburban village thrives.
We sail on for the next couple of hours and enjoy a relaxed lunch and reach Silghat. Take a short drive to the Kaliabore tea estate, which is a vast expanse of undulating land with tea bushes, watching the tribal women pick tea leaves.youproceed to the tea factory to see the process of finally producing Assam Tea and coming to terms with 'all that goes into preparing a cup-of-tea.' (The tea factory is not operational from mid-December to mid-February as the tea is at its dormant stage during this time of the year)
Co-operative Jute Mill
We return to where the ship is anchored. Close by a co-operative Jute Mill is an interesting place to understand how the Jute fibre takes the form of very Eco-friendly gunny bags.
By sunset,youenjoy a cultural evening on the ship.youhave an early dinner and retire for the evening.
Overnight on board River Cruise (B, L, D)
DAY 6:
Drive out towards the Kaziranga National Park of Assam
We rise very early today and after a warm cup of tea and some snacks, drive out towards the Kaziranga National Park. The most prized inhabitant of Kaziranga is the Greater One-Horned Indian Rhinoceros, but the Park is home to as many as 180 different mammals including wild elephants, tiger, deer, Asiatic wild buffalo and a rich variety of birds.
We reach the Kohora Mihimukh range of the National Park and are ready to start your morning adventure; once-in-a-lifetime elephant-backed safari whereyousearch for the elusive rhinoceros, tigers, swamp deer and hog deer and more and a large number of very interesting birds. The park never ceases to surprise us.
After breakfast at a resort in Kaziranga,youdrive on to Bagori, the Western Range of Kaziranga and get into the open jeeps for some more wild life adventure and an extensive coverage of this magnificent park.
We return to River Cruise for a leisurely lunch and a relaxed afternoon.
After the leisurely pace of the day and having recovered the lost sleep,youonce again get together for a discussion on 'Kamakhya and the Occult and Peacock Island' and then proceed for the traditional Assamese theme dinner.
Overnight on board River Cruise (B, L, D)
DAY 7:
A Village Visit / Full Day Sail / Peacock Island.
We catch up on Yoga on an island or on the deck for an hour and move on to breakfast, while River Cruise lifts anchor and heads on towards an island that is occupied predominantly by a Bangla speaking Muslim community who are involved in extensive farming.
After a visit to this villageyoureturn to the ship for lunch and sail towards the Peacock Island that is home to some Golden Langurs.
After the Peacock island visit,yousail towards Pandu Port and anchor at a jetty.youget ready for the Farewell Dinner 'Alvida Bhoj' and enjoy a relaxed evening.
Overnight on board River Cruise (B, L, D)
DAY 8:
Drive to the Kamakhya Temple of Assam.
The crew on board organizes your transport and with packed lunchyoudrive to the Kamakhya Temple. This Temple is devoted to the eternal feminine; the goddess of desire whose name is Kama Khya, granter of desires.
We arrive at the International airport with packed lunch in Guwahati and bid farewell to the land of Kamakhya.
(B, packed L)
INCLUSIONS
All applicable transfers & sightseeing by Tata Sumo/ Innova as per the itinerary, not at disposal.
Accommodation on the mentioned hotels for duration mentioned in the itinerary.
Meals on CP / MAP / AP basis.
EXCLUSIONS
GST @ 5 % or as applicable.
Sightseeing entry fees, guide charge, Camera fee, any up-gradation charges in Assam
Cost for service not mentioned under the "cost includes" heads.
Cost for airfare, train fare or any other internal fare.
Personal expenses such as laundry, soft drinks, mineral water, porter, tip etc in Assam.
Difference in cost arising due to change in fuel price.
Difference in cost arising due to extra usage of vehicle other than scheduled mentioned in the itinerary.
ENTRY POINTS
Lokpriya Gopinath Bordoloi International Airport (Guwahati)
Guwahati Railway Station
ISBT (Guwahati)